Car Rental Europe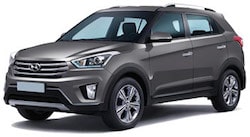 Compare all the major car hire suppliers in Europe and find a car hire that suits your needs for the best rate available. Book your vehicle hire online today with Auto Europe.
Book With the Top Car Hire Suppliers in Europe
When booking a car hire with Auto Europe, our clients have the confidence and peace of mind of knowing that we only work with the top car hire suppliers in Europe. We have established unique relationships with trusted suppliers, such as Avis, Europcar, Hertz and Buchbinder, during our 60 years of industry experience and offer options from traditional car hires to luxury hires and passenger vans. Compare rates from our top suppliers and allow Auto Europe to be there for you every step of the way.
---
Frequently Asked Questions about Car Hires in Europe
Can I hire a car without a credit card in Europe?
While some car hire companies do not allow drivers to hire a car without a credit card, Auto Europe knows which suppliers in Europe allow drivers to hire a car with alternative payment methods, such as a debit card. For additional information, we encourage you to give us a call at 0800-855-052.
Is zero deductible car hire insurance available in Europe?
Most car hire suppliers in Europe allow zero deductible insurance and Auto Europe offers great rates on this coverage for our clients. Auto Europe's rates are even typically cheaper than purchasing basic insurance coverage from the supplier countre at the time of pick-up.
Can I drive my car hire into other countries?
Travel throughout Western European countries is can typically be done with little restriction for most car hires. For certain car hires, such as luxury hires, travel restrictions may apply and we encourage you to contact Auto Europe toll-free and 24/7 at 0800-855-052 for more information.
---
Driving in Europe
Europe might be the smallest continent on earth in terms of land but that does not mean that there is nothing to see there. In fact, it is a big melting pot with a rich history. With so many different countries, you are a short drive away from one of the 23 official languages.
Travel through western Europe and visit countries such as France, Germany, Switzerland and the Netherlands. Stick to the south to enjoy the beauty of the Mediterranean Sea in Spain, Italy, Croatia and Greece. Drive through the east and get lost in the beautiful architecture of cities in Hungary, Poland and the Czech Republic. Explore the Scandinavian lifestyle up north in Denmark, Sweden, Finland and Norway.
Europe Essentials
Outside of the UK, you will drive on the right-hand side of the road. Road rules are different per country. To be safe, ensure you familiarise yourself with the legal driving requirements, road symbols and stick to the legal speed limit, which can vary widely.
Standard Inclusions
All of our car hire bookings include Value Added Tax (VAT) and third-party liability insurance. You can also have peace of mind with 24-hour emergency roadside assistance and 24/7 phone support.
Licence Requirements
Many European countries require you to carry an International Driving Permit to drive and to be able to hire a car. This document is a special permit for tourists and, in conjunction with a valid domestic driving licence, allows motorists to drive internationally without sitting further tests. You must obtain your International Driving Permit before leaving New Zealand.
Tolls and Freeways
Many of the highways and motorways connecting the big cities in Europe are some of the best in the world for quality and flow, but this comes at a cost, with a lot of European countries operating toll fees on certain roads. Toll booths may be a familiar sight, where payment is made along the road being charged for. The price charged varies between countries and can change depending on the size of your vehicle, the road used, and also the distance travelled. Fees in some European countries are administered by a system of toll stickers displayed on the windscreen. This system operates in countries including Austria, Bulgaria, Czech Republic, Hungary, Romania, Slovakia, Slovenia and Switzerland.
Fleet Guide
You can find details and compare all the great cars available for hire in each European Country by checking out our fleet guides. Please note that not all cars are available at all locations.
Border Crossings
Some suppliers allow car hires to be driven throughout Europe without restrictions. Some cars are permitted to travel through Europe for an additional fee, though you will need to confirm at the time of booking the car. Both international and domestic one-way hires are on a request basis with the suppliers and include minimum duration conditions.
Useful Distances
London to Paris - 450km (approx. 5hrs)
Paris to Monaco - 952km (approx. 10hrs)
Monaco to Rome - 684km (approx. 7hrs)
Berlin to Prague - 351km (approx. 4hrs)
Amsterdam to Brussels - 202km (approx. 3hrs)
Athens to Sofia - 814km (approx. 10hrs)
Car Hire in Europe with Auto Europe
Book your car hire in Europe with Auto Europe over our safe, reliable and secure online booking system. Our exceptional customer service and Beat Rate Guarantee assure the best savings and quality of service on your car hire. For more information, read our Car Rental FAQ page, read our Terms and Conditions, or Contact Us.
---
Additional Transportation Services in Europe
Auto Europe is proud to offer our clients fantastic, competitive rates on traditional car hires. To provide our clients with even more value, we additionally offer great rates on unique vehicle hires such as luxury, motorhomes, vans and more. So, no matter what you and your travel party are in need of, Auto Europe has a mode of transportation that can make your travel dreams a reality. Compare rates in our booking engine and take the next step in planning your holiday.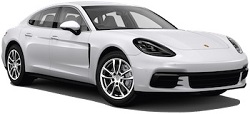 Luxury Car Hire Europe
- With a luxury car hire in Europe, travellers can make the most of their time in the region. When behind the wheel of luxury models such as Mercedes, Audi, Porsche, Maserati, and more, you can have a premium car hire experience you will never forget. Compare rates and find your ideal vehicle today!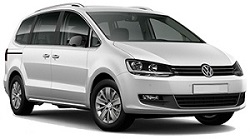 Van Hire Europe
- When the capacity of a traditional car hire simply isn't enough, look no further than a van hire with Auto Europe. We offer small, medium and large vans that are ready to accommodate anything from large travel parties to heavy luggage, so you can travel comfortably and conveniently. Use our booking engine to compare rates on van hires in Europe.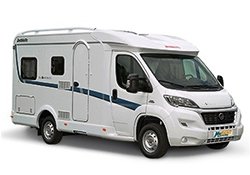 Europe Motorhome Hire
- With a motorhome hire, unmatched levels of exploration in Europe are at your fingertips. This increasingly popular mode of transportation allows travellers to experience Europe in an unforgettable way with numerous locations safely pitch and immerse yourself in. When you pick-up an RV in Europe, you can explore the city and beyond to make the most of your time in the region.
---