Car Rental Greece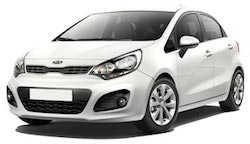 Save on car hire in Greece when you book with Auto Europe. Let us compare global prices, suppliers and vehicles to bring you the great available rates. Greece is a wonderful country to explore at your own pace so book a car hire online with us today!
Popular Transportation Terminals with Car Hire Services in Greece
Auto Europe partners with award winning car hire suppliers to ensure that our customers are able to hire a car from any major transportation terminal in Greece. To reserve your car today, simply use the booking engine at the top of the page. For any questions, be sure to contact our award winning customer support team at 0800 885 052.
Book With the Top Car Hire Suppliers in Greece
In order to provide our clients with an excellent car hire experience, Auto Europe works with the top, trusted suppliers in the industry. Our unique relationships with these suppliers allows us to offer our clients competitive rates on car hires within the industry. At our convenient pick-up locations in Greece we work with suppliers such as Avis, Hertz, Enterprise and Thirfty and offer even more transportation options including luxury hires and passenger vans. No matter what your travel plans entail, Auto Europe has vehicles to accommodate nearly all travel plans. Compare rates from our top car hire suppliers in Greece in a our booking engine and begin planning your next holiday.
---
Frequent Questions On the Subject of Greece Car Hires
Is it possible to book a car hire without a credit card in Greece?
The majority of car hire companies do mandate that travellers have a credit card to book their auto hire. But if there is a local company that allows you to book a car hire in Greece with a debit card, Auto Europe can help you locate that company and arrange the booking. Contact Auto Europe for assistance.
Do I need an international driver's permit (IDP) to drive in Greece?
11 Countries require foreign drivers to carry an IDP in their car hire vehicle. These countries include Italy, Portugal, Hungary, Iceland, the Czech Republic, the Dominican Republic, Serbia, the UAE (United Arab Emirates), South Africa, Argentina, and Australia. Auto Europe recommends that all travellers driving internationally carry an IDP. It's cheap, easy to obtain, and having one with you can be incredibly useful if you have a fender-bender while driving in Greece.
Can I book a one-way car hire in Greece?
Auto Europe offers terrific rates on one-way car hires in Greece. Complex routes and unusual itineraries that leave other travel companies scratching their heads are our specialty. Get a free online quote by doing a search, or call to speak with an experienced one-way car hire expert.
---
Driving in Greece
Discover the captivating and richly historical country of Greece. Greece boasts a mix of old and new culture and much to do throughout the year. If you are planning to visit Greece in the summer, be prepared to lie on the beach and relax. Swim for days on end in the crystal blue water, enjoy a fresh ice cream or head to the shops and get out of the heat.
Explore Greece on your next self-drive holiday and visit famous sites such as the Acropolis and Parthenon in the city centre of Athens, after picking up your car hire at top destinations such as the Athens International Airport. Drive to the beaches and swim in the Mediterranean sea or travel to the famous Greek islands such as Mykonos and Santorini to see the infamous white and blue buildings that are picture perfect. Travel through the country and try local delicacies including feta, olives, Greek salad and of course the local wine.
Country Essentials
Traffic in Greece flows on the right side of the road, similar to many other European countries. Speed limits in Greece range from 50km/hour in the city to 100km/hour on highways and freeways. Child seats are mandatory for children up to age 4 and seatbelts must be worn at all times by the driver and passengers.
Standard Inclusions
In Greece, Collision Damage Waiver (CDW) and theft protection are included in our Auto Europe rates. The CDW and theft protection reduces the deductible (responsibility of the client) to a capped amount. Fire insurance is also included in your car hire. Super CDW is usually offered locally to reduce the deductible of your auto hire to as low as zero.
Personal Effects Protection ensures select items if stolen from the car hire and is available with select suppliers. Personal Accident Insurance is also available locally with select suppliers. Optional insurance coverage is available with select suppliers only, rates subject to change without notice.
Excess Refund Insurance can be purchased from Auto Europe when you make your booking. This insurance refunds your excess costs up to $5000 should any damage occur to the vehicles during your car hire.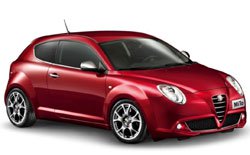 Licence Requirements
It's a requirement that all motorists hiring a vehicle are aged 21 years or older. Some suppliers may charge a young driver's fee for drivers aged under age 25, or a senior driver's fee for those aged 75 and over. Drivers must also carry their New Zealand Drivers licence on them at all times, as well as an international driving permit.
Tolls and Freeways
There are two toll roads in Greece, one goes from Athens to the Peloponnesus and the other goes from Athens to Thessaloniki. If you use these toll roads there are three payment options which include an electronic tag, cash or a special account card.
Fleet Guide
Take a look at the different car categories that Auto Europe has to offer in Greece. Our fleet guide has information on the different manufacturers, models and luggage sizes of different cars. Please be aware that not all cars are available from all supplier locations, and that the exact model or make cannot be guaranteed.
Border Crossings
Travel outside of Greece is generally restricted unless pre-approved by the supplier. Vehicles hired in Greece may be driven outside of the country by special arrangement. An additional fee will be charged for this service for green card insurance, which is not available for all car categories. Not all suppliers will allow travel to other countries and this is on a strictly request basis only. Domestic one-way hires are available between select locations within Greece and additional fees and minimum car hire durations may apply. International one-way hires are not permitted from Greece.
Useful Distances
Athens to Thessaloniki(500km approx. 5hr)
Athens to Kalamata(240km approx. 2hr3min)
Athens to Delphi (180km approx.2hr)
Athens to Patras (210km approx.2hr30min)
Car Hire in Greece with Auto Europe
Book your car hire in Greece with Auto Europe over our safe, reliable and secure online booking system. Our exceptional customer service and Beat Rate service help assure fantastic savings and quality of service on your car hire. For more information, read our Car Rental FAQ page, read our Terms and Conditions, or Contact Us.
---
Additional Transportation Services in Greece
Regardless of where you plans in Greece take you, Auto Europe has the ideal mode of transportation for all travellers. With the affordable and industry competitive rates, we take pride in providing our clients with this exceptional value. While we are known for our unmatched rates on traditional car hires, we additional offers rates on luxury, motorhome, van hires and more - so, our clients can ensure that they have the ideal vehicle for their travel plans. Compare rates in our booking engine and save today!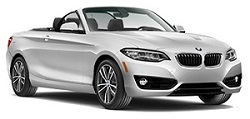 Luxury Car Hire Greece
- Seeking a premium travel experience during your time in Greece? Consider a luxury car hire with Auto Europe for stylish and comfortable vehicles from manufacturers such as Mercedes, Audi, Porsche, Maserati, and more. Compare rates and find the ideal vehicle for your travel plans in Greece!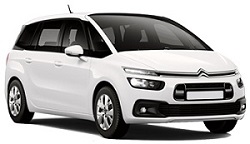 Van Hire Greece
- If a traditional car hire doesn't have enough space for your travel party, consider Auto Europe's fantastic rates on van hires. We offer small, medium and large vans, so whether you are enjoying Greece in a large group or need to transport sizable luggage - Auto Europe has you covered. In our booking engine, compare rates, capacity, detailed specs and more.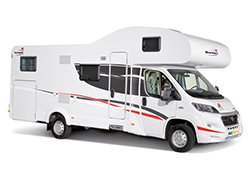 Greece Motorhome Hire
- Offering a unique way to explore and experience Greece, motorhome hires are on the rise. While behind the wheel of an RV, your travel options have no boundaries. With safe and accommodating locations to pitch throughout the region, you can make the most of your time when travelling in Greece and beyond.