Contact Our Car Rental Experts
At Auto Europe we understand your time is important, so we've streamlined our processes for you to get in contact with us. Feel free to contact us by phone, email or simply choose one of our online tools to help.
Upcoming Car Rentals or During a Rental
To call us from New Zealand only, call +61 2 9900 9394 or toll free on 0800 453 930.
To call us from Outside of New Zealand, please use our International Telephone List.
Online Tools: Lookup, Modify or Cancel a Reservation, Apply Payment to a Quote, Guaranteed Best Rates
Fax: +61 2 9929 9477
Completed Rentals
For 24/7 assistance with past/completed rentals call 0800 453 930 (within New Zealand) or email customerservice@autoeurope.co.nz and include the driver's full name, voucher number, comment or complaint and supporting receipts or documents where applicable. Alternatively, complete the post rental enquiry form online.
Once the Customer Service Department have opened a case with the supplier, you can check on the status of your enquiry here.
Contact Information
Address
P.O. Box 1321
North Sydney NSW 2059
Australia
ABN 67 107 041 912
Office Hours
Monday to Friday 8:30am - 9:30pm
Saturday 11am - 4pm
Sunday 12pm - 5pm
Queen's Birthday Public Holiday Trading Hours
Monday 11th June: 12pm - 5pm
Department Emails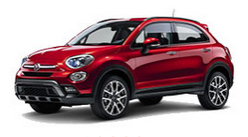 Other Helpful Links