Car Rental New Zealand
See the best of New Zealand in Car Rental
Auto Europe compares prices and suppliers to find you the best deal on car hire in New Zealand. New Zealand is the perfect self-drive holiday location so use our safe, secure online booking system to grab a bargain on New Zealand car rental today.
Country Essentials
Traffic travels on the left-hand side of the road in New Zealand and passing occurs on the right. Speed limits in New Zealand range from 50 kilometres per hour to 100 kilometres per hour. In New Zealand seatbelts are mandatory for both the driver and passengers. The majority of New Zealand cities have parking metres. Parking lots are regularly available.
Standard Inclusions
Auto Europe includes Collision Damage Waiver (CDW) and Theft Protection in our New Zealand car rental prices. The CDW and Theft Protection reduce the liability and excess of the driver to a capped amount. Fire insurance is also included in the price of your car rental. Auto Europe offers the option to purchase Excess Refund Insurance when you make your booking. If any damage occurs to your rental vehicle during this time, you can be refunded up to $5,000 on your return to New Zealand.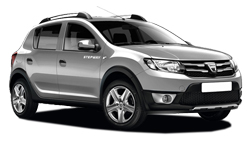 ---
Driving in New Zealand
With such a diverse landscape and so many different options to see and do, New Zealand is one of the top self-drive holiday locations. Hire a car from Auto Europe in New Zealand to explore some of these amazing destinations. Explore the North Island with beautiful locations such as the Waitomo Glow Worm Caves, enjoy a mud facial in Rotorua, take a helicopter ride along the beautiful Hawkes Bay and enjoy a glass of wine at one of the many vineyards. Take a leisurely boat ride on Lake Taupo or partake in a spot of Trout fishing. Driving further south to the capital of Wellington climb Mount Victoria for a stunning view of the city or discover the geological, biological, cultural and social history at the Te Papa museum.
Collecting your hire car in the South Island is an ideal way to explore this island. Abel Tasman National Park is perfect for hiking and kayaking while Fox Glacier and Franz Josef Glacier will leave you breathless. The Sir Edmund Hillary Alpine Centre located on Mount Cook, is a tribute to the humanitarian, ambassador and one of the world's greatest explorers. Christchurch continues to rebuild following the devastating earthquakes of the previous decade and promises an eclectic mix of historic elegance and contemporary culture. Queenstown is the perfect year-round destination with skiing in winter and hiking in summer or duck over to Milford Sound for a breathtaking tour of the Fiordland National Park.
Licence Requirements
In New Zealand, the minimum age you can rent a car is 20 years of age. You must have held your licence for a minimum of 1 year and drivers under the age of 25 may incur a young driver surcharge. Some suppliers have a maximum age limit of 75 years so please check the terms and conditions.
Tolls and Freeways
There are no toll roads in New Zealand, however, to cross between the North and South Islands you will need to pay for the ferry.
Fleet Guide
For more detailed information on the different vehicles we offer in New Zealand, take a look at our fleet selection . View different car models and luggage capacities to find the best rental for your holiday. Please note that not all cars are available from all supplier locations and the exact make or model cannot be guaranteed.
Border Crossings
Some suppliers will not allow cars to travel one way between the North and South islands on the ferry. If you need to travel between islands, you will drop your car off at the ferry port on the North Island (Wellington) and travel to the ferry port on the South Island (Picton). You will be provided with a new car by our supplier when you arrive at the ferry port.
Domestic one-way rentals are available between locations on the same island with a 3-day minimum. If you are travelling between the North and South islands, please notify us at time of booking with your ferry details so we can arrange for another vehicle to be waiting for you to continue your drive. Please note that cars are not allowed to travel outside of New Zealand.
Useful Distances
Auckland to Christchurch (1070km approx.16hr)
Wellington to Christchurch(445km approx.9hr )
Christchurch to Queenstown(485km approx.5hr50min)
Auckland to Wellington(656km approx.9hr)
Car Rental in New Zealand with Auto Europe
Book your car hire in New Zealand with Auto Europe over our safe, reliable and secure online booking system. Our exceptional customer service and Beat Rate Guarantee assure the best savings and quality of service on your car hire. For more information, read our Car Rental FAQ page, read our Terms and Conditions, or Contact Us.