Car Hire Queenstown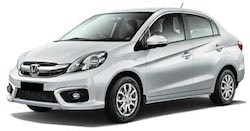 A city like Queenstown has a lot to offer, so it's understandable that this town is loved by many travellers. Get a car hire and discover the beautiful Lake Wakatipu and its stunning nature. Maybe you like to go hiking or you're on location for a ski trip. Whatever it is, Queenstown can make it happen.
Queenstown came to life during the 1860's gold rush. The town never over-developed once the miners left, so it still retains a unique small town feeling even though there are plenty of conveniences. If you are intrigued by the gold rush, be sure to visit the Gold Fields Mining Centre in Queenstown. Here you will get a feeling of life during the gold rush. You also get the chance to awaken your inner miner and pan for gold in the nearby creek.
They say 'Winter is coming,' and in Queenstown, this means that the ski season has kicked off. With four different ski resorts surrounding the city, a car hire is easy and convenient in getting from one amazing slope to the other. When summer melts the snow at the bottom of the hills, it's time to get on the lake. Get your fishing gear out, or climb on a boat - all whilst working on your tan.
---
Convenient Rental Pick-up Locations in Queenstown
Auto Europe offers pick-up and drop-off locations throughout Queenstown. We work with top suppliers including Europcar, Hertz, Thrifty and Alamo at our airport, rail, city and downtown locations. Find the ideal vehicle for your travel at one of these convenient locations by making a search in our booking engine.
---
Frequently Asked Questions About Hiring a Car in Queenstown
When is the best time during the year to visit Queenstown?
If you are wanting to hit the slopes, head to Queenstown during July and August as this is when Queenstown will usually see the most snowfall. However, During the summer months between December to February, you can enjoy a number of outdoor activities without getting too chilly!
Is there snow in Queenstown?
During the Winter season, there sure is! So if you're looking for a snow adventure be sure to plan your trip during the wintertime.
How far is it from Queenstown CBD to the Queenstown Airport?
It is about a 10-15 minute drive, depending on traffic to drive from Queenstown Airport to Queenstown CBD.
To view more, visit our FAQs page.
---
Useful Driving Distances and Day Trip Ideas in Queenstown
Queenstown to Dunedin (282km)
Queenstown to Wanaka (69km)
Queenstown to Te Anau (171km)
Queenstown to the Airport (8km)
---
Alternatives to Car Hire in Queenstown
No matter what your travel plans are, Auto Europe can provide the ideal mode of transportation. Use our booking engine at the top of the page to find the ideal option for you and your travel party in Queenstown!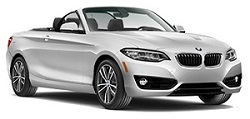 Luxury Car Hire Queenstown
- Take to the streets of Queenstown in style with a luxury car hire. Compare rates between Mercedes, Audi, Porsche, Maserati, and more to find the ideal vehicle for your trip to Queenstown.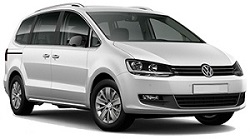 Van Hire Queenstown
- Customers travelling in large parties or transporting large/heavy luggage may find a van hire the ideal option for their time in Queenstown. Auto Europe has great rates on small, medium and large van hires in Queenstown. Find rates, capacity, detailed specs and more with Auto Europe.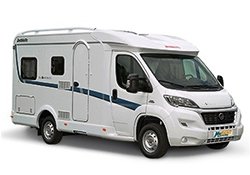 Queenstown Motorhome Hire
- A motorhome or RV hire in Queenstown unlocks a whole new level of opportunity and exploration for your trip to New Zealand. With many safe and accommodating locations to pitch and explore it is no surprise motorhome hires in New Zealand are on the rise!