Car Rental Invercargill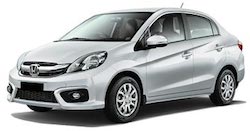 On 2800 kilometres from Antarctica, Invercargill is one of the southernmost cities in the world. It's the perfect place to end your New Zealand car hire tour. It's one of the first places in the country where missionaries had extended contact with the local Maori whalers and sealers. This has helped to keep the town rich in culture and create a unique feel that is hard to find anywhere else on the globe.
Grab your car hire and go on an adventure through Invercargill and the amazing New Zealand nature that is surrounding the area. Drive your car hire west to visit Fiordland National Park, the largest national park in New Zealand. This park is where the Southern Alps meet the sea and you can find clear lakes, beautiful valleys and fiords. Get your fishing gear out or go for a walk. There's enough to do in this area.
Drive your car hire east to visit the Catlins. Find landscapes that have never been touched and are just as wild as they were centuries ago. Drive your car hire through the rainforest and look out for the unique wildlife. The locals are great tour guides and because many of them are descendants of local Maori or European whalers, they can tell you things about the area like no one else. Most visitors end up staying longer in Invercargill than planned. The many museums, art galleries and historical sites offer days of entertainment. If you're in the city at the right time, you might be lucky enough to see the Aurora Australis. Drive your car hire down to the beach and enjoy this extraordinary phenomenon.
---
Convenient Locations in Invercargill
Auto Europe offers pick-up and drop-off locations throughout Invercargill. We work with top suppliers including Hertz and Thrifty at our airport, rail, city and downtown locations. Find the ideal vehicle for your travel at one of these convenient locations by comparing rates in our booking engine and we encourage you to inquire about our fantastic rates on one-way car hires that allow you to pick-up in one location and drop-off in another location in Invercargill or throughout New Zealand.
---
Frequently Asked Questions about Hiring a Car in Invercargill
How long does it take to get from Invercargill Airport to Invercargill CBD?
It's only about a 5-minute drive from the Invercargill Airport to Invercargill CBD.
Are there southern lights in Invercargill?
Yes! Right between Invercargill and Dunedin in the Catlins region you will be able to catch a glimpse of the famous southern lights. Make sure you visit between March - September to get the best view!
Do I need an International Driver's Permit (IDP) to drive in New Zealand?
DriveAway recommends an IDP for all international travellers. When driving without an IDP, there's a risk that local police officers may issue you a ticket - if you happen to be stopped.
---
Useful Driving Distances and Day Trip Ideas in Invercargill
Invercargill to Airport (3km)
Invercargill to Fiordland National Park (158km)
The Catlins to Invercargill (120km)
Winton to Invercargill (32km)
---
Alternatives To Car Hire in Invercargill
No matter what your travel plans are, Auto Europe can provide the ideal mode of transportation. Use our booking engine at the top of the page to search luxury, motorhome, van or any type of transportation to find the ideal option for you and your travel party.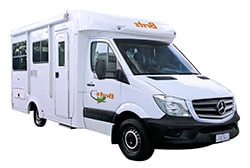 Invercargill Motorhome Hire
- A motorhome or RV hire in Invercargill unlocks a whole new level of opportunity and exploration for your trip to New Zealand. With many safe and accommodating locations to pitch and explore it is no surprise motorhome hires in New Zealand are on the rise!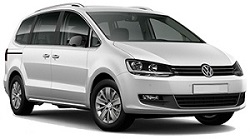 Van Hire Invercargill
- Customers travelling in large parties or transporting large/heavy luggage may find a van hire the ideal option for their time in Invercargill. Auto Europe has great rates on small, medium and large van hires in Invercargill.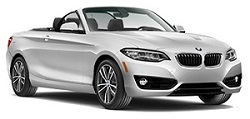 Luxury Car Hire Invercargill
- Take to the streets of Invercargill in style with a luxury car hire. Compare rates between Mercedes, Audi, Porsche, Maserati, and more to find the ideal vehicle for your trip to Invercargill.