Car Hire Palmerston North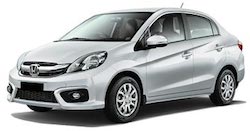 Palmerston North also referred to as 'Palmy' or just 'Palmerston' by the locals, is the seventh largest city in New Zealand. The city is almost 200 years old and started out as a small settlement in the forest. The city started growing as soon as a train line was established. The city, which has always had a close connection to the surrounding forests, is well known for its timber industry.
Palmerston North has a central location and a nearby airport but is still modest in size and that is exactly the reason why it is so popular among travellers. All the main attractions can be found on a two hours' drive from the city, so it's a perfect destination for a car hire. Drive your car hire south to Wellington or enjoy a scenic route when you drive up North to New Zealand's well known Central Plateau Ski Fields.
If you enjoy culture and science, you are advised to drive your car hire down to the Te Manawa Museum. For those who are more interested in sports, there is the New Zealand Rugby Museum. Another nickname that the city carries is 'student city'. This is because the city hosts several universities. You will notice that the town is a lot quieter during the universities' holidays.
Park your car hire near Victoria Esplanade to enjoy the green side of the town. The Manawatu River runs through the park, which makes it not your average city park. Enjoy the many picnic sites or make use of one of the public barbecues. Another scenic route that is worth the drive is the road up to nearby Manawatu Gorge. Follow the river and be amazed by the landscape.
---
Convenient Locations in Palmerston North
Auto Europe offers pick-up and drop-off locations throughout Palmerston North. We work with top suppliers including Europcar, Hertz and Thrifty at our airport, rail, city and various downtown locations.
---
Frequently Asked Questions about Hiring a Car in Palmerston North
Can I hire a car with unlimited mileage in Palmerston North?
Yes, most car hire suppliers in Palmerston North offer unlimited mileage options. However, certain restrictions may apply on specific auto hire categories such as luxury and SUV hires. For more information on which suppliers offer these options, contact one of our reservation specialists at 0800 855 052 for assistance.
Is zero deductible car hire insurance available in New Zealand?
In New Zealand, Auto Europe offers great rates on zero-deductible insurance for car hires. In fact, our rates are typically cheaper than buying basic insurance directly from the supplier at the time of pick-up.
How much does it cost to hire a car in Palmerston North?
Similar to airplane tickets, car hire rates are constantly changing due to factors such as market demand and the timing of your booking. Despite these variable rates, Auto Europe still guarantees great rates on car hires from our top, trusted suppliers and additionally offer a price match guarantee, so if the rate of your auto hire lowers before the time of pick-up - we will honour that lower rate!
To view more, visit our FAQs page.
---
Useful Driving Distances and Day Trip Ideas in Palmerston North
Palmerston North to Manawatu Gorge (19km)
Palmerston North to Ashhurst (15km)
Wanganui to Palmerston North (74km)
Airport to Palmerston North (5km)
---
Alternatives to Car Hire in Palmerston North
No matter what your travel plans are, Auto Europe can provide the ideal mode of transportation. We take pride in providing our customers with the guaranteed lowest rates in the industry for their transportation needs. Use our booking engine at the top of the page to compare daily car hire rates with luxury, motorhome, van or any type of transportation to find the ideal option for you and your travel party.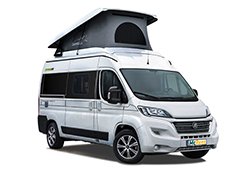 Palmerston North Motorhome Hire
- A motorhome or RV hire in Palmerston North unlocks a whole new level of opportunity and exploration for your trip to New Zealand. With many safe and accommodating locations to pitch and explore it is no surprise motorhome hires in New Zealand are on the rise!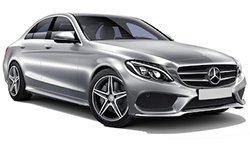 Luxury Car Hire Palmerston North
- Take to the streets of Palmerston North in style with a luxury car hire. Compare rates between Mercedes, Audi, Porsche, Maserati, and more to find the ideal vehicle for your trip to Palmerston North.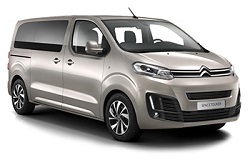 Van Hire Palmerston North
- Customers travelling in large parties or transporting large/heavy luggage may find a van hire is the ideal option for their time in Palmerston North. Auto Europe has great rates on small, medium and large van hires in Palmerston North.