Car Rental Suppliers: Europcar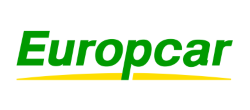 Europcar was founded in 1949 in Paris. From the start, the idea behind the company was to provide cars for rental "without-chauffeurs". Today, Europcar operates a fleet of over 200,000 vehicles at 2,825 locations in 143 different countries covering:
With over 60 years' experience and around six million drivers in 2014, Europcar is a world player and Europe's leading vehicle rental firm.
In 2014, Europcar revamped its brand image with a new slogan, "Moving your way" and a new logo. The slogan represents the the commitment Europcar has in supporting its customers' needs to travel around. DriveAway has had a strong relationship with Europcar for many years, as we share similar values. Look out for the Europcar logo when comparing prices in our booking system to book quality car rental at unbeatable rates.