Car Rental in Australia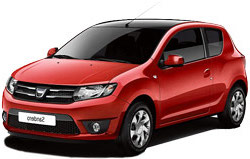 Find a great hire car in Australia with Auto Europe. We will search prices from around the globe in order to bring you the best car hire for the lowest price. Whether you are planning to explore the Australian outback in a motorhome or cruise the coast, Auto Europe will make your car rental experience easy, affordable and reliable. Book online with us today!
Book With the Top Car Rental Suppliers in Australia
In order to provide our clients with an excellent car hire experience, Auto Europe works with the top, trusted suppliers in the industry. Our unique relationships with these suppliers allows us to offer our clients competitive rates on car hires within the industry. At our convenient pick-up locations in Australia we work with suppliers such as Europcar, Hertz, Thrifty and Alamo and offer even more transportation options including luxury hires and passenger vans. No matter what your travel plans entail, Auto Europe has vehicles to accommodate nearly all travel plans. Compare rates from our top car hire suppliers in Australia in a our booking engine and begin planning your next holiday.
---
Frequently Asked Questions about Renting a Car in Australia
Can I hire a car with unlimited mileage in Australia?
Travellers renting a car in Australia are in luck, as most car hire suppliers allow unlimited mileage rentals. However, travellers should be aware that some suppliers will impose mileage restrictions on specific car categories such as luxury and SUV hires.
Can I obtain car rental insurance through my credit card company?
For car hires in Australia, third party insurance is typically offered from major credit card companies, such as Visa, MasterCard, Discover and AMEX. Compare insurance plans to find out what coverage is available and best suited for your travel. Contact Auto Europe toll-free at 24/7 at 0800-855-052 with any questions.
Why book a car hire in Australia with Auto Europe?
When travelling in Australia, Auto Europe offers fantastic rates on rental cars and more for our clients. We are proud to boast over 60 years of experience in the car hire industry, 20,000 pick-up locations throughout the world and 24/7 live customer service, giving all travellers many reasons to book with Auto Europe.
---
Driving in Australia
Australia is a beautiful and diverse country. From its remote desert plains to lush rainforests and bustling metropolis, this is one of the most popular destinations for holidaymakers. With over 900,000 kilometres of highways, who knows what you might discover! Australia's landscape is vast, unique and ever-changing. Around every corner, you will see tropical rainforests, unspoilt beaches, beautiful mountain ranges or never-ending desert.
Whatever your interests, exploring with a rental car in Australia is the best way to experience a country with so much to offer. Drive to the Yarra River near Melbourne to sample local wines, or test your skiing skills on Mount Hotham's double diamond runs. Grab some Bush Tucker for a quick snack at a local market in Narre Warren, or indulge in a shopping trip in Sydney's posh boutiques. You could also drive to Brisbane and try your luck at the Treasury Casino or visit exhibits by local artisans. Take the kids to see koalas, kangaroos, and dingoes at Mooloolaba on the Sunshine Coast, or work on your tan on the Gold Coast.
Country Essentials
Vehicles in Australia travel on the left-hand side of the road and the steering wheel is on the right-hand side of the vehicle. Speed limits in Australia vary from around 50km per hour in the city to about 120km on the freeway. Take care when driving in areas which aren't built up, particularly around dawn, dusk and night-time. Kangaroos, wombats and koalas frequently venture onto roads and can cause accidents to unsuspecting drivers.
Seatbelts are mandatory for both the driver and passengers. There are various types of free and paid parking options within Australia. Parking metres are common in most major cities. The cost of these can vary and you can usually park for up to 2 hours. As signage, rates and time limits vary between states, it is important to check your options before planning to drive into the centre of one of the main cities. For more information, we encourage our clients to refer to our specialised Australia Driving Information page.
Standard Inclusions
Auto Europe includes the Collision Damage Waiver (CDW) and theft protection in the Australian car rental prices. The CDW and theft protection reduce the liability and excess of the driver to a capped amount. Fire insurance is also included in the price of your car rental. Auto Europe offers the option to purchase Excess Refund Insurance when you make your booking. If any damage occurs to your rental vehicle during the time it is in your possession, you can be refunded up to $5,000 on your return to Australia.
Licence Requirements
When renting a vehicle in Australia, the driver will generally need to have held a full licence for a minimum of one year. Some suppliers may make exceptions, however, fees may apply. You must be at least 20 years old to rent a car in Australia, although the age may vary by car category. Drivers under the age of 25 may incur a young driver surcharge. Some suppliers may have a maximum age limit of 75 years.
Tolls and Freeways
There are various toll roads in Australia. There are toll roads in Sydney and greater NSW, Melbourne and the state of Victoria, Brisbane and the Queensland region. An E-tag will be needed for those who will be using the toll roads, check with the supplier to see if they include this device, or you can call up the relevant toll-hotline to pay.
Border Crossings
Some restrictions on crossing state lines may apply on certain vehicles in states such as the Northern Territory, Western Australia and Tasmania. Certain vehicles may not be allowed to travel during dusk to dawn in remote areas and cars may not travel on ferries. Vehicles may not leave Australia and cannot travel to Tasmania unless the vehicle has been picked up at this location. Domestic one-way rentals are permitted at certain locations in Australia. Minimum rental periods and fees may apply.
Fleet Guide
You can find details and compare all the great cars available for hire in Australia by checking out our fleet guide. Please note that not all cars are available at all locations.
Car Rental in Australia with Auto Europe
Book your car rental in Australia with Auto Europe over our safe, reliable and secure online booking system. Our exceptional customer service and Beat Rate Guarantee assure the best savings and quality of service on your car hire. For more information, read our Car Rental FAQ page, read our Terms and Conditions, or Contact Us.
---
Australia Driving Inspiration
To make your Australia self-drive adventure that little bit easier we have a range of resources to assist! You can download Auto Europe's Australia Travel & Driving Guide for free which provide useful information and touring ideas to create your own holiday itinerary or for the latest and greatest in Australia events and itineraries check out our blog.
---
Additional Transportation Services in Australia
Regardless of where you plans in Australia take you, Auto Europe has the ideal mode of transportation for all travellers. With the affordable and industry competitive rates, we take pride in providing our clients with this exceptional value. While we are known for our unmatched rates on traditional rental cars, we additional offers rates on luxury, motorhome, van hires and more - so, our clients can ensure that they have the ideal vehicle for their travel plans. Compare rates in our booking engine and save today!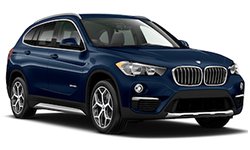 Luxury Car Hire Australia
- Seeking a premium travel experience during your time in Australia? Consider a luxury car rental with Auto Europe for stylish and comfortable vehicles from manufacturers such as Mercedes, Audi, Porsche, Maserati, and more. Compare rates and find the ideal vehicle for your travel plans in Australia!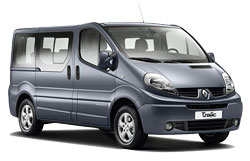 Van Hire Australia
- If a traditional car rental doesn't have enough space for your travel party, consider Auto Europe's fantastic rates on van hires. We offer small, medium and large vans, so whether you are enjoying Australia in a large group or need to transport sizable luggage - Auto Europe has you covered. In our booking engine, compare rates, capacity, detailed specs and more.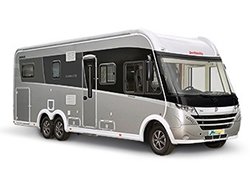 Australia Motorhome Hire
- Offering a unique way to explore and experience Australia, motorhome hires are on the rise. While behind the wheel of an RV, your travel options have no boundaries. With safe and accommodating locations to pitch throughout Australia, you can make the most of your time when travelling in the region and beyond.