Car Rental Alice Springs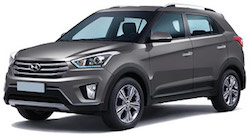 Known as "The Alice" to locals, Alice Springs it is the ultimate gateway to stunning landscapes, rock formations, waterholes and local wildlife. The sights and sounds of this town are unique and a must-see for visitors to Australia and local travellers, alike. While in Alice Springs, you will have an opportunity learn about the culture and artwork of local Aboriginals. While the town is little over 125 years old, the local Arrernte Aboriginals have lived there for thousands of years and have an intimate connection with the land. To learn more of the original inhabitants of the area, head to the Strehlow Research Centre, a museum containing Aboriginal artefacts, or visit the Old Timer's Museum for a collection of items from the first European explorers to reach the area.
Head south for a scenic 4-hour drive to world famous Uluru, the largest rock in the world. Many choose to spend the night at Uluru in order to experience one of the most spectacular sunsets over the rock, then to rise again and view this spectacular sight as the sun comes up the next morning. Continue further along from Uluru with your to find The Olgas, giant rounded domes jutting up from the horizon. Carry on to King's Canyon, where you will be greeted with panoramic views of the gorge and walking trails to stretch your legs and take in the scenery.
---
Convenient Locations in Alice Springs
Our car hire suppliers in Alice Springs include Europcar and Hertz.
Our supplier's depots are conveniently located at the Alice Springs Airport, as well as the city centre. Explore the interactive map in the search form to find which Alice Springs depot is most convenient for you.
Major attractions, accommodation and street parking are typically available in Alice Springs. It is also common in Australia to have tag or video/plate accounts for tolls, but if you're only using the toll roads occasionally, there are options to pay without opening an account. Please note that these may vary with each state.
---
Frequently Asked Questions about Hiring a Car in Alice Springs
Can I rent a car with unlimited mileage in Alice Springs?
Yes, most car rental suppliers in Alice Springs offer unlimited mileage options. However, certain restrictions can apply on specific car rental categories such as luxury and SUV hires. For more information on these restrictions, contact Auto Europe toll-free at 0800 885 052.
How far is Uluru from Alice Springs?
It is about a 5-hour drive to Uluru from Alice Springs so take in the great Australian outback on your drive!
Is there an airport in Alice Springs?
Yes! Alice Springs does have an airport and it is only around a 17-minute drive to the main town square.
To view more, visit our FAQs page.
---
Useful Driving Distances and Day Trip Ideas in Alice Springs
Alice Springs to Coolangatta Airport (21km approx. 30min)
Alice Springs to Uluru (468km approx. 6hr 30min)
Alice Springs to The Olgas (495km approx. 6hr 40min)
Alice Springs to Kings Canyon (322km approx. 5h 30min)
---