Car Rental Western Australia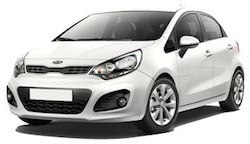 Western Australia is the country's largest state, and this means there is plenty of natural sights to see and activities to do on your driving holiday. Discover the history of the region by taking a tour of Fremantle's historic buildings and Fremantle Prison, then enjoy a meal in the bustling Cappuccino strip before cooling off in one of the many water parks around the city. While you are in Perth, you can find a panoramic view of the city and the beautiful Swan River when exploring Kings Park - the city's immaculate and expansive botanical gardens.
There is rich natural beauty and culture outside of Perth to explore, including some of country's most indulgent food and wine regions, Margaret River and the Swan Valley. Many premium wineries, gourmet food producers and a sprinkling of craft breweries call Western Australia home, and most are just a short drive away. The South West coast offers numerous lookout points, some of the best surfing hotspots in the country for the adrenaline seekers, and calm sheltered beaches perfect for relaxing with families.
---
Frequently Asked Questions about Hiring a Car in Western Australia
How old do I have to be to rent a car in Western Australia?
In Western Australia and most places around Australia, you must be at least 20 years old to rent a car. However, the age may vary by car category. Some suppliers have a maximum age limit of 75 years and a young driver surcharge so please be aware of the terms and conditions.
Can I take my rental car from Perth to Margaret River?
Yes! With Margaret River being about a 3-hour drive you can take a day trip out there or take the scenic route, the choice is yours!
What is the best time during the year to visit Western Australia?
Western Australia is a beautiful state and can be enjoyed anytime during the year. However, if you are wanting to avoid the rain September, October or November are great months that are consistently sunny and has overall great weather.
---
Licence Requirements
When hiring a car in Australia, a driver will generally need to have held a full licence for a minimum of one year. Some suppliers may make exceptions, however fees may apply.
Tolls
Western Australia has no Toll Roads.
Parking in Western Australia
In West and East Perth there is a 3 hour restriction from Monday to Saturday 8am - 6pm. In North Perth there is a 2 hour restriction from Monday to Saturday 8am - 6pm. There is a 30 minute parking restriction in the CBD from Monday to Saturday 8am - 6pm. Rates for street parking are between AUD3.5 and AUD4. There are various car parks throughout the city that offer full day rates from AUD15, or from AUD3 per hour. Find a parking spot in Perth with the City of Perth Parking app.
Western Australian Speed Limits and Traffic
The speed limit in residential areas is 50km/hr. It is usually 110km/hr on freeways. Speed limits are displayed on the signs next to the road.
Be careful when you drive at dusk or dawn. Wildlife can be a hazard to drivers during this time of day.
---
Day trips in and around Perth
Airport to Perth CBD- 20km
Yanchep National Park to Perth - 56km
Perth to Mandurah - 70km
Perth to Swan Valley - 20km
Perth to Margaret River - 267km
Perth to Albany - 417km
---
For more information on hiring a vehicle in Western Australia, click on the car hire related topics listed below: