Car Rental Canberra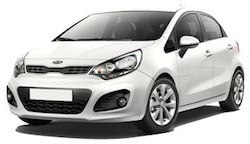 Canberra is Australia's largest inland city, created as a purpose-built, skilfully planned city with balances of residential, industrial and agricultural areas. This blend creates an ideal mix of city and country lifestyles in Canberra. As the governing seat of Australia, Canberra is the site of Parliament House, the High Court and many innovative Australian organisations and institutions. The city is focused around Lake Burley Griffith, boasting a number of gorgeous parks for picnics, swimming areas, walking tracks and cycling paths. The Australian War Memorial provides a fascinating insight into the impact of war on Australia as this country was developing into an established nation. An honour roll in the Commemorative Courtyard pays homage to the casualties of war and is often adorned with red poppies, a symbol of post-war growth. Visit Parliament House perched atop Capital Hill to watch democracy in action. Situated across Lake Burley Griffith is the National Museum of Australia. This iconic yet unique building is home to interpreting and preserving the social history of Australia, including the key issues, events and people that have shaped the nation.
Situated two and half hours from Canberra, the Snowy Mountains unique landscape, spectacular lakes and whitewater make the perfect day trip from Canberra. Many ski fields, such as Thredbo and Perisher provide a winter escape with possibilities for skiing and snowboarding. In summer, the fields turn into a mountain biking heaven. Home of Australian cricket legend Don Bradaman, Cootamundra is a nature lover's paradise with its bright blooming wattle trees and rural setting. Tour the caves of the region to discover stalagmites and stalactites at the Yarrangobilly Caves, situated just under three hours from Canberra.
---
Convenient Locations in Canberra
Our car hire suppliers based in Canberra include Europcar, Hertz, Thrifty and Alamo. Auto Europe has suppliers located at Canberra Airport, as well as downtown locations in and around the city and surrounding suburbs. Enter your details in the search form to find the car hire depot that is most convenient for you.
Parking in Canberra during the work week can prove difficult due to a large number of employees at offices around the city centre. Canberra has recently introduced Pay & Display parking machines which accept credit cards, smartphone payments, and payment by the ParkMobile app, as well as coins. A Park and Ride facility is available in select suburbs and buses travel to the city centre approximately every 10 minutes.
There are no tolls in the Canberra and ACT region. In the surrounding states of New South Wales and Victoria, it is common to have tag accounts for tolls. If you're only using the toll roads occasionally, there are temporary travel passes available as an option to pay without opening an account. The New South Wales and Victorian governments advise contacting the appropriate toll payment providers to make arrangements. Approximate toll costs run between $6-15, depending on the trip.
---
Frequently Asked Questions about Hiring a Car in Canberra
Is there snow near Canberra?
During the wintertime you'll find snow further down south. The popular Snowy Mountains region is just a 2.5 hour drive away in the Kosciuszko National Park.
When is Floriade in Canberra?
Floriade is an annual spring celebration during mid-September to mid-October in Canberra.
When is the best time to visit Canberra?
September through to November is a great time to visit Canberra during spring as the weather is consistently pleasant and there are a number of events on including Floriade!
To view more, visit our FAQs page.
---
Useful Driving Distances and Day Trip Ideas in Canberra
Canberra to Canberra Airport (10km approx. 15mins)
Canberra to the Snowy Mountains (175km approx. 2hours 20min)
Canberra to Cootamundra (165km approx. 2hours)
Canberra to Yarrangobilly Caves (235km approx.2hours 50 min)
---