Car Rental Noosa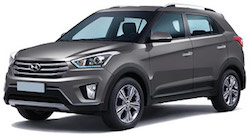 Built by early settlers and descendants of Europeans who came to log timber and mine gold, Noosa has since developed into a world-renowned tourist destination, catering to those seeking to unwind in tropical paradise. Much effort has been put into keeping the town undeveloped and protecting its natural beauty, this quiet beachside town is a favourite for travellers from all around the world. With so many beaches and forests to explore, a car hire is a perfect way to discover the treasures the area has to offer.Auto Europe offers several pick up locations in Noosa, Australia, and a large car hire fleet selection, so finding a car hire in Noosa is both easy and economical.
Noosa is a quiet coastal town from where you can access all the excitement and attractions of Queensland's Sunshine Coast in a short drive in your car hire. With pristine beaches lining the coast, and a backdrop of rainforests and lush green hills, there are beautiful places to explore at your own pace. To get out on the water, drive your vehicle hire to the marina, and hop on a charter boat. Choose from scuba diving, fishing or sightseeing cruises, and spend a day afloat the warm tropical waters. Also popular are boat trips north to the World Heritage listed Fraser Island, the largest sand island in the world.
Another favourite destination for visitors to the area is Rainbow Beach, a short drive north, which is a truly magical place where 74 different colours and shades of sand meet crystal clear waters. To sample the local produce, drive your car hire inland from Noosa, and visit a local macadamia nut farm. Tour the hinterland in your car hire and see the Blackall Ranges, as well as well preserved townships of Flaxton, Montville and Mapleton, where you'll find English style cottages and locals trading arts and crafts. Once back in Noosa, check out the local restaurants and cafes, some of which have won international awards. What better way to unwind than dinner overlooking the sea at sunset.
---
Frequently Asked Questions About Hiring a Car in Noosa
How far is Noosa from the Sunshine Coast?
Noosa is an easy 30-minute drive from the Sunshine Coast.
What airport is the closest to Noosa?
The Sunshine Coast Airport is located in Marcoola and only about a 35-minute drive away.
When is the best time during the year to visit Noosa?
Noosa is located in the sunny state of Queensland and is lovely all-year round. However, September to November is just before the summer holidays and has great weather with less crowds.
To view more, visit our FAQs page.
---
Useful Distances and Day Trip Ideas in Noosa
Noosa to Rainbow Beach - 96km
Noosa to Caloundra - 46km
Noosa to Maroochydore - 27km
Noosa to Brisbane - 127km