Car Rental Italy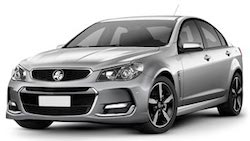 Save on your car hire in Italy when you book with the top suppliers through Auto Europe. Use our booking engine above to compare major suppliers in Italy with Auto Europe. A variety of car classes, styles, brands are all available to you with a click of a button. Explore all that Italy has to offer with a car hire and relax knowing that Auto Europe can take care of all your transportation needs. Book your car hire in Italy with Auto Europe and save today!
Popular Transportation Terminals with Car Hire Services in Italy
Use the booking tool at the top of the page to reserve your car hire in Italy! Auto Europe partners with the most trusted suppliers in the car hire industry to ensure customers can hire a car from all major transportation hubs in Italy. Whether you plan to take to the streets in luxury sports car or discover the Italian countryside in a motorhome, Auto Europe is here to provide you the right vehicle for your journey! Reserve your car today!
Airport Car Hire

Train Station Car Hire

Bergamo Airport
Lamezia Terme Airport
Mestre Rail Station
Santa Maria Novella Rail Station (Florence)
Bilbao Airport
Malpensa Airport
Milan Central Station
Termini Rail Station
Bologna Airport
Marco Polo Airport
Piazzale Roma (Venice) Station
Catania Airport
Milan Linate Airport
Pisa Central Station
Fiumicino Airport
Naples Airport
Principe Central Rail Station (Genoa)
Florence Peretola Airport
Pisa Airport
Rome Tiburtina Station
Book with the Top Car Hire Suppliers in Italy
Auto Europe works with the top car hire suppliers who do business in Italy in order to provide a great experience for our customers. We have been working with the top, trusted suppliers in the industry, including Avis, Europcar, Hertz and Alamo, for over 60 years and our unique relationships with these suppliers allow us to provide our clients with fantastic rates. Compare rates between suppliers using our booking engine above, find the ideal car hire for your travel plans and see why you should book with Auto Europe.
---
FAQs about Hiring a Car in Italy
How old do you need to be to hire a car in Italy?
In Italy, drivers must be a minimum age of 18 to hire a car.
Can I obtain car hire insurance through my credit card company?
Car hire insurance plans are offered by the majority of credit card companies, such as Visa, MasterCard, Discover and AMEX. These plans may vary depending on the card and credit card provider, so compare plans and find the coverage available that is best suited for your travel plans.
Can I book a one-way car hire in Italy?
Auto Europe allows one-way travel in Italy and offers our clients with exceptional rates, no matter where their travel plans take them. To compare rates between multiple locations, use our booking engine above and find an excellent rate for your travel in Italy.
---
Driving a Car Hire in Italy
Italy is home to some of the most beautiful cities in the world. A holiday in Italy would not be complete without a trip to Rome. The iconic Italian city is lined with many world-famous buildings including the Roman Coliseum and The Vatican's St. Peter's Square. Drive 227 km up north and you will enter Florence, known as the birthplace of the Renaissance. The World Heritage City is home to some of the most spectacular art in the world. Continue your journey about a 100km up north and you will find yourself in Bologna. Here you can visit the oldest university in the world and enjoy the amazing Italian Cuisine.
Italy Driving Essentials
Italian motorists drive on the right-hand side of the road. Driving rules are different per county so be sure to familiarise yourself with the legal driving requirements and road symbols. The legal speed limit is usually displayed on the road signs next to the road. They might change when the weather circumstances are bad. For more information on driving in Italy, we encourage our clients to refer to our specialised Italy Driving Information page.
Standard Car Hire Inclusions
All of our car hire bookings include Value Added Tax (VAT) and third-party liability insurance. You can also have peace of mind with 24-hour emergency roadside assistance and 24/7 phone support.
Licence Requirements
It is a requirement that visiting motorists carry their valid New Zealand driving licence in addition to a valid International Driving Permit. This must be obtained before leaving New Zealand. The minimum age to hire a car in Italy is 18 years, though some suppliers may charge a fee for young drivers (25 and under).
Tolls and Freeways
Most of the motorways, or autostrade as the Italians call it, are toll roads. Tolls are usually charged by the distance travelled, and you will have to take a ticket when you enter the motorway network and pay at the toll gate upon exit. Some tolls can be relatively expensive as motorway operators are required to maintain the roads and cover expences from the toll revenue.
When preparing to drive in Italy, it's important to be aware of the Limited Traffic Zones (Zona Traffico Limitato / ZTL) found in larger cities. Most historic city centres, including Rome, Florence, Milan and Pisa have these zones. ZTL's are set up to reduce overall congestion around popular attractions and also to help slow the degradation to these areas caused by the constant influx of visitors each year.
Drivers who enter a ZTL without proper authourization will be fined, and in most circumstances, tourists and non-local visitors are not issued passes - only locals are permitted to drive through these zones. The fines for violating a ZTL boundary ranges depending on the city you're driving in, but on average is about 65 EUR, not including the "Traffic Violation Fee" (usually around 25 EUR per fine) charged by car hire suppliers.
It should be noted that car hires in Italy are never permitted in ZTL zones during their active times, regardless of a signs fine print and exclusions.
Italy Fleet Guide
You can find details and compare all the great cars available for hire in Italy by checking out our fleet guide. Please note that not all cars are available at all locations.
Border Crossings
If you plan to travel through Europe with your car hire, there are a few things to bear in mind. You will need to inform us of the countries you intend to visit at the time of booking and when you pick-up your car hire. In general, travel across borders is permitted between west and central European nations. Each provider has slightly different rules regarding travel to certain countries and it is advisable to make sure that your planned driving route is in accordance with any international restrictions in place. Fees may also be payable to the supplier, the main reason for this is to cover the insurance based on the safety of the area you are travelling to, and locally at border crossings.
Useful Distances
Milan to Rome - 579km (approx. 6hr 20mins)
Milan to Venice - 269km (approx. 2 hr 40 min)
Rome to Florence - 277km (approx. 3hr)
Rome to Naples - 227km (approx. 2hr)
Naples to Pompeii - 26km (approx. 25mins)
Car Hire in Italy with Auto Europe
Book your car hire in Italy with Auto Europe over our safe, reliable and secure online booking system. Our exceptional customer service and Beat Rate Guarantee assure the best savings and quality of service on your car hire. For more information, read our Car Rental FAQ page, read our Terms and Conditions, or Contact Us.
---
Additional Transportation Services in Italy
Whether you are planning on an extended road-trip or a leisurely holiday, Auto Europe has the ideal vehicle for your travel needs. In addition to offering our clients great rates on traditional car hires, Auto Europe offers exceptional rates on luxury, motorhome, van hires and more. Use our secure booking engine to compare rates and find the ideal transportation option for your next adventure.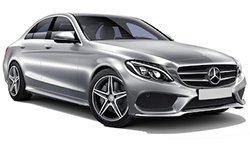 Luxury Car Hire Italy
- For travel in unmatched style and comfort, explore Italy in a luxury car hire. With top models from Mercedes, Audi, Porsche, Maserati, and more, compare rates to find the ideal vehicle for your trip to Italy. Start comparing rates and take the next step in planning your trip today!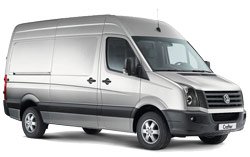 Van Hire Italy
- If you are in need of a vehicle to accommodate your large travel party, large/heavy luggage or anything in between - look no further than a van hire for your time in Italy. With great rates on small, medium and large van hires, use Auto Europe's booking engine to compare rates, capacity, detailed specs and more.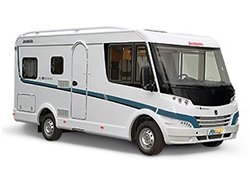 Italy Motorhome Hire
- Looking for a unique way to travel in Italy? Consider a motorhome or RV hire, as this mode of transportation allows you to take to the roads with an unmatched level of freedom and exploration. With many safe and accommodating locations to pitch, see for yourself why motorhome hires in Italy are on the rise!