Car Rental Brindisi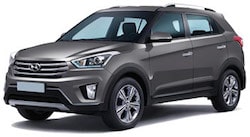 The history of the city dates back as far as the 6th century B.C., so there are plenty of fascinating churches and historical monuments for you to explore during your time there. Make the most of your holiday with a discount car hire from Auto Europe. Auto Europe offers several pick up locations and a large fleet selection, so finding a car hire in Brindisi is both easy and economical.
Auto Europe offers affordable rates on car hires in Brindisi and our clients can save up to 30% on their auto hire when using the booking engine at the top of this page. Through our unique relationships with trusted suppliers in the industry, we are able to offer an expansive selection of vehicles at pick-up locations across the city and throughout Italy. Call one of our reservation specialists to learn more about booking a car hire in Italy and our additional savings on luxury car hires and premium services during your time abroad. Call us toll-free anytime at 0800 855 052!
Where to Pick-Up a Car Hire in Brindisi
Auto Europe offers pick-up and drop-off locations throughout Brindisi. We work with suppliers including Avis, Europcar, Hertz and Dollar at our airport, city and downtown locations. Find the ideal vehicle for your travel at one of these convenient locations by comparing rates in our booking engine and we encourage you to inquire about our fantastic rates on one-way car hires that allow you to pick-up in one location and drop-off in another location in Brindisi or throughout Italy.
Book with the Top Car Hire Suppliers in Brindisi
Auto Europe works with car hire suppliers who do business in Brindisi in order to provide a great experience for our customers. We have been working with trusted suppliers in the industry, including Avis, Europcar, Hertz and Dollar, for over 60 years and our unique relationships with these suppliers allow us to provide great rates for our clients. Compare rates between suppliers using our booking engine above, find the ideal car hire for your travel plans and see why you should book with Auto Europe.
---
Frequently Asked Questions about Hiring a Car in Brindisi
Can I hire a car with unlimited mileage in Brindisi?
Yes, most car hire suppliers in Brindisi offer unlimited mileage options. However, certain restrictions may apply on specific auto hire categories such as luxury and SUV hires.
Can I obtain car hire insurance through my credit card company?
Yes, most major credit card companies, including Visa, MasterCard, Discover and AMEX, offer car hire insurance plans that vary depending on the card and credit card provider. Compare plans and find out what coverage is available and best suited for your travel plans.
Can I book a one-way car hire in Italy?
Yes, Auto Europe offers great rates on one-way hires in Italy and throughout Europe. Use our booking engine to request a free quote and check-multiple drop-off locations to find the best rate for your travel.
---
Tour with a Cheap Car Hire in Brindisi
During your holiday in Brindisi, be sure to see the Aragonese Castle, known to the locals as Forte a Mare or "Sea Fort." The castle was constructed on the orders of Ferdinand I of Naples in 1491. There are 2 main sections to the ancient fortress, the "Red Castle," so named because of the colour of its brick. The other section of the fortress is far newer but is still interesting to tour.
The Duomo Cathedral is also a nice treat for those visiting Brindisi. The building was designed in the 11th-century Romanesque style and has some beautiful original mosaics. Bring your camera for some excellent shots of the Duomo and the plaza that surrounds it.
Getting to places like the Aragonese Castle and the Duomo is easy when you have a car hire from Auto Europe. Auto Europe also has the guaranteed lowest rates on car hires in Brindisi, so you don't have to worry about finding a better price somewhere else.
While you are in Brindisi, Italy, take the time to see the old Roman columns in the middle of the city. These stone pillars marked the end of the famous Via Appia (Appian Road), which was one of the key routes for commerce and travel in ancient times. Only one of the two columns remains, standing 18.74 metres tall. The other pillar crumbled in 1582, leaving only its base.
---
Reserve The Ideal Class of Car in Brindisi
If you are concerned about what types of cars will be available when booking a vehicle in Brindisi? Below we provide the most popular vehicle options you may consider, and the reasons why each choice could work well for your travels.
Economy Car Class
A fuel-efficient economy model sedan will usually accommodate four adults, 2 medium-sized airline bags, and a modest carry-on bag. These small sedans are no trouble to park in tight spaces and are an low-cost car to travel short distances.

Compact Car Class
If you put stock in fuel-efficiency, but you require additional space then book a compact car hire in Brindisi. These sporty models will generally offer twenty-five to thirty MPG, and will comfortably stow three average-size pieces of luggage in the trunk.

Mid-Size Cars
Extra suitcases and passengers are a great fit for a mid-size car, which we consider to be the perfect option for travellers who may not want to pay for a larger vehicle like an SUV, Passenger Van, or Full Size Car.

Full Size
A family-size four door sedan will generally give you at least eighteen cu ft of luggage capacity in the vehicle's trunk, which should comfortably store four medium bags or suitcases. We recommend a family-size 4-door or larger to those planning a road trip or if you will be touring with more than two passengers.

Luxury Car Hires
We specialise in high-end luxury vehicles for travellers accustomed to the best-of-the-best who would like to upgrade their driving experience. We let you choose from a vast selection of luxury models including Porsche, Mercedes-Benz, Audi, and even Aston Martin and Porsche, you'll be thrilled with our exclusive selection of luxury cars for hire.

SUV Hires
Large, secure, and equipped with plenty of horsepower. A sport utility hire will often come equipped with 4x4 drive, and it might come equipped with a roof rack for storage and/or tires that can handle tough road conditions. These exciting vehicles are a great choice for folks travelling with an above-average quantity of luggage and equipment.

Van Hire Class
If you need extra space, seating capacity, and extra cubic feet for luggage in your vehicle hire then weigh the benefits of hiring a minivan in Brindisi. These popular auto hire options are usually in very high demand, so you ought to book early!
---
Additional Transportation Services in Brindisi
No matter what your travel plans are, Auto Europe can provide the ideal mode of transportation. We take pride in providing our customers with the guaranteed lowest rates in the industry for their transportation needs. Use our booking engine at the top of the page to compare daily car hire rates with luxury, motorhome, van or any type of transportation to find the ideal option for you and your travel party.
| | | | |
| --- | --- | --- | --- |
| | | | |
| Luxury Car Hires Brindisi - Take to the streets of Brindisi in style with a luxury car hire. Compare rates between Mercedes, Audi, Porsche, Maserati, and more to find the ideal vehicle for your trip to Brindisi. Start comparing rates for your trip today! | Van Hire Brindisi - Customers travelling in large parties or transporting large/heavy luggage may find a van hire the ideal option for their time in Brindisi. Auto Europe has great rates on small, medium and large van hires in Brindisi. Find rates, capacity, detailed specs and more with Auto Europe. | Renault Leasing in Brindisi - Clients planning an extended stay in Brindisi can take advantage of Auto Europe's great rates on long-term, leasing hires in Italy. Our unique leasing options with Renault provide our clients with fantastic value and allow them to take to the streets in the comfort of a car hire no matter how long their stay in Italy is. | Brindisi Motorhome Hires - A motorhome or RV hire in Brindisi unlocks a whole new level of opportunity and exploration for your trip to Italy. With many safe and accommodating locations to pitch and explore it is no surprise motorhome hires in Italy are on the rise! |