Car Rental Catania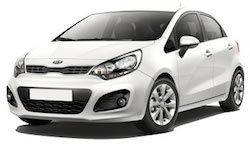 The majestic city was originally founded in 729 B.C. by the Naxian tribe. Over the course of its 2,700-year history as an important port centre, Catania was greatly influenced by Greek, Roman and Arab settlers. Auto Europe can provide you with the car hire you need to make your way around Sicily during your holiday in Catania. Auto Europe offers several pick up locations and a large fleet selection, so finding a car hire in Catania is both easy and economical.
Auto Europe offers affordable rates on car hires in Catania and our clients can save up to 30% on their auto hire when using the booking engine at the top of this page. Through our unique relationships with trusted suppliers in the industry, we are able to offer an expansive selection of vehicles at pick-up locations across the city and throughout Italy. Call one of our reservation specialists to learn more about booking a car hire in Italy and our additional savings on luxury car hires and premium services during your time abroad. Call us toll-free anytime at 0800 855 052!
Where to Pick-Up a Car Hire in Catania
Auto Europe offers pick-up and drop-off locations throughout Catania. We work with suppliers including Avis, Europcar, Budget and Enterprise at our airport, city and downtown locations. Find the ideal vehicle for your travel at one of these convenient locations by comparing rates in our booking engine and we encourage you to inquire about our fantastic rates on one-way car hires that allow you to pick-up in one location and drop-off in another location in Catania or throughout Italy.
Book with Trusted Car Hire Suppliers in Catania
Auto Europe works with car hire suppliers who do business in Catania in order to provide a great experience for our customers. We have been working with trusted suppliers in the industry, including Avis, Europcar, Budget and Enterprise, for over 60 years and our unique relationships with these suppliers allow us to provide great rates for our clients. Compare rates between suppliers using our booking engine above, find the ideal car hire for your travel plans and see why you should book with Auto Europe.
---
Tour with a Car Hire in Catania
Catania is home to many magnificent archaeological sites. During your holiday in Italy, be sure to visit the city's historical monuments such as the Greek-Roman Theatre. Built in the 2nd century B.C., the theatre was originally used for performing arts, concerts and community gatherings. Enjoy walking through the remains of the ancient walls of the storied theatre.
Much of the charming city features ornate baroque architecture. The beautiful City Centre of Catania is a UNESCO World Heritage Site because of its well-preserved buildings, so be sure to stroll through the quaint streets and alleyways such as Etnean Street. The avenue is a main thoroughfare through the city centre and is lined with many lovely restaurants and boutiques. With an abundance of historic sites to explore in Catania, be sure to make the most of your holiday with a car hire. Auto Europe offers great car hire rates in Italy.
Catania is a city rich with culture. As the birthplace of the famous composer, Vincenzo Bellini, Catania has a world-renowned opera music community. Be sure to catch a performance at the Teatro Massimo Opera House. Opened in 1890 as a dedication to Bellini, the house has continuously hosted breathtaking performances over the years. The traditional opera season lasts from December to May, so don't miss the opportunity to see the best opera in Sicily.
Dominated by Greek, Phoenician, Roman and Arab influences, Catania cuisine gave rise to some of the best dishes in the world. While in Catania be sure to visit the Old Fish Market. With its proximity to the Mediterranean, you are sure to see a great variety of fresh seafood. In addition, the rich soil of the region produces some of the most delicious fruits and vegetables. The abundance of flavourful fish, olives and herbs at the Old Fish Market is sure to bring delight to even the most discerning taste buds.
Parking and Tolls
Parking and traffic in Catania can prove quite difficult for visitors. Former travellers recommend parking at Acireale, a train station just 2 km outside the city, and taking the train in to explore.
Most roads in Sicily are toll-free, however, you may encounter them driving between major cities. The route from Messina to Catania costs €4.50 and Cefalu to Palermo is €0.80.
---
Frequently Asked Questions about Hiring a Car in Catania
How old do you need to be to hire a car in Catania?
Renters between the ages of 21-25 will have little trouble hiring a car in Dubrovnik. However, travellers in this age range should be aware that they may be subject to an additional daily charge known as a young driver surcharge. For more information, feel welcome to contact one of our friendly reservation specialists, toll-free at 0800 855 052.
Do I need an international driver's permit (IDP) to drive in Italy?
In Italy an International Driver's Permit (IDP) is required to drive your car hire. While some auto hire companies may let you drive your car off the lot, local police officers will issue a ticket to international drivers without an IDP, in the event that you are pulled over.
How much does it cost to hire a car in Catania?
Similar to airplane tickets, car hire rates are constantly changing depending on the timing of your booking and market demand. Despite these variable rates, Auto Europe is able to offer the best, most affordable rates from our trusted suppliers. To provide even more value for our clients, we additionally offer a price match guarantee, so if the rate of your booking lowers before the time of pick-up - we will match this lower rate!
---
Manual Transmission or Automatic Transmission Car Hire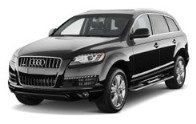 Hiring a manual transmission isn't a requirement with Auto Europe! If you aren't able to (or merely don't want to) book a manual transmission car, you are able to filtre your search results to simply display automatic vehicles in Catania. Manual transmission car hires are common in many locations around the world, and that's why booking a standard transmission vehicle may save you money (because they're more readily available), but with that said if you decide you need (or want) an automatic car our knowledgeable agents will gladly help. Should you determine that you want an automatic car hire in Catania, you can quickly apply a "Transmission Types" search parameter in only one click. Once you've narrowed your choices based on your transmission criteria, you can apply additional refinements to your search based on the local company, your preferred car hire class, or After your transmission type filtre is applied, you can browse available inventory, or apply additional filtres according to your preferred location, car hire business, and/or car class. After finding your ideal stick-shift transmission or automatic vehicle hire in Catania, finalise the details of your reservation, review the insurance coverage packages offered, and then confirm your vehicle booking in seconds.
Top Reasons to Pick an Automatic Transmission Vehicle Hire in Catania
More comfortable to pilot so you can concentrate on your surroundings.
An automatic transmission is likely to be standard in larger cars so if you book an automatic car hire you are likely to enjoy driving an excellent vehicle hire.
Reasons to Select an Manual Transmission Car Hire in Catania
Save money -- standard transmission is typically less expensive than an automatic car.
This transmission option is often available in most cars, which means that you will have more vehicles to compare.
Travellers will generally have the option to hire standard cars in any destination.
---
Additional Transportation Services in Catania
No matter what your travel plans are, Auto Europe can provide the ideal mode of transportation. We take pride in providing our customers with the guaranteed lowest rates in the industry for their transportation needs. Use our booking engine at the top of the page to compare daily car hire rates with luxury, motorhome, van or any type of transportation to find the ideal option for you and your travel party.
| | | | |
| --- | --- | --- | --- |
| | | | |
| Luxury Car Hires Catania - Take to the streets of Catania in style with a luxury car hire. Compare rates between Mercedes, Audi, Porsche, Maserati, and more to find the ideal vehicle for your trip to Catania. Start comparing rates for your trip today! | Van Hire Catania - Customers travelling in large parties or transporting large/heavy luggage may find a van hire the ideal option for their time in Catania. Auto Europe has great rates on small, medium and large van hires in Catania. Find rates, capacity, detailed specs and more with Auto Europe. | Renault Leasing in Catania - Clients planning an extended stay in Catania can take advantage of Auto Europe's great rates on long-term, leasing hires in Italy. Our unique leasing options with Renault provide our clients with fantastic value and allow them to take to the streets in the comfort of a car hire no matter how long their stay in Italy is. | Catania Motorhome Hires - A motorhome or RV hire in Catania unlocks a whole new level of opportunity and exploration for your trip to Italy. With many safe and accommodating locations to pitch and explore it is no surprise motorhome hires in Italy are on the rise! |