Car Rental United Kingdom
Explore more of the United Kingdom with Car Rental
Compare all the major suppliers in one place to find the best rates for car hire in England, Scotland, Wales and Northern Ireland with Auto Europe. Auto Europe will take care of your car rental needs and save you time and money.
Country Essentials
In the UK, similar to New Zealand you will drive on the left-hand side of the road. In the city, the speed limit is around 48km per hour and on motorways, the speed limits reach up to 110km per hour.
Standard Inclusions
Auto Europe includes Collision Damage Waiver (CDW) and Theft Protection in UK car rental prices. The CDW and theft protection reduce the liability and excess of the driver to a capped amount. Fire insurance is also included in the price of your car rental. All rates include Value Added Tax (VAT) excluding options taken out locally. Excess Refund Insurance can be purchased from Auto Europe when you make your booking. This insurance refunds your excess costs up to $5000 should any damage occur to the vehicles during your rental.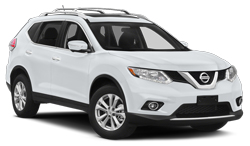 ---
Driving in the United Kingdom
The UK is very accessible for cars. If you don't stop to enjoy the sights, you could drive from London to Glasgow in just 7 hours. This is nothing compared to New Zealand, where it will easily take you 3 times as long. England has so much to offer for everyone's needs. Enjoy a steaming Roman Spa in Bath or experience a typical English beach day and go for a cold dive in the Atlantic.
Enjoy famous English cities such as Birmingham, Liverpool, Manchester and Newcastle when your drive further up north. Witness the history in various areas, from Penny Lane in Liverpool to the Harewood House in Leeds. Drive all the way up to Glencoe in Scotland and you will find yourself on the set of the famous James Bond movie Skyfall. The landscapes are simply stunning.
Licence Requirements
When driving in the UK it is a requirement that you are at least 21 years of age and have held your full license for a minimum of one year. Drivers under the age of 25 may incur a young drivers surcharge and some suppliers may also have a maximum age limit of 75.
Tolls and Freeways
The M6 motorway runs north to south through central England and is a toll road. There are also various toll bridges and tunnels throughout the city and these can be paid for with cash or credit card. Prices vary between peak and off-peak rates. A congestion charge is also enforced for drivers who drive in the city centre of London on weekdays. It is in operation from 7 am to 6 pm and can cost about £10.
Fleet Guide
Compare different vehicles in the UK and check out the luggage capacity of each car and more details in our fleet guide. Please note that not all cars are available from all locations and specific make and models can't be guaranteed.
Border Crossings
You are able to drive between England, Scotland and Wales as there are no customs or border checkpoints between these nations. If you want to drive into Northern Ireland, Ireland or continental Europe this must be checked with the supplier at the time of booking. They must confirm with you that the vehicle can be transported by ferry.
Useful Distances
London to Cardiff (245km approx. 2hr 30min)
London to Edinburgh (650km approx.7hr)
Bath to Cornwall ( 260km approx. 3hr)
Manchester to Sheffield ( 60km (approx. 1hr)
Newcastle to York ( 145km approx. 1hr 45mins)
Car Hire in the United Kingdom with Auto Europe
Book your car hire in the UK with Auto Europe over our safe, reliable and secure online booking system. Our exceptional customer service and Beat Rate Guarantee assure the best savings and quality of service on your car hire. For more information, read our Car Rental FAQ page, read our Terms and Conditions, or Contact Us.