Car Rental Nottingham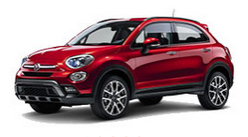 Book a car hire and enjoy amazing savings with Auto Europe. Your car hire will allow you to choose when and where to go, so you can travel Nottingham at your own pace. It's your holiday, so why not make all the choices? Auto Europe offers several pick up locations and a large fleet selection, so finding a car hire in Nottingham is both easy and economical.
Auto Europe guarantees great rates on car hires in Nottingham and our clients can save up to 30% on their auto hire when using the booking engine at the top of this page. Through our unique relationships with top suppliers in the industry, we are able to offer an expansive selection of vehicles at pick-up locations across the city and throughout England. Call one of our reservation specialists to learn more about booking a car hire in England and our additional savings on luxury hires and premium services during your time abroad. Call us toll-free anytime at 0800 855 052!
Where to Pick-Up a Car Hire in Nottingham
Auto Europe offers pick-up and drop-off locations throughout Nottingham. We work with top suppliers including Avis, Europcar, Hertz and Enterprise at our airport, rail, city and downtown locations. Find the ideal vehicle for your travel at one of these convenient locations by comparing rates in our booking engine and we encourage you to inquire about our fantastic rates on one-way car hires that allow you to pick-up in one location and drop-off in another location in Nottingham or throughout England.
Book with the Top Car Hire Suppliers in Nottingham
Auto Europe works with the top car hire suppliers who do business in Nottingham in order to provide a great experience for our customers. We have been working with the top, trusted suppliers in the industry, including Avis, Europcar, Hertz and Enterprise, for over 60 years and our unique relationships with these suppliers allow us to provide our clients with fantastic rates. Compare rates between suppliers using our booking engine above, find the ideal car hire for your travel plans and see why you should book with Auto Europe.
---
Frequently Asked Questions about Hiring a Car in Nottingham
Can I hire a car with unlimited mileage in Nottingham?
Yes, most car hire suppliers in Nottingham offer unlimited mileage options. However, restrictions may apply on specific auto hire categories such as luxury and SUV hires. For more information on which suppliers offer these options, contact one of our reservation specialists at 0800 855 052 for assistance.
Can I obtain car hire insurance through my credit card company?
Yes, major credit card companies such as Visa, MasterCard, Discover and AMEX offer car hire insurance plans that vary by card and provider. Compare insurance plans and find out which coverage is available through your credit card.
Can I book a one-way car hire in Nottingham?
Yes, Auto Europe offer great rates on one-way hires in England. Use our booking engine to request a free quote and check multiple drop-off locations to find the best rate for your travel plans.
---
Discount Car Hires in Nottingham
Your sightseeing adventure should start at the stunning Nottingham Castle. Take a short drive to reach this majestic structure. This 17th-century mansion is home to a museum and art gallery with a vast collection of silver, glass, armour, paintings and much more. Explore through the walls of the mansion as well beneath it in discovered underground tunnels. There are numerous activities available for children and a fulfilled medieval themed playground. It is perched high on a cliff which overlooks an enchanting landscape across the city.
Follow the tales of Robin Hood and explore the world-famous Sherwood Forest. There are many walking trails where you can explore the lush forests home to an abundance of wildlife. This is a great way to relax and create your own Robin Hood adventure. Don&39;t miss out one of the major attractions which are the Major Oak that stands tall and proud for 800 years.
When you've explored all the delights of Nottingham, it's time to discover the intriguing attractions underground, the caves. Nottingham is located above man-made caves which date back to the medieval times. The intriguing thing about this attraction is you can access the caves from Broadmarsh Shopping Centre. This is an exciting way to journey through a hidden past. Don't miss out on a chance to make a wish in the Enchanted Well and make all your wishes come true with its ancient and magical spring water from the ancient times.
Useful Driving Distances and Day Trip Ideas in Nottingham
Nottingham to Sherwood Forest (29km)
Nottingham to Leicester (49km)
Nottingham to Derby (24km)
---
Additional Transportation Services in Nottingham
No matter what your travel plans are, Auto Europe can provide the ideal mode of transportation. We take pride in providing our customers with the guaranteed lowest rates in the industry for their transportation needs. Use our booking engine at the top of the page to compare daily car hire rates with luxury, motorhome, van or any type of transportation to find the ideal option for you and your travel party.
| | | |
| --- | --- | --- |
| | | |
| Luxury Car Hires Nottingham - Take to the streets of Nottingham in style with a luxury car hire. Compare rates between Mercedes, Audi, Porsche, Maserati, and more to find the ideal vehicle for your trip to Nottingham. Start comparing rates for your trip today! | Van Hire Nottingham - Customers travelling in large parties or transporting large/heavy luggage may find a van hire is the ideal option for their time in Nottingham. Auto Europe has great rates on small, medium and large van hires in Nottingham. Find rates, capacity, detailed specs and more with Auto Europe. | Nottingham Motorhome Hires - A motorhome or RV hire in Nottingham unlocks a whole new level of opportunity and exploration for your trip to England. With many safe and accommodating locations to pitch and explore it is no surprise motorhome hires in England are on the rise! |