Car Rental Newcastle-upon-Tyne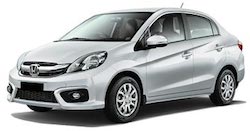 There are a number of historical sites for you to visit, great shopping districts, and a nightlife that is famous throughout the region. While in Newcastle, take a short drive out of town to pay a visit to Arbeia. This spot is the site of an ancient Roman fort that dates back to 120 AD. The fort has been reconstructed on its original foundations and was designed to look exactly as it did almost 2,000 years ago. Visitors can tour the grounds and see a number of priceless artifacts at the museum located inside the fort. The experience is a unique opportunity to see how things were in Roman times.
The nightlife in Newcastle is not to be missed. There are a number of great restaurants, bars and nightclubs throughout the city. Newcastle was named one of the Top 10 nightspots in the UK. Head down to Bigg Market and the Quayside Area, where many of the most popular clubs can be found.
---
Convenient Locations in Newcastle-upon-Tyne
Auto Europe offers pick-up and drop-off locations throughout Newcastle-upon-Tyne. We work with top suppliers including Europcar, Avis, and Enterprise at our airport, rail, city and downtown locations. Find the ideal vehicle for your travel at one of these convenient locations by comparing rates in our booking engine and we encourage you to inquire about our fantastic rates on one-way car hires that allow you to pick-up in one location and drop-off in another location in Newcastle-upon-Tyne or throughout England.
---
Frequently Asked Questions about Hiring a Car in Newcastle-upon-Tyne
How old do you need to be to hire a car in Newcastle-upon-Tyne?
In order to hire a car in Newcastle-upon-Tyne, drivers must be at minimum over the age of 17 and in some cases at least 21-23 years old, depending on the supplier. All drivers under the age of 25 should additionally be aware that they will likely be subject to a young driver's surcharge with can be expensive and also can vary depending on the supplier. For more information on which suppliers offer these options, contact one of our reservation specialists at 0800 855 052 for assistance.
Do I need an international driver's permit (IDP) to drive in England?
An international driver's permit (IDP) is not required to drive in England, however, Auto Europe does recommend an IDP as there is a chance that some local police officers may issue a ticket to an international driver without an IDP, in the event that you are pulled over.
How much does it cost to hire a car in Newcastle-upon-Tyne?
Similar to airplane tickets, car hire rates are constantly changing due to factors such as market demand and the timing of your booking. Despite these variable rates, Auto Europe still guarantees great rates on auto hires from our top, trusted suppliers and additionally offer a price match guarantee, so if the rate of your booking lowers before the time of pick-up - we will honour that lower rate!
To view more, visit our FAQs page.
---
Useful Driving Distances and Day Trip Ideas in Newcastle
Newcastle to Newcastle Airport (10km approx. 15min)
Newcastle to Middlesbrough (65km approx. 55min)
Newcastle to Edinburgh (195km approx. 2hr 25min)
Newcastle to Leeds (160km approx.1hr 55min)
Newcastle to Liverpool (280km approx. 3hr 15min)
Newcastle to London (455km approx. 5hr)
Newcastle to Scotland (320km approx. 4hr)
---