Car Rental Suppliers: Avis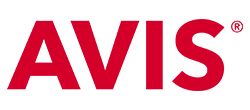 Avis is one of the largest car rental operators in the world, with over 5,500 car rental locations worldwide! The company has a long history of innovation in the car rental industry and is one of the world top brands in the world for customer loyalty. Avis was founded in 1946 by Warren Avis as the world first car rental facility operating from airport locations. The company has since grown rapidly, and operate with the mission to "ensure a stress-free car rental experience by providing superior services that cater to each customer's individual needs".
Avis has a strong presence in a number of car rental destinations including:
Auto Europe is proud to work in partnership with Avis to bring you outstanding customer service every time. As one of the longest standing car rental companies in the world, the experience, efficiency and customer service Avis maintains means you will receive the best Car Rental Deals and service possible at Avis depots worldwide. Our website makes it easier to choose the best option for your needs – so consider Avis next time you're comparing car rental rates online!