Car Rental United States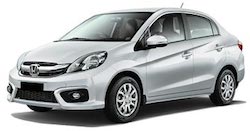 Enjoy a USA car hire when you compare and book online with Auto Europe. Let Auto Europe take care of your United States car hire needs. We compare prices of major car hire suppliers to find you the cheapest prices. Book within minutes using our secure online booking system today.
Popular Transportation Terminals with Car Hire Services in the United States
Auto Europe prides itself for partnering with industry leaders within the car hire industry, ensuring our customers are able to hire a car from any major transportation hub within the United States, including airports. To reserve your car today, simply utilize the booking engine at the top of the page.
Book With the Top Car Hire Suppliers in the USA
Auto Europe has established unique relationships with the top, trusted suppliers in the industry, allowing us to offer our clients fantastic rates on car hires. We work with trusted suppliers such as Avis, Europcar, Hertz and Alamo at our convenient locations in major cities including Los Angeles, Miami and New York City. With diverse travel options such as luxury hires and passenger vans, Auto Europe has the vehicle that will fit your travel plans. Compare rates from our top car hire suppliers in the United States and book with confidence knowing that Auto Europe will be there every step of the way.
---
Requently Asked Questions about Hiring a Car in the USA
Can I hire a car with a debit card in the United States?
Travellers looking to hire a car and who do not have a credit card are in luck, as Auto Europe knows which suppliers in the USA offer alternative payment options. For more information on how to book a car hire in the United States without a credit card, call our live reservation specialists toll-free and 24/7 at 0800-855-052.
Is car hire insurance required in the USA?
In order to drive your car off the lot in the United States, third party liability insurance is at minimum required for your car hire. To help ensure our clients have a smooth car hire experience, third party liability and fire insurance are included in all of Auto Europe's car hire rates - taking the hassle out of picking-up your auto hire.
Can I book a one-way car hire in the United States?
Whether you are planning a one-way hire within a single city or across an entire country, Auto Europe offer fantastic rates on one-way car hires in the USA. Plan your dream holiday today by checking multiple drop-off locations and comparing rates in our booking engine.
---
Driving in the United States
The vast lands of the United States make hiring a car the perfect option for taking advantage of the extensive road networks that criss-cross the fifty states. Also, for the adventurous types, why not hire a motorhome in the USA? There is more to the USA than Disney Land, Burger Joints, New York Yellow Cabs and Texan Cowboys. The best way to travel is by car while you are in the United States, take your time to experience the incredible scenery in the great National Parks of America and make a drive through the breathtaking Rocky Mountains.
Enjoy Chowder and Cable Cars in San Francisco or mingle with the celebrities in Los Angeles. Have a go on the Roulette table in Las Vegas or hire a car in Colorado and hit the slopes in Aspen, Telluride or Steamboat Springs. Visit Texas to spend time in the home of the Dallas Cowboys or climb Willis Tower in the windy city Chicago.
Make sure to book a car with enough room for your golf clubs, so you can try your luck at Tiger Woods' home course, Isleworth, in Florida. You could also plan to visit Washington, DC to see famous monuments and museums, and then drive into the leafy suburbs of Arlington or Chevy Chase for an intimate dinner. Relax in Central Park, New York and enjoy a free concert in Summer.
Country Essentials
In the United States traffic travels on the right-hand side of the road while the steering wheel is on the left side of the car. Speed limits do vary between states, however the speed limit ranges from 50km per hour in the city to 135km per hour on major freeways. This does change per state so please be sure to look for the signs indicating the speed limit in each state. Parking metres can be found in major cities across the United States. Parking garages are available in most major cities and counties. For additional information on driving in the United States, we encourage our clients to refer to our specialised United States Driving Information page.
Standard Inclusions
In the United States, Auto Europe's rates include Collision Damage Waiver (CDW) and Theft Protection with a nil excess amount. The CDW and Theft Protection reduce the liability and excess of the driver to a capped amount. Fire insurance is also included in the price of your car hire. Auto Europe offers the option to purchase Excess Refund Insurance when you make your booking. If any damage occurs to your vehicle hire during the time it is in your possession, you can be refunded up to $5,000 on your return to New Zealand.
Licence Requirements
You must be at least 21 years old to hire a car in the United States, although the age may vary by car category. Young drivers under the age of 25 may incur a young driver's surcharge. Drivers must have held their full licence for a minimum of 1 year.
Tolls and Freeways
Toll expressways are located at different locations all over the US. The cost of these usually range from USD1 – USD9 depending on the time of day or car category. The United States uses HOT (High Occupancy Toll Lane) lanes and Toll express lanes. Certain conditions apply when entering this lane, mostly being a toll. You can recognise these lanes by the indication signs on the road. Some auto hire suppliers offer prepaid toll options, ask about this when you pick up your car hire. You can also choose to pay toll by cash or digital pre-paid service.
Border Crossings
There are generally no restrictions on travel between states within the United States. Domestic one-way hires are available between select locations and additional fees and minimum auto hire durations may apply. Not all vehicles are permitted on one-ways. Travel to Canada is generally permitted however this must be pre-approved with the supplier and additional insurance fees may apply. Travel into Mexico is permitted with some suppliers; however additional fees and restrictions apply. Travel is generally only permitted up to the Free Trade Zone. Travel to Alaska is generally permitted on paved roads with certain suppliers but will need to be noted at the time of booking. Please take a minute to ensure that your intended itinerary will be possible with the car you plan to hire.
Useful Distances
New York to Los Angeles (4500km approx.40hr)
Seattle to Los Angeles (1800km approx.17hr)
Houston to Chicago (1740km approx.16hr)
Miami to Las Vegas (4000km approx.37hr)
Chicago to Los Angeles (3250km approx.30hr)
Los Angeles to Las Vegas (440km approx.4hr)
San Francisco to Portland (1000km approx.10hr )
Car Hire in the United States with Auto Europe
Book your car hire in the USA with Auto Europe over our safe, reliable and secure online booking system. Our exceptional customer service and Beat Rate Guarantee assure the best savings and quality of service on your car hire. For more information, read our Car Rental FAQ page, read our Terms and Conditions, or Contact Us.
---
USA Driving Inspiration
To make your self-drive adventure in the USA that little bit easier we have a range of resources to assist! You can download Auto Europe's USA Travel & Driving Guide for free which provide useful information and touring ideas to create your own holiday itinerary or for the latest in events and itineraries check out our blog.
---
Additional Transportation Services in the United States
In addition to offering industry competitive rates on traditional car hires, we also offer numerous alternative transportation services to provide our clients with even more value. With options such as luxury, motorhome, van hires and more, Auto Europe has the ideal vehicle to accommodate almost any travel plan. From coastal road-trips to camping out in the mountains, use our booking engine at the top of the page to compare rates and start the next step of planning your trip.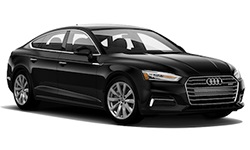 Luxury Car Hire United States
- Make your trip to the United States a memorable one and travel behind the wheel of a luxury car hire. Compare rates on models from Mercedes, Audi, Porsche, Maserati, and more, to find the ideal vehicle for your trip. Start comparing rates and make your dream trip in USA a reality!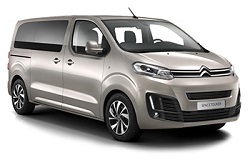 Van Hire United States
- Travelling with a large party or transporting large/heavy luggage? Don't fret! Auto Europe offers competitive rates on small, medium and large van hires able to accommodate your needs during your time in United States. Use our booking engine to compare rates, capacity, detailed specs and more.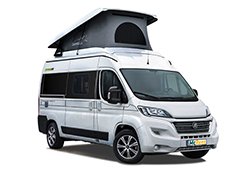 United States Motorhome Hire
- A motorhome or RV hire allows travellers to explore the United States on their terms. Explore the roads your way and pitch at one of the many safe and accommodating locations throughout the nation. Your travel dreams have no limits behind the wheel of a motorhome hire. Compare rates and see for yourself why RV hires in United States are on the rise!