Car Rental Canada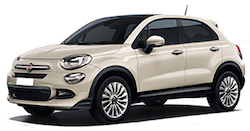 Finding car hire in Canada is easy with Auto Europe. We will compare prices, vehicles and suppliers from around the world to bring you a great car hire deal. Don't miss out on a low price and book online with Auto Europe today.
Book With the Top Rated Car Suppliers in Canada
In Canada, Auto Europe works with the top, trusted suppliers in the car hire industry including Avis, Hertz, Alamo and Thrifty. We have over 60 years of experience in the car hire business and have established unique relationships with these suppliers that allow us to offer our clients with great, competitive rates. Regardless of whether you are in need of a luxury car hire or a spacious van hire, we have the ideal car hire for you. Use our booking engine to compare rates from our top suppliers and take the next step in planning your holiday today.
---
FAQ About Hiring a Car in Canada
Can I hire a car in Canada if I am under 25?
Drivers under the age of 25 can hire a car in Canada. The minimum age to hire a car is 21 and drivers between the age of 21 - 25 will likely be subject to an additional daily "young driver surcharge," issued by the car hire supplier.
Is car hire insurance required in Canada?
The minimum requirement for car hire insurance in Canada is third party liability insurance and without it, travellers cannot even drive their car hire off the supplier lot. To take the confusion and out of car hire insurance, all Auto Europe car hire rates include both third party liability and fire insurance - so, our clients can pick-up with ease and be on their way.
Can I cancel my car hire reservation in Canada?
Yes, you can cancel your car hire reservation in Canada. Fees may apply, check with Auto Europe.
---
Driving in Canada
The city of Montreal is the heart of French culture in Canada. Located in the province of Quebec, Montreal is a predominately French-speaking city that exhibits European charm. Designated as a UNESCO World Heritage City for design, Montreal is home to a variety of architectural influences. During your stay in Canada, be sure to visit some of the notable buildings of Montreal like the Notre Dame Cathedral and Montreal City Hall. Toronto is the largest city in Canada. Located on the western shores of Lake Ontario, Toronto is a metropolitan city that serves as the financial centre for Canada. Pay a visit to the CN tower, the tallest free-standing structure in the world. Open daily to the public, the view from the top of the CN tower offers panoramic views of this lively city. Hiring a car is a great way to see and explore the many wonderful attractions in Canada.
Vancouver is one of the most beautiful cities in Canada. Located in the Pacific Northwest province of British Columbia, Vancouver is a coastal city that is home to breathing natural landscapes. Explore the endless mountain terrain near Vancouver while skiing at the breathtaking Whistler. Whistler is one of the most popular ski and snowboard destinations in Canada. Grab your skis and have an unforgettable experience while on holiday in Vancouver. Canada has so many cities and sites to explore so book a car hire from Auto Europe and start planning your Canadian adventure today.
Country Essentials
In Canada traffic travels on the right side of the road and the steering wheel is on the left side of the car. Speed limits in Canada generally range from 25km per hour to 110km per hour on freeways. Petrol stations are found all over the country. Many of these stations are open 24 hours in major cities. Parking metres can be found in some major Canadian cities. Parking is available in parking lots which are generally available in most locations. For more information on driving in Canada, we encourage our clients to refer to our specialised Canada Driving Information page.
Standard Inclusions
Auto Europe includes Collision Damage Waiver (CDW) and Theft Protection in our Canadian car hire prices. The CDW and Theft Protection reduce the liability and excess of the driver to a capped amount. Fire insurance is also included in the price of your car hire. Auto Europe offers the option to purchase Excess Refund Insurance when you make your booking. If any damage occurs to your vehicle during the time it is in your possession, you can be refunded up to $5,000 on your return to New Zealand.
Licence Requirements
It is a requirement that you must be aged 20 years or older to hire and drive a car in Canada. This age may vary between car category and supplier. Drivers must have held their licence for a minimum of one year. Drivers under the age of 25 may also incur a young driver's fee and be restricted to what cars they can drive
Tolls and Freeways
There are few toll roads in Canada and the main toll road is highway 407 in Ontario. The payment of this road is through a transponder which is mounted to the windshield of the vehicle. The other way this toll can be paid is through a billing system in which overhead cameras photograph the licence plates, send a bill to the supplier which is then forwarded to the driver. This method can incur an administration fee charged by the supplier to process the payment so be sure to check the rental agreement carefully upon collection of your car hire.
Border Crossings
Most suppliers will allow cars to be driven from Canada into the United States, however, this varies from each supplier. Cars are not permitted to be driven into Mexico and some restrictions may apply in Alaska. Please ensure that your intended itinerary will be possible with your car hire. Domestic one-way hires are available between selected locations however minimum car hire durations and additional fees may apply. Certain suppliers will allow international one-way hires from Canada into the USA, however, fees may apply so be sure to check this with the supplier.
Useful Distances
Vancouver to Calgary (970km approx. 10hr)
Montreal to Quebec City (260km approx.2hr30min)
Toronto To Ottawa (455km approx. 4hr30min)
Whistler to Vancouver (120km approx.1hr30min)
Car Hire in Canada with Auto Europe
Book your car hire in Canada with Auto Europe over our safe, reliable and secure online booking system. Our exceptional customer service and Beat Rate Guarantee assure the best savings and quality of service on your car hire. For more information, read our Car Rental FAQ page, read our Terms and Conditions, or Contact Us.
---
Canada Driving Inspiration
To make your Canada self-drive adventure that little bit easier we have a range of resources to assist! You can download Auto Europe's Canada Travel & Driving Guide for free which provide useful information and touring ideas to create your own holiday itinerary or for the latest and greatest in Canada events and itineraries check out our blog.
---
Additional Transportation Services in Canada
Allow Auto Europe to provide you with the ideal mode of transportation for your travel in Canada. While we are known for excellent rates on traditional car hires, we additionally offer travel options such as luxury, motorhome, van hires and more. Whether you are planning on a lengthy road-trip or are simply in need of alternate transportation during your time in town, use our booking engine to compare rates and save on your ideal vehicle hire with Auto Europe today!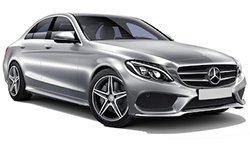 Luxury Car Hire Canada
- Those looking for a stylish, comfortable and premium travel experience in Canada should look no further than a luxury car hire. With available models such as Mercedes, Audi, Porsche, Maserati and more, you can compare rates with ease and choose the ideal vehicle for your plans. Continue planning your trip to Canada today and learn more about our luxury hire rates.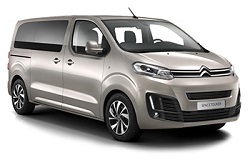 Van Hire Canada
- Don't let a large travel party or heavy luggage slow down your travel plans. Auto Europe offers fantastic rates on small, medium and large van hires well-equipped to accommodate nearly any travel party. Compare our rates, different capacities, detailed specs and more to find the ideal van hire for your travel.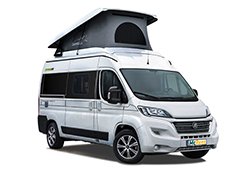 Canada Motorhome Hire
- For an unforgettable travel experience in Canada, consider a motorhome or RV hire. In a motorhome, travellers can venture off the beaten path and become truly immersed in everything Canada has to offer. Learn more about popular locations to pitch and compare our rates on motorhome hires.