Car Rental St. Louis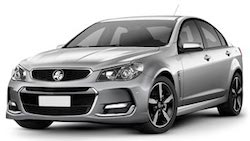 A car hire in St. Louis gives travellers an opportunity to explore one of the most popular mid-western cities in the United States comfortably and with ease. Pick-up your car hire from one of our convenient locations across the city and visit St. Louis's top attractions such as the Iconic Gateway Arch - which can be seen from throughout the city, spend a day of fun for the whole family at the St. Louis Zoo or enjoy one of America's favorite pass-times of baseball at Busch Stadium, in support of the local team - the St. Louis Cardinals. Whether you are simply passing through on a road-trip of the United States or planning on an extended holiday in the city, St. Louis is best experienced in a car hire booked with Auto Europe.
Auto Europe has great rates on car hires in St. Louis and our clients can save big on their auto hire when using the booking engine at the top of this page. Through our unique relationships with top suppliers in the industry, we are able to offer an expansive selection of vehicles at pick-up locations across the city and throughout the United States. Call one of our reservation specialists to learn more about booking a car hire in the United States and our additional savings on luxury hires and premium services during your time abroad. Call us toll-free anytime at 0800 855 052!
Where to Pick-Up a Car Hire in St. Louis
Auto Europe offers pick-up and drop-off locations throughout St. Louis. We work with top suppliers including Avis, Hertz, Budget and Alamo at our airport, rail, city and downtown locations. Find the ideal vehicle for your travel at one of these convenient locations by comparing rates in our booking engine and we encourage you to inquire about our fantastic rates on one-way car hires that allow you to pick-up in one location and drop-off in another location in St. Louis or throughout the United States.
Book with the Top Car Hire Suppliers in St. Louis
Auto Europe works with the top car hire suppliers who do business in St. Louis in order to provide a great experience for our customers. We have been working with the top, trusted suppliers in the industry, including Avis, Hertz, Budget and Alamo, for over 60 years and our unique relationships with these suppliers allow us to provide our clients with fantastic rates. Compare rates between suppliers using our booking engine above, find the ideal car hire for your travel plans and see why you should book with Auto Europe.
---
Frequently Asked Questions about Hiring a Car in St. Louis
Can I hire a car with a debit card in St. Louis?
Although most suppliers require a credit card for insurance, Auto Europe knows which suppliers in St. Louis have options for travellers who do not have a credit card and are looking to book a car hire with a debit card. For more information on which suppliers offer these options, contact one of our reservation specialists at 0800 855 052 for assistance.
Can I use third party insurance for my car hire in the United States
Yes, major credit card companies such as Visa, MasterCard, Discover and AMEX offer car hire insurance plans that vary by card and provider. Compare insurance plans and find out which coverage is available through your credit card.
How much does it cost to hire a car in St. Louis?
Similar to airplane tickets, car hire rates are constantly changing due to factors such as market demand and the timing of your booking. Despite these variable rates, Auto Europe still guarantees great rates on auto hires from our top, trusted suppliers and additionally offer a price match guarantee, so if the rate of your booking lowers before the time of pick-up - we will honour that lower rate!
---
All About Auto Hire Fees in St. Louis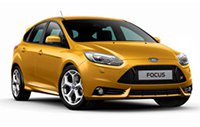 It would not surprise us to hear that you have been searching more than one website to compare prices on St. Louis car hires. However, not all quoted car daily rates are created the same. If a deal is too good to be believed, you should be suspicious. Numerous web auto hire companies don't display the mandatory taxes and surcharges that are legally required of everyone hiring a car in St. Louis. Understand that if you book that unrealistic deal somewhere else, you'll have a hefty bill waiting for you at the pick-up countre, and the total cost may be more than Auto Europe's advertised rates.
At Auto Europe we value our clients, and that's the reason we make every attempt to show you a transparent daily rate. Experienced travellers prefer easy-to-understand, up-front pricing and won't be confused by bait-and-switch policies. To help you, we have summarised a few common surcharges which most customers driving in St. Louis might not be aware of. The most often seen types of industry fees highlighted below are a good starting point to be certain that you are current on industry lingo when booking a car hire in St. Louis.
International Travel Car Charges for St. Louis Vehicle Reservations
| | | |
| --- | --- | --- |
| $$$ | Always Disclosed by Auto Europe | Sometimes Disclosed by Others |
You will see these charges on your contract as a Cross Border Fee or Travel to Other Countries charge. This car hire surcharge will typically be in the range of $20 - $50 and applies for auto hires you plan to drive internationally. This is charged by local self-drive vehicle agencies to cover the cost of international toll stickers and licensing which may be required to drive your vehicle in a neighbouring nation Some agencies in St. Louis may not permit international travel at all, while others may charge a very low fee. If you have questions call us and we can find ways to save you money on your St. Louis car hire.
---
Various Driver Charges and Fees for Driving a Car Hire in St. Louis
| | | |
| --- | --- | --- |
| $$$ | Always Disclosed by Auto Europe | Rarely Disclosed by Others |
Drivers who are young (usually under the age of 25) or older (typically 65 or older) may be asked to pay a Senior Driver Fee or Young Driver Surcharge at the countre when picking up their car hire in St. Louis. Drivers in these age brackets tend to be considered higher risk, and some (but not all) local operators will charge a daily fee to hire to older or younger drivers. This fee varies depending upon the auto hire agency you've booked with, but can be $5 per day, or more. Auto Europe may be able to compare your booking details between other local providers to help you find a vehicle with a lower (or no) additional driver fee to save you money. Call us if you'd like some help.
---
Hire-a-Car Petrol Policy Charges and Fees
| | | |
| --- | --- | --- |
| $$ | Always Disclosed by Auto Europe | Sometimes Disclosed by Others |
Pay careful attention to whether your car hire contract says Full to Full or Full to Empty for your fuel policy. The type of fuel policy you have will help you understand if you need to fill your vehicle with gas before dropping it off or not. If you are required to do so, do it to avoid charges which can be greater than the cost of filling the tank.
---
VAT Taxes in St. Louis
| | | |
| --- | --- | --- |
| $$ | Always Disclosed by Auto Europe | Sometimes Disclosed by Others |
Most European countries charge international travellers a VAT Tax (or Value Added Tax) on all goods and services. You are responsible for paying this charge (which tends to fall in the 15-30% range depending upon the St. Louis you are touring). Some online car hire companies will not include this mandatory tax in their quoted price to try to make their rates appear lower. If you see 'Plus VAT'or 'Taxes Extra' in the car hire contract you can assume that you'll be required to pay this tax locally when you pick-up your vehicle hire in St. Louis. Be sure you budget accordingly, or contact Auto Europe to see if we can beat the price.
---
Add-On Car Hire Fees Related to Optional Equipment in St. Louis
| | | |
| --- | --- | --- |
| $$ | Always Disclosed by Auto Europe | Always Disclosed by Others |
If you've reserved extra equipment with your car hire (like child seats, GPS, ski-racks or snow chains), then you will be charged an additional Processing Fee or Administration Fee for this equipment (unless your online quote states that these costs are included in the total displayed price). Some destinations have specific requirements for travelling with children (who must be restrained in a properly-sized child seat or booster seat), so it's important to check the specific requirements in St. Louis to see if some of these optional vehicle hire equipment items will be needed for your trip.
---
Additional Transportation Services in St. Louis
No matter what your travel plans are, Auto Europe can provide the ideal mode of transportation. We take pride in providing our customers with great rates for their transportation needs in the US. Use our booking engine at the top of the page to compare daily car hire rates with luxury, motorhome, van or any type of transportation to find the ideal option for you and your travel party.
| | | |
| --- | --- | --- |
| | | |
| Luxury Car Hires St. Louis - Take to the streets of St. Louis in style with a luxury car hire. Compare rates between Mercedes, Audi, Porsche, Maserati, and more to find the ideal vehicle for your trip to St. Louis. Start comparing rates for your trip today! | Van Hire St. Louis - Customers travelling in large parties or transporting large/heavy luggage may find a van hire is the ideal option for their time in St. Louis. Auto Europe has great rates on small, medium and large van hires in St. Louis. Find rates, capacity, detailed specs and more with Auto Europe. | St. Louis Motorhome Hires - A motorhome or RV hire in St. Louis unlocks a whole new level of opportunity and exploration for your trip to the United States. With many safe and accommodating locations to pitch and explore it is no surprise motorhome hires in the United States are on the rise! |