Car Rental Honolulu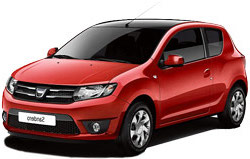 With a car hire in Honolulu, you will not be limited to staying in Honolulu and Waikiki for your entire holiday. A car hire will enable you to explore the entire island of Oahu, with its famous North Shore, one of the premier surfing and snorkelling locations on the planet. You will also be able to drive a short distance outside of the city to find yourself in the Koolau Mountain Range, where you can hike through the lush forest to discover awe-inspiring waterfalls, tropical birds and a seemingly endless variety of flora.
Take an adventure in your Honolulu cheap car hire and head to the leeward side of the island. Drive north from Honolulu to explore historic Haleiwa and the other charming and unique towns of the North Shore. Continue driving from the northern end of the island and head south along the coastline where you will experience a totally different view of the mountain ranges and ocean. Along the way, you will spot several ''shrimp trucks'' parked on the side of the road. Stop at any one of them for an outdoor lunch that is bound to be one of the best shrimp meals you have ever eaten in your life.
Honolulu, Hawaii is the perfect place to visit year-round. The climate is as close as you can come to perfect, with the yearly average temperature ranging from 23 to 31 degrees Celsius. The sky is constantly blue and often displays an eye-catching rainbow. The spirit of Aloha, or peace and love, is deeply ingrained in the locals, who are warm and hospitable. With a discount car hire in Honolulu, you will be able to enjoy your holiday in paradise to the fullest.
Where to Pick-Up Your Car Hire in Honolulu
Travellers visiting Honolulu can find convenient pick-up locations throughout the city and at the Honolulu International Airport. Auto Europe works trusted suppliers in the city at these locations including Avis, Hertz, Dollar and Thrifty. Compare rates in our booking engine to find the ideal car hire for your travel in Hawaii, including our exceptional rates on one-way car hires. With a one-way car hire, you can pick-up in Honolulu and drop-off at another location in the city or throughout greater United States.
Book With the Top Car Hire Suppliers in Honolulu
In order to provide our clients with an excellent car hire experience, Auto Europe works with the top, trusted suppliers in the industry. Our unique relationships with these suppliers allows us to offer our clients competitive rates on car hires within the industry. At our convenient pick-up locations in Honolulu we work with suppliers such as Avis, Hertz, Dollar and Thrifty and offer even more transportation options including luxury hires and passenger vans. No matter what your travel plans entail, Auto Europe has vehicles to accommodate nearly all travel plans. Compare rates from our top car hire suppliers in Hawaii in a our booking engine and begin planning your next holiday.
---
Frequently Asked Questions about Hiring a Car in Honolulu
Can I hire a car without a credit card in Honolulu?
Drivers without a credit card can still hire a car in Honolulu. Auto Europe works with suppliers who allow alternative payment methods, such as debit card payment, and our reservation specialists are available to help our clients book their car hire in Hawaii at 0800-855-052.
Is zero deductible car hire insurance available in Hawaii?
Zero deductible car hire insurance is available in Hawaii and Auto Europe offers exceptional rates on this premium level of insurance. Rather than purchasing basic insurance coverage from the supplier at the pick-up countre, consider our rates on zero excess insurance - as they are usually more affordable than the basic packages offered directly from suppliers.
Can you guarantee a car hire in Honolulu with automatic transmission?
In Honolulu, you can guarantee a car hire with automatic transmission from the majority of car hire suppliers. Additionally, we encourage you to contact us for assistance if you do not see the automatic transmission option in our booking engine at the top of the page.
---
Useful Driving Distances and Day Trip Ideas in Honolulu
Honolulu to Honolulu International Airport (10km approx. 15min)
Honolulu to Waikiki (5km approx. 10min)
Honolulu to Diamond Head (10km approx. 15min)
Honolulu to Punchbowl Crater (4km approx. 10min)
Car Hire in Honolulu with Auto Europe
With Auto Europe, a car hire in Honolulu is both easy and affordable. You can pick-up your car hire from several Honolulu depots located in both airports and cities. Book your car hire in Honolulu with Auto Europe over our safe, reliable and secure online booking system. For more information, see our Car Hire FAQ page, check our Terms and Conditions, or Contact Us.
---
Additional Transportation Services in Honolulu
Regardless of where you plans in the United States take you, Auto Europe has the ideal mode of transportation for all travellers. With the affordable and industry competitive rates, we take pride in providing our clients with this exceptional value. While we are known for our unmatched rates on traditional car hires, we additional offers rates on luxury, motorhome, van hires and more - so, our clients can ensure that they have the ideal vehicle for their travel plans. Compare rates in our booking engine and save today!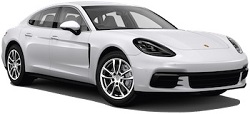 Luxury Car Hire Honolulu
- Seeking a premium travel experience during your time in Honolulu? Consider a luxury car hire with Auto Europe for stylish and comfortable vehicles from manufacturers such as Mercedes, Audi, Porsche, Maserati, and more. Compare rates and find the ideal vehicle for your travel plans in Hawaii!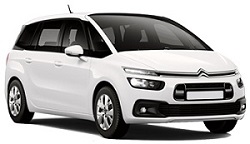 Van Hire Honolulu
- If a traditional car hire doesn't have enough space for your travel party, consider Auto Europe's fantastic rates on van hires. We offer small, medium and large vans, so whether you are enjoying Honolulu in a large group or need to transport sizable luggage - Auto Europe has you covered. In our booking engine, compare rates, capacity, detailed specs and more.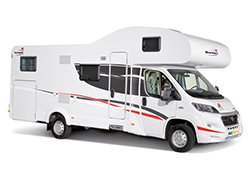 Honolulu Motorhome Hire
- Offering a unique way to explore and experience the United States, motorhome hires are on the rise. While behind the wheel of an RV, your travel options have no boundaries. With safe and accommodating locations to pitch throughout Hawaii, you can make the most of your time when travelling in Honolulu and beyond.