USA Motorhome and RV rental
Arguably one of the best driving destinations on the planet, the USA is ideal for traveling in a motorhome or RV. With its wide open roads with countless miles between destinations, the USA is full of scenic beauty that should not be missed. Book your USA motorhome today with Auto Europe and explore the vastness of the USA in comfort.
By offering a range of comfortable morothomes, ranging form small and compact to large and family friendsly, Auto Europe provides travelers with the ideal RV for their USA trek. Whether you are a couple looking for a romanitc escape, or a family of 5 on a cross country roadtrip to California, Auto Europe provides great service for all of your motorhome needs
See More of the USA with an RV Rental
Wheter you are planning to see the East or West Coast, North or Deep South, the American heartland is at your fingertips when traveling via motorhome. Explore popular cities such as Los Angeles and New York, or even go to some up and comers like Austin, TX, Memphis TN, or Portland Oregon. Travel down the iconic Route 66 and drink in the lore of the American hertland or see the wonder of the Highway one, also called PCH or Pacific Coast Highway, travelling from Southern California to the Canadian border.
The USA truly is an Rv friendly nation. From no basic RV parks to luxury camping sites with allof the modern amenities of a hotel, you can find what you are looking for in the USA. With over 10,00 RV and motorhome parks to choose from, you are never far from relaxation. Meet friends and form lasting memories with an RV rental from Auto Europe today!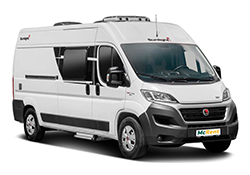 Rent a Campervan in the US with Auto Europe
A motorhome rental in the US is a great way you should consider travelling about this vast country. Book online today using our simple booking engine, or call one of Auto Europe's friendly agents toll-free at 0800 983 468. Renting an RV in the USA is something of a rite of passage and on the bucket list of many. Let Auto Europe turn your dream into a reality today!