Car Rental Glasgow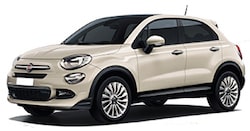 Car Hire in Glasgow is easy to compare with Auto Europe New Zealand. Compare all major suppliers and get a quote straight away. Glasgow is a city with a history and a lot to do. Discover the culinary miracles and the amazing architecture that has been around for centuries.
For tourists who enjoy scenic destinations then a visit to Loch Lomond is a must. You can spend the day cycling the Lowland Highland Trail or hike the long-distance West Highland Way which runs along the east shore from Milngavie to Fort William. There are a variety of shops from jewelers to bookstores and eateries from cafes to cocktail bars. Farmers markets and continental markets also offer an array of fresh produce from the area including cheese, bread, smoked fish, chutneys and more. Other activities such as the year-round Fun Fair, Sea Life Aquarium and the Bird of Prey Centre are perfect to keep the family entertained for days.
Where to Pick-Up a Car Hire in Glasgow
Auto Europe offers pick-up and drop-off locations throughout Glasgow. We work with suppliers including Avis, Europcar, Hertz and Budget at our airport, city and downtown locations. Find the ideal vehicle for your travel at one of these convenient locations by comparing rates in our booking engine and we encourage you to inquire about our fantastic rates on one-way car hires that allow you to pick-up in one location and drop-off in another location in Glasgow or throughout Scotland.
Book with Trusted Car Hire Suppliers in Glasgow
Auto Europe works with the top car hire suppliers who do business in Glasgow in order to provide a great experience for our customers. We have been working with trusted suppliers in the industry, including Avis, Europcar, Hertz and Budget, for over 60 years and our unique relationships with these suppliers allow us to provide great rates for our clients. Compare rates between suppliers using our booking engine above, find the ideal car hire for your travel plans and see why you should book with Auto Europe.
---
Crossing the border between England and Scotland
You are allowed to travel between England, Scotland and Wales as there are no border checkpoints within the area. You will have to check with the supplier if it is permitted to transport the vehicle by ferry if you are planning to travel from the mainland to Northern Ireland. You can Contact Us for more information on multi-country hires.
Parking in Glasgow
As in any old city, it might be hard to park directly in the city centre. Street parking is usually around 60p for 12 minutes and in the inner-city there a maximum stay of 2 hours is enforced. Park on the city skirts or down the river if you want to save some money.
Useful Driving Distances and Day Trip Ideas in Glasgow
Glasgow to Glasgow Airport (14km approx. 15mins))
Glasgow to Prestwick ( 54km approx. 45mins)
Glasgow to Edinburgh (74km approx. 1hr)
Glasgow to Balloch - Southern end of Loch Lomond (41km approx. 40mins)
Glasgow to Newcastle (243km approx. 2hr 40mins)
Glasgow to Dundee (131km approx. 1hr 30mins)
Manchester to Glasgow (344km approx. 3hr 20mins)
---
Frequently Asked Questions about Hiring a Car in Glasgow
Can I hire a car in Glasgow if I am under 25?
Renters between the ages of 21-25 will have little trouble hiring a car in Glasgow. However, travellers in this age range should be aware that they may be subject to an additional daily charge known as a young driver surcharge.
Do I need an international driver's permit (IDP) to drive in Scotland?
In Scotland, an IDP is not required to drive your car hire. However, although auto hire companies will not require an IDP for you to drive off the lot, some local police officers may issue a ticket to international drivers without an IDP, in the event that you are pulled over. So, Auto Europe recommends an IDP for your car hire in Scotland.
Can I book a one-way car hire in Glasgow?
Yes! Auto Europe offers great rates on one-way hires in Glasgow and throughout Scotland. Use our booking engine to request a free quote to check multiple drop-off locations and find the best rate for your travel plans.
---
Reserve The Perfect Size Car in Glasgow
If you are curious about which options will be available when hiring a vehicle in Glasgow? Here you'll find the most common car types you may consider, and why each might be right for your upcoming trip.
Economy Car Hire Class
These easy-to-drive, cost-effective coupes are affordable to drive and easy to park. The ideal option for folks looking for a city commuter, you will enjoy 30-35 miles to the gallon or even better with most of our available economy-class cars.

Compact Car Hires
If you put stock in hiring a sedan that gets good gas mileage, but you want extra space then you should request a compact car in Glasgow. These gas-sipping models will usually offer twenty-five to thirty MPG, and can comfortably store 3 medium-sized suitcases in the trunk.

Mid-Size Hires
Additional bags and passengers are easy to handle for a mid-size vehicle, which we consider to be the ideal option for travellers that do not wish to pay for a larger model like an Sport Utility Vehicle, Van, or Luxury Car.

Full Size Car Hire Class
Coming in at fifteen to twenty-five miles per gallon, the fuel efficiency on a family size four-door sedan is not fantastic, however if you value back seat leg room and enough trunk space for four suitcases, a full-size sedan is probably right for your time in Glasgow!

Luxury Car Hires
At Auto Europe, we specialise in upscale, luxury models for travellers accustomed to the best-of-the-best who would like to enhance their driving experience. Auto Europe offers a variety of luxury brand cars including Porsche, Mercedes-Benz, Audi, and even brands like Ferrari, you'll be excited by our selection of luxury-brand vehicles for hire.

Sport Utility Vehicle Vehicles
Substantial, stable, and equipped with plenty of horsepower. A sport utility hire will typically come with 4-wheel drive, and it may come equipped with a luggage rack and a wheel package that will easily handle tough road conditions. These upgraded vehicles are a great choice for groups of travellers with an above-average quantity of bags and luggage.

Passenger Van Hire
With a variety of vans ranging from 7-15 passenger vans, minivans, sprinters, and even cargo vans for hiring, we will help you as you search inventory and find minivan hire options in Glasgow.
---
Additional Transportation Services in Glasgow
No matter what your travel plans are, Auto Europe can provide the ideal mode of transportation. We take pride in providing our customers with the guaranteed lowest rates in the industry for their transportation needs. Use our booking engine at the top of the page to compare daily car hire rates with luxury, motorhome, van or any type of transportation to find the ideal option for you and your travel party.
| | | | |
| --- | --- | --- | --- |
| | | | |
| Luxury Car Hires Glasgow - Take to the streets of Glasgow in style with a luxury car hire. Compare rates between Mercedes, Audi, Porsche, Maserati, and more to find the ideal vehicle for your trip to Glasgow. Start comparing rates for your trip today! | Van Hire Glasgow - Customers travelling in large parties or transporting large/heavy luggage may find a van hire the ideal option for their time in Glasgow. Auto Europe has great rates on small, medium and large van hires in Glasgow. Find rates, capacity, detailed specs and more with Auto Europe. | Renault Leasing in Glasgow - Clients planning an extended stay in Glasgow can take advantage of Auto Europe's great rates on long-term, leasing hires in Scotland. Our unique leasing options with Renault provide our clients with fantastic value and allow them to take to the streets in the comfort of a car hire no matter how long their stay in Scotland is. | Glasgow Motorhome Hires - A motorhome or RV hire in Glasgow unlocks a whole new level of opportunity and exploration for your trip to Scotland. With many safe and accommodating locations to pitch and explore it is no surprise motorhome hires in Scotland are on the rise! |