Car Rental Perugia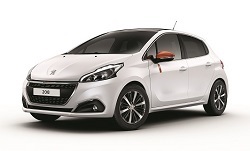 Located in central Italy and serving as the capital of Italy's Umbria region, a car hire in Perugia allows visitors to explore this timeless region with ease. Pick-up your car hire from convenient locations across the city and take to the streets to experience the top attractions Perugia has to offer. Visit the historic Old Town of the city - featuring numerous shops, eateries and the iconic Fontana Maggiore and Duomo, venture outside of the city centre to the Vineria del Carmine - for wine tastings and excellent views of the local landscape, or relax along the peaceful shores of Lake Trasimeno. Whether you are immersing yourself in the local culture or venturing into the surrounding countryside, Perugia is best experienced in a car hire booked with Auto Europe.
Auto Europe has great rates on car hires in Perugia and our clients can save big on their auto hire when using the booking engine at the top of this page. Through our unique relationships with top suppliers in the industry, we are able to offer an expansive selection of vehicles at pick-up locations across the city and throughout Italy. Call one of our reservation specialists to learn more about booking a car hire in Italy and our additional savings on luxury car hires and premium services during your time abroad. Call us toll-free anytime at 0800 855 052!
Where to Pick-Up a Car Hire in Perugia
Auto Europe offers pick-up and drop-off locations throughout Perugia. We work with top suppliers including Avis, Europcar and Hertz at our airport, rail, city and downtown locations. Find the ideal vehicle for your travel at one of these convenient locations by comparing rates in our booking engine and we encourage you to inquire about our fantastic rates on one-way car hires that allow you to pick-up in one location and drop-off in another location in Perugia or throughout Italy.
Book with the Top Car Hire Suppliers in Perugia
Auto Europe works with car hire suppliers who do business in Perugia in order to provide a great experience for our customers. We have been working with the top, trusted suppliers in the industry, including Avis, Europcar and Hertz, for over 60 years and our unique relationships with these suppliers allow us to provide our clients with fantastic rates. Compare rates between suppliers using our booking engine above, find the ideal car hire for your travel plans and see why you should book with Auto Europe.
---
Frequently Asked Questions about Hiring a Car in Perugia
Can I hire a car with a debit card in Perugia?
Although most suppliers require a credit card for insurance, Auto Europe knows which suppliers in Perugia have options for travellers who do not have a credit card and are looking to book a car hire with a debit card. For more information on which suppliers offer these options, contact one of our reservation specialists at 0800 855 052 for assistance.
Can I use my licence to drive in Italy?
While most European countries allow drivers to drive simply with their domestic licence, an international driver's permit (IDP) is required in Italy. For reference, an IDP is additionally required in the following European countries: Portugal, Iceland, Hungary, the Czech Republic and Serbia.
Can I book a one-way car hire in Perugia?
Yes, Auto Europe offer great rates on one-way hires in Italy. Use our booking engine to request a free quote and check multiple drop-off locations to find the best rate for your travel plans.
---
Can You Eliminate Extra Fees on Your Next Perugia Car Hire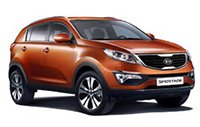 You certainly are not the only one if you have been browsing quite a few travel and discount sites to secure the perfect price on your vehicle hire in Perugia. But you should know that not all quoted car daily prices are the same. Don't be duped by online booking services that display unbelievably low prices. Many of these agencies are probably not including mandatory costs and fees that are owed by law in Perugia. Understand that should you book that unrealistic offer elsewhere, you'll have a hefty bill waiting for you at the pick-up countre, and the total cost may be more than Auto Europe's advertised rates.
We make a big effort to showcase an inclusive, no-strings-attached rate to our valued clients. We've found that intelligent travellers would like to understand the full cost of their car hire when they confirm their booking. To help you try to demystify the taxes and fees commonly required for different auto hire situations, we've written this helpful guide. The most common types of industry fees outlined below are a great starting point to ensure that you're educated when arranging a car hire in Perugia.
Value Added Tax in Perugia
| | | |
| --- | --- | --- |
| $$ | Always Disclosed by Auto Europe | Sometimes Disclosed by Others |
Commonly called the VAT tax or Value Added Tax on your car hire contract, the cost of this tax can be 15-30% and it is standard European sales tax which varies slightly depending upon the country you are hiring in. When you are analyzing your contract or quote, look for Including VAT, or Taxes Extra or Plus VAT to get a clear sence of whether this charge is included in your online auto hire price in Perugia or if this is something you should expect to pay locally.
---
Required Local Taxes for Driving a Perugia Vehicle Hire
| | | |
| --- | --- | --- |
| $ | Always Disclosed by Auto Europe | Rarely Disclosed by Others |
In many locations around the world, local governments require mandatory taxes be paid by car hire companies for the wear and tear from their vehicles on local infrastructure. You may see these charges listed on your final bill as Road Tax, Vehicle Licence Fee, Road Safety Fee, Environmental Fee or Eco Surcharge. Generally, if these fees are charged it's because local legislation requires it, and not because the car hire agency is trying to overcharge travellers. Generally these are not budget-busters, and you can expect to pay an extra €1 - €5 for each day of your auto hire in Perugia.
---
Office Surcharges for Car Hires in Perugia
| | | |
| --- | --- | --- |
| $$ | Always Disclosed by Auto Europe | Rarely Disclosed by Others |
Referred to on car hire contracts as Airport Surcharge, Rail Station Surcharge, Premium Location Surcharge, Parking Fees, Out of Hours Fees, or Late Return Fees, you should be aware that surcharges associated with your pick-up location are common in the industry. In essence this is a convenience fee charged by local operators. Companies have to pay for parking space on airport grounds, so travellers often pay a fee to account for this expence by the local agency. The amount of the fee can vary, but it's typically similar to the cost of hiring a taxi to a downtown location in Perugia where the location surcharge wouldn't apply. Pay special attention to the hours of the office where you'll pick-up and drop-off your car to avoid out of hours or late return fees.
---
Auto Hire Petrol Policy Fees
| | | |
| --- | --- | --- |
| $$ | Always Disclosed by Auto Europe | Sometimes Disclosed by Others |
Most car hire agreements in Perugia require you to fill your vehicle with fuel prior to dropping it off at the agency when your trip is over. These Full to Full policies can result in a fee, charged after the fact, if you do not fill your vehicle up with gas or diesel fuel prior to dropping it off at the end of your trip. Pay close attention to your car hire contract, as you can generally save a little money by filling your tank yourself instead of relying on the local agency to do it for you.
---
Limited vs. Unlimited Mileage Vehicle Hire Add-On Charges
| | | |
| --- | --- | --- |
| $ | Always Disclosed by Auto Europe | Always Disclosed by Others |
Often listed as Limited Kilometres or Limited Miles, this fee can be significant depending upon how far you drive over the limit specified on your contract. The fee can be €0.50 - €2 per additional kilometre that you drive. Most Auto Europe car hires come with unlimited mileage, but if you aren't sure, you can call our team of reservation agents to discuss your Perugia auto hire contract.
---
Additional Transportation Services in Perugia
No matter what your travel plans are, Auto Europe can provide the ideal mode of transportation. We take pride in providing our customers with great rates for their transportation needs in Italy. Use our booking engine at the top of the page to compare daily car hire rates with luxury, motorhome, van or any type of transportation to find the ideal option for you and your travel party.
| | | | |
| --- | --- | --- | --- |
| | | | |
| Luxury Car Hires Perugia - Take to the streets of Perugia in style with a luxury car hire. Compare rates between Mercedes, Audi, Porsche, Maserati, and more to find the ideal vehicle for your trip to Perugia. Start comparing rates for your trip today! | Van Hire Perugia - Customers travelling in large parties or transporting large/heavy luggage may find a van hire the ideal option for their time in Perugia. Auto Europe has great rates on small, medium and large van hires in Perugia. Find rates, capacity, detailed specs and more with Auto Europe. | Renault Leasing in Perugia - Clients planning an extended stay in Perugia can take advantage of Auto Europe's great rates on long-term, leasing hires in Italy. Our unique leasing options with Renault provide our clients with fantastic value and allow them to take to the streets in the comfort of a car hire no matter how long their stay in Italy is. | Perugia Motorhome Hires - A motorhome or RV hire in Perugia unlocks a whole new level of opportunity and exploration for your trip to Italy. With many safe and accommodating locations to pitch and explore it is no surprise motorhome hires in Italy are on the rise! |