Car Rental Whakatane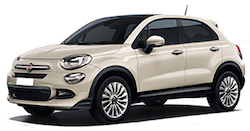 With over 45 beaches, there is enough to explore by car hire in Whakatane. Park your car hire and go for a wonder. The area is known for dolphins, and they regularly pop up to greet visitors. Enjoy a beautiful sunset or get your golf on. Whakatane has it all!
Particularly worth a visit is White Island, the site of New Zealand's last active volcano. Here you can see the volcano in action both on land and in the water, with steam vents scattered all over the island as well as on the seafloor. Back on the mainland, only a short drive from Whakatane in your car hire, you can visit Rotorua, to the west, as well as Raukumara Forest Park to the east. The entire area is in fact very well suited for driving, with small towns and villages scattered throughout the region.
Auto Europe guarantees great rates on car hires in Whakatane and our clients can save up to 30% on their auto hire when using the booking engine at the top of this page. Through our unique relationships with top suppliers in the industry, we are able to offer an expansive selection of vehicles at pick-up locations across the city and throughout New Zealand. Call one of our reservation specialists to learn more about booking a car hire in New Zealand and our additional savings on luxury hires and premium services. Call us toll-free anytime at 0800 855 052!
Where to Pick-Up a Car Hire in Whakatane
Auto Europe offers pick-up and drop-off locations throughout Whakatane. We work with top suppliers including Hertz at our airport, rail, city and downtown locations. Find the ideal vehicle for your travel at one of these convenient locations by comparing rates in our booking engine and we encourage you to inquire about our fantastic rates on one-way car hires that allow you to pick-up in one location and drop-off in another location in Whakatane or throughout New Zealand.
Book with the Top Car Hire Suppliers in Whakatane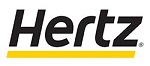 Auto Europe works with the top car hire suppliers who do business in Whakatane in order to provide a great experience for our customers. We have been working with the top, trusted suppliers in the industry, including Hertz, for over 60 years and our unique relationships with these suppliers allow us to provide our clients with fantastic rates. Compare rates between suppliers using our booking engine above, find the ideal car hire for your travel plans and see why you should book with Auto Europe.
---
Frequently Asked Questions about Hiring a Car in Whakatane
Can I hire a car without a credit card in Whakatane?
Although most suppliers require a credit card for insurance, Auto Europe knows which suppliers in Whakatane have options for travellers who do not have a credit card and are looking to book a car hire with a debit card. For more information on which suppliers offer these options, contact one of our reservation specialists at 0800 855 052 for assistance.
Can I obtain car hire insurance through my credit card company?
Yes, major credit card companies such as Visa, MasterCard, Discover and AMEX offer car hire insurance plans that vary by card and provider. Compare insurance plans and find out which coverage is available through your credit card.
Can I pick-up my car hire in Whakatane and return in Wellington?
Yes, Auto Europe offers great rates on one-way hires in New Zealand. Use our booking engine to request a free quote and check multiple drop-off locations to find the best rate for your travel plans.
---
Do I need an international licence?
If you don't have an Australian or New Zealand licence, an International Driving Permit is mandatory. You must have held your licence for a minimum of 1 year.
Parking in Whakatane
Parking in Civic Centre is NZD0.50 per hour, other locations in the CBD are free of charge. Be sure to read the signs as restrictions vary per situation. Do not stop or park on broken yellow lines, bus stops, taxi stands or other restricted parking areas.
Speed Limits and Traffic in Whakatane
Speed limits in New Zealand range from 10 kilometres per hour to 100 kilometres per hour.
New Zealand has a toll road between Auckland and Northland; The 7.5km Northern Gateway Toll Road. Payment varies per supplier. You might have to pay upfront online via the Northern Gateway Toll Road Website, via telephone or cash.
Useful Driving Distances and Day Trip Ideas in Whakatane
Whakatane to Rotorua (85km)
Whakatane to Opotiki (45km)
Whakatane to Braemar Springs (32km)
Airport to Whakatane (9km)
---
Additional Transportation Services in Whakatane
No matter what your travel plans are, Auto Europe can provide the ideal mode of transportation. We take pride in providing our customers with the guaranteed lowest rates in the industry for their transportation needs. Use our booking engine at the top of the page to compare daily car hire rates with luxury, motorhome, van or any type of transportation to find the ideal option for you and your travel party.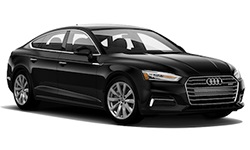 Luxury Car Hire Whakatane
- Take to the streets of Whakatane in style with a luxury car hire. Compare rates between Mercedes, Audi, Porsche, Maserati, and more to find the ideal vehicle for your trip to Whakatane. Start comparing rates for your trip today!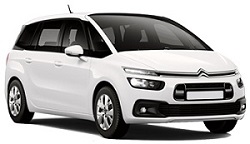 Van Hire Whakatane
- Customers travelling in large parties or transporting large/heavy luggage may find a van hire the ideal option for their time in Whakatane. Auto Europe has great rates on small, medium and large van hires in Whakatane. Find rates, capacity, detailed specs and more with Auto Europe.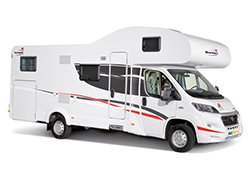 Whakatane Motorhome Hire
- A motorhome or RV hire in Whakatane unlocks a whole new level of opportunity and exploration for your trip to New Zealand. With many safe and accommodating locations to pitch and explore it is no surprise motorhome hires in New Zealand are on the rise!