Car Rental Wanganui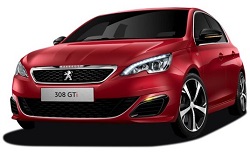 Wanganui also spelled Whanganui, is a city in the south of the North Island of New Zealand. Build at the end of the longest navigable waterway in the country, it is a very popular destination for tourists and ideal to explore by car. The area is simply stunning and a real treat for nature lovers. Explore untouched forests or get blown away by the amazing scenery when you drive up the coast. Auto Europe offers several pick up locations and a large car hire fleet, so finding a car hire in Wanganui is both easy and economical.
Auto Europe offers great rates on car hires in Wanganui and our clients can save up to 30% on their auto hire when using the booking engine at the top of this page. Through our unique relationships with top suppliers in the industry, we are able to offer an expansive selection of vehicles at pick-up locations across the city and throughout New Zealand. Call one of our reservation specialists to learn more about booking a car hire in New Zealand and our additional savings on luxury hires and premium services. Call us toll-free anytime at 0800 855 052!
Where to Pick-Up a Car Hire in Wanganui
Auto Europe offers pick-up and drop-off locations throughout Wanganui. We work with top suppliers including Hertz at our airport, rail, city and downtown locations. Find the ideal vehicle for your travel at one of these convenient locations by comparing rates in our booking engine and we encourage you to inquire about our fantastic rates on one-way car hires that allow you to pick-up in one location and drop-off in another location in Wanganui or throughout New Zealand.
Book with the Top Car Hire Suppliers in Wanganui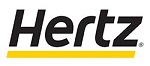 Auto Europe works with the top car hire suppliers who do business in Wanganui in order to provide a great experience for our customers. We have been working with the top, trusted suppliers in the industry, including Hertz, for over 60 years and our unique relationships with these suppliers allow us to provide our clients with fantastic rates. Compare rates between suppliers using our booking engine above, find the ideal car hire for your travel plans and see why you should book with Auto Europe.
---
Frequently Asked Questions about Hiring a Car in Wanganui
Can I hire a car with unlimited mileage in Wanganui?
Yes, most car hire suppliers in Wanganui offer unlimited mileage options. However, certain restrictions may apply on specific auto hire categories such as luxury and SUV hires, depending on the supplier. For more information on which suppliers offer these options, contact one of our reservation specialists at 0800 855 052 for assistance.
Is zero deductible car hire insurance available in New Zealand?
In New Zealand, Auto Europe offers great rates on zero-deductible insurance for car hires. In fact, our rates are typically cheaper than buying basic insurance directly from the supplier at the time of pick-up.
Why book a car hire in Wanganui with Auto Europe?
Auto Europe has over 60 years of experience in the car hire industry and has established unique relationships with top suppliers, allowing us to offer our clients with the best rates in the industry. With 24,000 locations worldwide and toll-free, 24/7 live customer service - look no further than Auto Europe for your travel needs.
---
Travelling in Wanganui with a Car Hire
The city of Wanganui has a rich history. Maori settled in the region centuries before European settlers arrived. The name Wanganui comes from the Maori words 'whanga', for a bay or harbour, and 'nu' meaning big or large. The European settlers changed the name in Petre - after Lord Petre - but the name never really stuck around. Being the oldest European Settlement in New Zealand, Wanganui is ideal to explore by car hire. Drive along the historical buildings and get to know the city.
The Wanganui Riverboat Centre Museum is the place to go if you want to gain a deeper understanding of the region. As the name might give away it pays special attention to the importance of the life on the river in the early days of the city. Park your car hire in the centre of the city and enjoy the heritage walk. Wander through the streets and enjoy the architecture that will take you back in time. Visit the 100 years old Royal Wanganui Opera House or jump back into your car hire to visit the Durie Hill, an impressive tower from the time when the first Europeans arrived.
Since Wanganui is built on the river, it might be worth your time to explore it. Park your car hire and board New Zealand's only coal-fired historic paddle steamer. Cruise over the river for two hours and enjoy the scenery whilst relaxing on the water. If you feel like a beach day, we recommend Castlecliff Beach. Park your car hire and go for a long walk on the endless beach which is covered in black sand. Book your Wanganui car hire with Auto Europe today and save!
Useful Driving Distances and Day Trip Ideas in Wanganui
Wanganui to Bason Botanical Gardens (11km)
Wanganui to Patea (61km)
Wanganui to Palmerston North (74km)
Wanganui to the Airport (6km)
---
Additional Transportation Services in Wanganui
No matter what your travel plans are, Auto Europe can provide the ideal mode of transportation. We take pride in providing our customers with the guaranteed lowest rates in the industry for their transportation needs. Use our booking engine at the top of the page to compare daily car hire rates with luxury, motorhome, van or any type of transportation to find the ideal option for you and your travel party.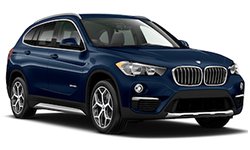 Luxury Car Hire Wanganui
- Take to the streets of Wanganui in style with a luxury car hire. Compare rates between Mercedes, Audi, Porsche, Maserati, and more to find the ideal vehicle for your trip to Wanganui. Start comparing rates for your trip today!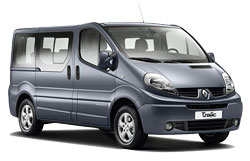 Van Hire Wanganui
- Customers travelling in large parties or transporting large/heavy luggage may find a van hire the ideal option for their time in Wanganui. Auto Europe has great rates on small, medium and large van hires in Wanganui. Find rates, capacity, detailed specs and more with Auto Europe.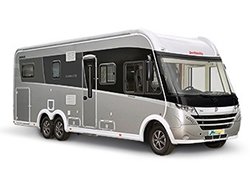 Wanganui Motorhome Hire
- A motorhome or RV hire in Wanganui unlocks a whole new level of opportunity and exploration for your trip to New Zealand. With many safe and accommodating locations to pitch and explore it is no surprise motorhome hires in New Zealand are on the rise!