Car Rental Timaru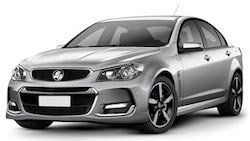 A car hire in Timaru allows you to explore the southern Canterbury region of New Zealand. Timaru, primarily known as a port city, has a variety of tourist attractions, from Maori rock art to the beaches on Caroline Bay, and is truly a location that has something for everyone. Drive your car hire up to the Kiwi Observatory, or take a day trip to the limestone cliffs, Timaru is not short on things to do. Wherever you decide to start, hiring one of Auto Europe's vehicles guarantees that you can explore Timaru at your own pace. Our longstanding relationships with trusted suppliers allows us to extend unparalleled value to our customers.
Booking your Timaru car hire is simple and our secure 3 step booking engine allows you to reserve your auto hire in minutes. If you'd prefer a personal touch, we're always happy to speak over the phone. Call 0800-885-052 day or night, and a friendly member of our award-winning customer service team will be happy to help you plan your next car hire in New Zealand.
Where to Pick-Up a Car Hire in Timaru
Auto Europe offers pick-up and drop-off locations throughout Timaru. We work with top suppliers including Hertz at our airport, rail, city and downtown locations. Find the ideal vehicle for your travel at one of these convenient locations by comparing rates in our booking engine and we encourage you to inquire about our fantastic rates on one-way car hires that allow you to pick-up in one location and drop-off in another location in Timaru or throughout New Zealand.
Book with the Top Car Hire Suppliers in Timaru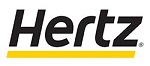 Auto Europe works with the top car hire suppliers who do business in Timaru in order to provide a great experience for our customers. We have been working with the top, trusted suppliers in the industry, including Hertz, for over 60 years and our unique relationships with these suppliers allow us to provide our clients with fantastic rates. Compare rates between suppliers using our booking engine above, find the ideal car hire for your travel plans and see why you should book with Auto Europe.
---
Frequently Asked Questions about Hiring a Car in Timaru
Can I hire a car with a debit card in Timaru?
Although most suppliers require a credit card for insurance, Auto Europe knows which suppliers in Timaru have options for travellers who do not have a credit card and are looking to book a car hire with a debit card. For more information on which suppliers offer these options, contact one of our reservation specialists at 0800 855 052 for assistance.
Is car hire insurance required in New Zealand?
In most countries, third party liability insurance is at minimum required to simply drive your car hire off the lot. To make the auto hire process as hassle-free as possible for our clients, all Auto Europe rates include third party liability and fire insurance - so, you can conveniently pick-up your auto hire and be on your way.
Can you guarantee a car hire in Timaru with automatic transmission?
In most destinations, yes, you can guarantee a car hire with automatic transmission. If you do not see the automatic transmission option in our booking engine, feel welcome to contact one of our reservation specialists at 0800 855 052 for assistance.
---
Pros and Cons of Different Car Hires in Timaru
You'll find that there's a great deal to consider when picking an auto hire for your driving tour of Timaru. Here's a simple checklist to consider as you finalise your car hire booking. You'll also enjoy some helpful information about each of the primary classes of cars we book for most customers."
How much you've budgeted for your trip, and remember to consider both the per-day rate and the amount you'll spend over the entire length of your visit.
How many travellers will be included in your group and the amount of space you will be providing to accommodate each individual comfortably.
How many suitcases you will need to stow as you tour Timaru.
If you'll be shopping during your trip (and will need extra space beyond what you need for the bags you're starting your trip with).
The sort of transmission you're comfortable driving (larger vehicles are much more likely to be available with an automatic transmission).
Economy
If you are on a budget, or do not plan on any extended trips in your Timaru vehicle, you'd probably enjoy an economy car. These sporty little sedans are no trouble to park and don't require much fuel.

Compact Car Hires
If you need additional space, but you still desire a budget-friendly, efficient car for your tour of Timaru, we think you should consider a Compact car hire. These popular models will frequently offer you 12-14 cubic feet of trunk space for your luggage.

Mid-Sise
Treat yourself to a mid-range car with plenty of space to stow four suitcases when you book a mid-size car hire in Timaru. Mid sise cars will often be the best affordable choice for travellers who desire a little additional space for passengers and or bags.

Luxury Hires
We specialise in upscale, luxury vehicles for travellers accustomed to the best-of-the-best who would like to enhance their driving experience. With a vast selection of vehicles including BMW, Mercedes, Bentley, and even brands like Aston Martin, you'll be excited about our selection of luxury vehicles for hire.

Sport Utility Vehicle Hires
Large, secure, and high-powered. An SUV hire will generally come with the option of four wheel drive, and it might come with a luggage rack and/or tires that will easily handle tough roads. These upgraded vehicles are the perfect choice for groups with a lot of luggage.

Van Hire Class
If you need a lot of leg-room, additional seating, and extra cubic feet for luggage in your vehicle hire then you might want to try driving a minivan in Timaru. These sought-after models are usually in high demand, so you should book early!
---
Hiring a Car in Timaru from Auto Europe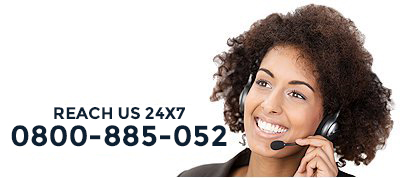 Wherever you decide to start, hiring one of Auto Europe's reliable vehicles guarantees that you can explore Timaru at your own speed. Our longstanding relationships with trusted suppliers allows us to extend unparalleled value to our customers.
Use our 3 step booking engine at the top of the page and start planning your trip to Timaru today. If you prefer speaking with someone over the phone call us at 0800-885-052 and one of our expert customer service professionals will be happy to help you plan your next big trip to New Zealand.
---
Additional Transportation Services in Timaru
No matter what your travel plans are, Auto Europe can provide the ideal mode of transportation. We take pride in providing our customers with the guaranteed lowest rates in the industry for their transportation needs. Use our booking engine at the top of the page to compare daily car hire rates with luxury, motorhome, van or any type of transportation to find the ideal option for you and your travel party.
| | | |
| --- | --- | --- |
| | | |
| Luxury Car Hires Timaru - Take to the streets of Timaru in style with a luxury car hire. Compare rates between Mercedes, Audi, Porsche, Maserati, and more to find the ideal vehicle for your trip to Timaru. Start comparing rates for your trip today! | Van Hire Timaru - Customers travelling in large parties or transporting large/heavy luggage may find a van hire the ideal option for their time in Timaru. Auto Europe has great rates on small, medium and large van hires in Timaru. Find rates, capacity, detailed specs and more with Auto Europe. | Timaru Motorhome Hires - A motorhome or RV hire in Timaru unlocks a whole new level of opportunity and exploration for your trip to New Zealand. With many safe and accommodating locations to pitch and explore it is no surprise motorhome hires in New Zealand are on the rise! |