Car Rental Heraklion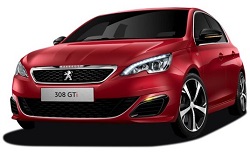 Located on the Greek of island of Crete, Heraklion is the island's capital and a popular destination for those travelling in the region. Boasting a rich history, stunning coastline and access to everything Crete has to offer, Heraklion is surely a can't miss destination during your holiday in Greece. During your time in the city consider visiting the Historical Museum of Crete for a look into the Minoan civilization that once inhabited the island or venture further inland to the Knossos Archaeological Site for an immersive experience among the ruins found just south of the city. For a change of pace, relax in the sun and sand at one of the many local beaches or taste the local cuisine and wine at one of the regions several vineyards. Whether you are enjoying the city's history or embarking on a food tour of Crete, a car hire booked with Auto Europe is the ideal way to travel in this timeless region.
Auto Europe offers greats rates on car hire in Greece and we offer a variety of additional benefits and saving for our clients. Use the booking engine at the top of this page or give us a call at 0800-855-052 to start planning your next trip to Greece and book your car hire with Auto Europe!
Where to Pick-Up Your Car Hire in Heraklion
Auto Europe works with the top suppliers in Heraklion including Avis, Hertz, Budget and Thrifty allowing us to offer convenient pick-up and drop-off locations at the Heraklion International Airport, Heraklion Port Office and throughout the city. Use our booking engine to compare rates and find the ideal vehicle for your travel plans. No matter where your plans take you, Auto Europe has you covered. We even offer wonderful rates on one-way car hires, which allow you to pick-up your car hire in Heraklion and drop-off in another location in the city or throughout Greece.
Book With the Top Car Hire Suppliers in Heraklion
Over our 60 years of car hire experience, Auto Europe has established unique relationships with the top suppliers in the industry. These relationships allow us to offer our clients exceptional value and excellent, affordable rates. In Heraklion, we work with suppliers such as Avis, Hertz, Budget and Thrifty at our convenient locations across the city, including the Heraklion International Airport and Heraklion Port Office. From luxury hires to passenger vans to standard car hires, Auto Europe has the ideal vehicle for your travel plans. Compare rates from our top car hire suppliers in Greece and no matter where the roads take you, Auto Europe will be there for your travel needs.
---
Frequently Asked Questions about Hiring a Car in Heraklion
How old do you need to be to hire a car in Heraklion?
In Heraklion, drivers must be a minimum age of 21 to hire a car.
Can I use my licence to drive in Greece?
In the majority of European countries, drivers can drive their car hire simply with their domestic licence. While car hire companies will allow you to drive off the lot using your domestic licence, Auto Europe recommends an international driver's permit (IDP) during your time in Greece as there is a chance that local police officers will issue you a ticket for driving without an IDP, in the event that you are pulled over.
Can I book a one-way car hire in Heraklion?
Auto Europe allows one-way travel in Heraklion and offers our clients with exceptional rates, no matter where their travel plans take them. To compare rates between multiple locations, use our booking engine above and find an excellent rate for your travel in Greece.
---
Additional Transportation Services in Heraklion
Whether you are planning on an extended road-trip or a leisurely holiday, Auto Europe has the ideal vehicle for your travel needs. In addition to offering our clients great rates on traditional car hires, Auto Europe offers exceptional rates on luxury, motorhome, van hires and more. Use our secure booking engine to compare rates and find the ideal transportation option for your next adventure.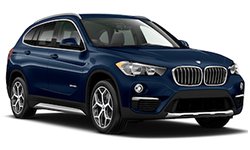 Luxury Car Hire Heraklion
- For travel in unmatched style and comfort, explore Heraklion in a luxury car hire. With top models from Mercedes, Audi, Porsche, Maserati, and more, compare rates to find the ideal vehicle for your trip to Greece. Start comparing rates and take the next step in planning your trip today!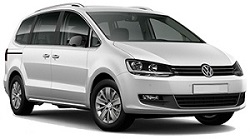 Van Hire Heraklion
- If you are in need of a vehicle to accommodate your large travel party, large/heavy luggage or anything in between - look no further than a van hire for your time in Heraklion. With great rates on small, medium and large van hires, use Auto Europe's booking engine to compare rates, capacity, detailed specs and more.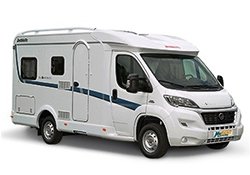 Heraklion Motorhome Hire
- Looking for a unique way to travel in Heraklion? Consider a motorhome or RV hire in Greece, as this mode of transportation allows you to take to the roads with an unmatched level of freedom and exploration. With many safe and accommodating locations to pitch, see for yourself why motorhome hires in Greece are on the rise!