Car Rental Athens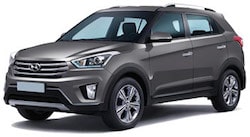 Discover the historical and vibrant city of Athens in your car hire. Being the oldest city in Europe and the capital of Greece, it boasts an exciting mix of ancient and modern culture. Worshipped by the gods and its people, this fascinating city is the birthplace of civilization. From its bustling cosmopolitans to its glorious historical sites, Athens is not one to miss! Athens is a huge city so getting around is easiest with a car hire.
Auto Europe offers affordable rates on car hires in Athens and our clients can save up to 30% on their auto hire when using the booking engine at the top of this page. Through our unique relationships with trusted suppliers in the industry, we are able to offer an expansive selection of vehicles at pick-up locations across the city and throughout Greece. Call one of our reservation specialists to learn more about booking a car hire in Greece and our additional savings on luxury car hires and premium services during your time abroad. Call us toll-free anytime at 0800 855 052!
Where to Pick-Up a Car Hire in Athens
Auto Europe offers pick-up and drop-off locations throughout Athens. We work with suppliers including Avis, Budget, Hertz and Alamo at our airport, city and downtown locations. Find the ideal vehicle for your travel at one of these convenient locations by comparing rates in our booking engine and we encourage you to inquire about our fantastic rates on one-way car hires that allow you to pick-up in one location and drop-off in another location in Athens or throughout Greece.
Book with Trusted Car Hire Suppliers in Athens
Auto Europe works with car hire suppliers who do business in Athens in order to provide a great experience for our customers. We have been working with trusted suppliers in the industry, including Avis, Budget, Hertz and Alamo, for over 60 years and our unique relationships with these suppliers allow us to provide great rates to our clients. Compare rates between suppliers using our booking engine above, find the ideal car hire for your travel plans and see why you should book with Auto Europe.
---
Tour with a Car Hire in Athens
Drive your car hire to the breathtaking Acropolis which is a World Heritage Site. This ancient citadel is located on a high rocky outcrop above Athens and boasts many fascinating and world-famous buildings. Be taken back in time and be mesmerised by the stunning Parthenon, a temple dedicated to the maiden goddess Athena, which was built in 447BC. Other captivating archaeological remains include the Old Temple of Athena, the Theatre of Dionysus Eleuthereus and the Erechtheion.
Be sure to visit Greece's most awe-inspiring museum, the national archaeological museum of Athens. Constructed in 1889, this museum is home to some of the most important pieces of Greek art and history. Take a wander through the museum and be blown away by some of the stunning pieces. This museum is home to over 11,000 exhibits and will give you an insight into the Greek way of life.
Visit the bustling neighbourhood of Plaka. This charming area is a village within the city and was once a nightclub district until it was closed down in the Seventies by the government. This area is home to many cafes, restaurants and interesting shops. Be sure to visit Remember, the first rock and roll fashion store in Greece. This shop has been visited by many famous rock stars, actors, fashion designers and models. The Plaka is a great place to pick up souvenirs or stop for a bite to eat.
---
Frequently Asked Questions about Hiring a Car in Athens
How old do you need to be to hire a car in Athens?
In order to hire a car in Athens, drivers must be over the age of 21. Drivers between the ages of 21-25 should additionally be aware that they may be subject to a daily young driver surcharge, which varies depending on the supplier.
Can I use my licence to drive in Greece?
Most European countries, including Greece, allow drivers to drive simply with their domestic drivers licence. However, although car hire companies may not require an international drivers permit (IDP) to drive off the lot, Auto Europe recommends an IDP as some local police officers may issue a ticket to international drivers without an IDP, in the event that you are pulled over.
Why book a car hire in Athens with Auto Europe?
Auto Europe has over 60 years of experience in the car hire industry, establishing unique relationship with the top, trusted suppliers and allowing us to offer our clients with the best, more affordable rates. With 24,000 pick-up locations worldwide and 24/7, live customer service, look no further than Auto Europe for your car hire and travel needs.
---
Manual Transmission or Automatic Transmission Car Hire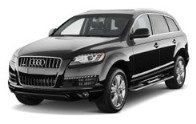 Hate driving a stick shift? You don't have to panic! If there are automatic car hires available in Athens then you are able to sort your car hire search by transmission type to make sure you hire an automatic transmission car. With some local agencies you may be required to upgrade a car class to book an automatic transmission vehicle, but if there is an automatic car offered by a local company to hire in Athens you may feel certain that Auto Europe will be able to help you when you need to hire your automatic vehicle. It is very straight-forward to set a filtre to your Auto Europe car hire search to include only automatic transmission vehicles. It's also an option to modify your search results to only display automatic hires offered by Hertz, Europcar, Sixt, Avis, or another brand that hires vehicles in Athens. After you've selected your car, confirm your automatic transmission car hire in Athens in a few easy steps and we will email you your auto hire booking details immediately.
Top Reasons to Hire an Manual Vehicle in Athens
You will spend less when you hire a stick-transmission car. These models often are more affordable than their automatic transmission counterparts.
This shift option will be standard on many cars, meaning that you can have more car options to choose from.
Travellers may typically have the option to hire manual cars in any region of the world.
Bonuses of an Automatic Transmission Car Hire in Athens
You will be free to focus on the road as you drive in a new environment.
An automatic transmission is usually standard in high-end cars so if you book an automatic car hire you will be driving an excellent vehicle hire!
---
Additional Transportation Services in Athens
No matter what your travel plans are, Auto Europe can provide the ideal mode of transportation. We take pride in providing our customers with the guaranteed lowest rates in the industry for their transportation needs. Use our booking engine at the top of the page to compare daily car hire rates with luxury, motorhome, van or any type of transportation to find the ideal option for you and your travel party.
| | | |
| --- | --- | --- |
| | | |
| Luxury Car Hires Athens - Take to the streets of Athens in style with a luxury car hire. Compare rates between Mercedes, Audi, Porsche, Maserati, and more to find the ideal vehicle for your trip to Athens. Start comparing rates for your trip today! | Van Hire Athens - Customers travelling in large parties or transporting large/heavy luggage may find a van hire the ideal option for their time in Athens. Auto Europe has great rates on small, medium and large van hires in Athens. Find rates, capacity, detailed specs and more with Auto Europe. | Athens Motorhome Hires - A motorhome or RV hire in Athens unlocks a whole new level of opportunity and exploration for your trip to Greece. With many safe and accommodating locations to pitch and explore it is no surprise motorhome hires in Greece are on the rise! |