Car Rental Germany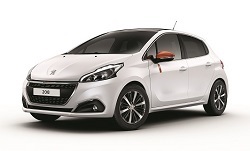 Save on your car hire in Germany with Auto Europe. We guarantee the best rates in Germany when you book with one of our trusted suppliers. Whether you are travelling to Germany to experience Oktoberfest in Munich or visiting Frankfurt in the winter to tour the Christmas markets, we've got your transportation covered. Offering an extensive car hire fleet, no matter what type of vehicle you are looking for, we've got a great rate for you. With over 60 years of experience, Auto Europe allows customers to compare multiple suppliers through our simple booking process. Book your car hire in Germany with Auto Europe and save!
---
Popular Transportation Terminals with Car Hire Services in Germany
Auto Europe partners with industry leading suppliers to ensure customers have the ability to hire a car from any major transportation terminal in Germany. Reserve your car today by utilising the booking tool at the top of the page and experience the freedom of driving throughout the German countryside during your trip.
Book with the Top Car Hire Suppliers in Germany
Auto Europe works with the top car hire suppliers who do business in Germany in order to provide a great experience for our customers. We have been working with the top, trusted suppliers in the industry, including Avis, Europcar, Hertz and Buchbinder, for over 60 years and our unique relationships with these suppliers allow us to provide our clients with fantastic rates. Compare rates between suppliers using our booking engine above, find the ideal car hire for your travel plans and see why you should book with Auto Europe.
---
FAQs About Hiring a Car in Germany
Can I hire a car with a debit card in Germany?
Travellers looking to hire a car and who do not have a credit card are in luck, as Auto Europe knows which suppliers in Germany offer alternative payment options. For more information on how to book a car hire in Germany without a credit card, call our live reservation specialists toll-free and 24/7 at 0800-855-052.
Is zero deductible car hire insurance available in Germany?
Auto Europe offers great rates on zero deductible/excess insurance in Germany and our special rates are usually even cheaper than opting to purchase basic insurance coverage from your respective car hire supplier at the time of pick-up.
Can I cancel my car hire reservation in Germany?
In Germany, Auto Europe does offer cancellations on car hire reservations. Fees may apply, check with Auto Europe for full details.
---
Driving a Car Hire in Germany
Germany is home to 39 UNESCO World Heritage Sites. Germany is the largest central European country, comprised of 16 states, each of which offers a distinct culture and an unending supply of scenery and sights for visitors. Head to Munich and the surrounding region of Bavaria for the best of the country's famous beer culture, or venture to the Rhine Valley for incredible wines and even better views in Western Germany.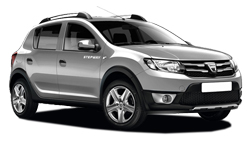 Germany's historic legacy can be found in the medieval and gothic castles including the Löwenburg Castle and the castle of the Hohenzollern dynasty, which ruled until the end of World War I. Berlin is scattered with reminders of a stormy twentieth-century, home to a number of memorials and ruins which sit in contrast to the famous nightlife and vibrant LGBT community of this historic capital.
Country Essentials
Drive on the right side of the road in Germany. If you're travelling to other parts of Europe, please note that other countries may have different driving laws and customs, so be sure to familiarise yourself with the legal driving requirements and road symbols in each destination. Auto Europe advises you to stay within the legal speed limits, which may change during poor weather conditions. For more information on driving in Germany, we encourage our clients to refer to our specialised Germany Driving Information page.
Standard Inclusions
All car hire bookings through Auto Europe include Value Added Tax (VAT) and Third Party Liability insurance. We also offer our customers 24-hour emergency roadside assistance and phone support, so you can travel with peace of mind knowing that you're covered.
Tolls and Freeways
Freeways in Germany are called autobahns and are completely toll-free. If you're travelling to other countries in Europe, you may encounter tolls roads.
Fleet Guide
Find details and compare different vehicles available for hire in Germany by checking out our fleet guide. Please note that not all cars are available at all locations.
Border Crossings
If you plan on visiting more of Europe from Germany, please inform Auto Europe of the countries you intend to visit at the time of booking. It is advisable to reiterate this information at the depot when you pick up your car hire. In general, travel across borders is permitted between Western and Central European nations.
Each provider has slightly different rules regarding travel to certain countries. Please check your planned driving route to ensure that it is in accordance with any international restrictions in place. Fees may also be payable to the supplier to cover the insurance based on the safety of the area to which you are travelling. Ask your reservations consultant at the time of booking or contact us at your convenience for more information.
Useful Distances
Car Hires in Germany with Auto Europe
Book your car hire in Germany with Auto Europe over our safe, reliable and secure online booking system. Our exceptional customer service and Beat Rate Guarantee assure the best savings and quality of service on your car hire. For more information, read our Car Rental FAQ page, read our Terms and Conditions, or Contact Us.
---
Additional Transportation Services in Germany
In addition to offering industry competitive rates on traditional car hires, we also offer numerous alternative transportation services to provide our clients with even more value. With options such as luxury, motorhome, van hires and more, Auto Europe has the ideal vehicle to accommodate almost any travel plan. From coastal road-trips to camping out in the mountains, use our booking engine at the top of the page to compare rates and start the next step of planning your trip.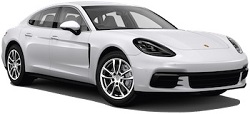 Luxury Car Hire Germany
- Make your trip to Germany a memorable one and travel behind the wheel of a luxury car hire. Compare rates on models from Mercedes, Audi, Porsche, Maserati, and more, to find the ideal vehicle for your trip. Start comparing rates and make your dream trip in Germany a reality!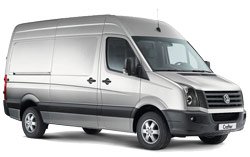 Van Hire Germany
- Travelling with a large party or transporting large/heavy luggage? Don't fret! Auto Europe offers competitive rates on small, medium and large van hires able to accommodate your needs during your time in Germany. Use our booking engine to compare rates, capacity, detailed specs and more.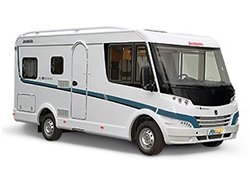 Germany Motorhome Hire
- A motorhome or RV hire allows travellers to explore Germany on their terms. Explore the roads your way and pitch at one of the many safe and accommodating locations throughout the nation. Your travel dreams have no limits behind the wheel of a motorhome hire. Compare rates and see for yourself why RV hires in Germany are on the rise!