Car Rental Denmark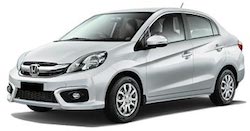 Booking car hire in Denmark with Auto Europe is simple and affordable. Use our online booking system to compare car prices, suppliers and vehicles. Auto Europe will find you a great car hire in Denmark so you can focus on planning your dream vacation. Book with Auto Europe today!
Popular Transportation Terminals with Car Hire Services in Denmark
Auto Europe works with award winning suppliers throughout Denmark to ensure that customers are able to hire a car from any major transportation terminal. Reserve your car today by simply using the booking engine at the top of the page.
Book With the Top Car Hire Suppliers in Denmark
When booking a car hire with Auto Europe, our clients have the confidence and peace of mind of knowing that we only work with the top car hire suppliers in Denmark. We have established unique relationships with trusted suppliers, such as Avis, Hertz, Budget and Alamo, during our 60 years of industry experience and offer options from traditional car hires to luxury hires and passenger vans. Compare rates from our top suppliers and allow Auto Europe to be there for you every step of the way.
---
Popular Questions about Hiring a Car in Denmark
Can I hire a car in Denmark if I am under 25?
Hiring a car in Denmark when under 25 is relatively simple. The only caveat is that most car hire suppliers will charge an additional "young driver surcharge," which is drivers under the age of 25 are subject to.
Can I use my licence to drive in Denmark?
Most countries and car hire suppliers, allow travellers to drive simply with their domestic licence. While you can drive your car off the lot without an international driver's permit (IDP), Auto Europe recommends an IDP as some local police officers may issue a ticket to international drivers without an IDP, in the event that you are pulled over.
Can you guarantee a car hire in Denmark with automatic transmission?
Auto Europe allows our clients to book a car hire with automatic transmission guaranteed in Denmark. When using our secure booking engine, look for the automatic transmission option and if you do not see this option, we encourage you to contact us 24/7 and toll-free at 0800-855-052 for assistance.
---
Driving in Denmark
Discover the stunning, relaxed country of Denmark in your car hire. This picturesque country has plenty to see and do such as the Little Mermaid statue in Copenhagen, The William Bay National Park and the Tivoli Gardens in Copenhagen. Denmark is famous for its pastries, relaxed lifestyle and beautiful scenery.
Visit Denmark's capital, the exquisite and picturesque Copenhagen and pick-up from top destinations such as the Copenhagen Airport. This city offers amazing restaurants, scenery and attractions. Explore the streets of Denmark and stroll against the beautiful harbour. Visit the famous Little Mermaid sculpture. See the extraordinary Rosenborg Castle and visit the Tivoli Gardens.
Be sure to drive to the gorgeous city of Aarhus for an out of body and time experience. Explore the intricate churches such as the Church of Our Lady. Admire the exquisite Aarhus Botanical Gardens and also explore the Aarhus Cathedral to create a splendid and scenic driving holiday.
Country Essentials
In Denmark, traffic drives on the right-hand side of the road like most countries in Europe. Speed limits in Denmark depend on the location and circumstance. The speed limit in the city is 50km per hour and highways are 110km per hour. The permissible blood alcohol content allowed when driving within Denmark is 0.05% and it is mandatory to wear seatbelts. Children below the age of 6 must also be in a child's seat.
Standard Inclusions
In Denmark Collision Damage Waiver (CDW) and Theft Protection are included in our Auto Europe rates. The CDW and theft protection reduces the deductible (responsibility of the customer) to a capped amount. Fire insurance is also included in your car hire.
Excess Refund Insurance can be purchased from Auto Europe when you make your booking. This insurance refunds your excess costs up to $5000 should any damage occur to the vehicles during your car hire.
Licence Requirements
It is a requirement that visiting motorists carry their valid New Zealand drivers licence in addition to a valid International Driving Permit and the appropriate insurance documents.
The minimum age for hiring a car in Denmark is 18 years old and drivers must have held their licence for a minimum of at least one year. Drivers under the age of 25 may also have to pay a young driver fee and some suppliers also have a maximum age limit.
Tolls and Freeways
In Denmark there are two toll roads The Great Belt Fixed Link and the Øresund Bridge. Tolls vary at time of day and road
Fleet Guide
Take a look at the large fleet selection we offer in Denmark. Browse different car models, manufacturers and luggage capacity to find the vehicle hire best suited to you and your holiday. Please note that not all cars are available from all supplier locations and the exact make or model cannot be guaranteed.
Border Crossings
All travel from Denmark to surrounding countries in your car hire is on a strict request basis only and must be pre-approved by the suppliers. Some suppliers will allow travel outside of Austria for an additional fee however locations will be at their discretion. Domestic one-way hires are available between selected locations and additional fees and minimum hire durations may apply. There are fees for international one-way hires and not all vehicles are permitted.
Useful Distances
Copenhagen City to Copenhagen Airport (7km approx. 15mins)
Copenhagen to Odense (165km approx.1hr 50mins)
Copenhagen to Allborg (416km approx. 4hr 10min)
Copenhagen to Malmo (45km approx. 45min)
---
Which Types of Car Are Available from Auto Europe
You probably already know that there is a great deal to evaluate when picking a car hire for your driving tour of Denmark. That's why we put together a quick checklist to weigh as you complete your selection. And you'll also find some helpful facts about each of the major classes of vehicles we book for most customers."
Your transportation budget, and remember to consider both per-day and the amount you'll spend over the course of your trip to Denmark.
How many travellers are in your travel party and how much space you will need to accommodate every person comfortably.
The quantity of bags and suitcases you'll want to store as you travel.
Whether you will be spending time shopping while in the midst of your vacation (and if you will need extra storage capacity beyond what you need for your own bags).
What type of car transmission you're comfortable driving (bigger automobiles are significantly more likely to guarantee automatic transmission).
Economy Cars
If you are hoping to save on your vehicle hire, or do not plan on any extended trips in your Denmark car hire, you'll be wise to consider an economy sedan. These nimble cars are no problem to park and do not need much fuel.

Compact Vehicles
Able to easily accommodate 3 small or mid-sized pieces of luggage, most compact-cars will be a smart choice for travellers that want more space than an economy-class vehicle will offer.

Mid-Size Cars
The best style of sedan for many travellers, a mid-size vehicle will provide about 15 to 17 cubic feet of storage in its trunk and also provides plenty of seating. The majority of models provide sufficient room for 3 or 4 medium-size bags.

Full Size Car Hires
Coming in at fifteen to twenty-five mpg, the fuel economy on a family size four-door vehicle is not fantastic, however if you desire back-seat leg room and enough trunk space for 4 mid-size suitcases, then a full-size sedan is probably right for you!

Luxury Car Class
If you're footing the bill on a trip, why not explore in an upscale vehicle? A luxury brand sedan or sports car hire from Auto Europe will enable you to pamper yourself and more comfortably get around Denmark in a high-end vehicle.

Sport Utility Vehicle Hires
Extended trips on different types of terrain often call for a vehicle up to the task of navigating all sorts of conditions. A big, well-balanced, sport utility vehicle hire will get you to your destination safely, with more than enough seating capacity, bags, and equipment.

Passenger Van
With an assortment of vans ranging from 7-15 passenger vans, minivans, sprinters, and even cargo vans available for hire, we will be happy to help you when you review inventory and find van hire choices in Denmark.
---
Car Hire in Denmark with Auto Europe
Book your car hire in Denmark with Auto Europe over our safe, reliable and secure online booking system. Our exceptional customer service and Beat Rate service help assure fantastic savings and quality of service on your car hire. For more information, read our Car Rental FAQ page, read our Terms and Conditions, or Contact Us.
---
Additional Transportation Services in Denmark
Auto Europe is proud to offer our clients fantastic, competitive rates on traditional car hires. To provide our clients with even more value, we additionally offer great rates on unique vehicle hires such as luxury, motorhomes, vans and more. So, no matter what you and your travel party are in need of, Auto Europe has a mode of transportation that can make your travel dreams a reality. Compare rates in our booking engine and take the next step in planning your holiday.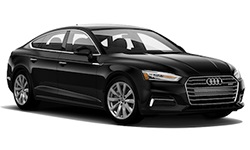 Luxury Car Hire Denmark
- With a luxury car hire, travellers can make the most of their time in Denmark. When behind the wheel of luxury models such as Mercedes, Audi, Porsche, Maserati, and more, you can have a premium car hire experience you will never forget. Compare rates and find your ideal vehicle today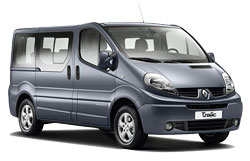 Van Hire Denmark
- When the capacity of a traditional car hire simply isn't enough, look no further than a van hire with Auto Europe. We offer small, medium and large vans that are ready to accommodate anything from large travel parties to heavy luggage, so you can travel comfortably and conveniently. Use our booking engine to compare rates on van hires in Denmark.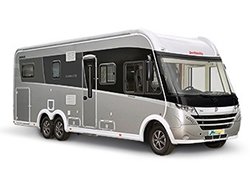 Denmark Motorhome Hire
- With a motorhome hire, unmatched levels of exploration in Denmark are at your fingertips. This increasingly popular mode of transportation allows travellers to experience Denmark in an unforgettable way with numerous locations safely pitch and immerse yourself in. When you pick-up an RV in Denmark, you can explore the city and beyond to make the most of your time in the region.