Car Rental Bulgaria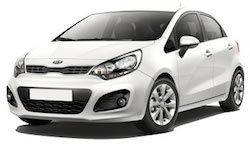 Car hire in Bulgaria through Auto Europe is both easy and affordable using our safe, reliable and secure online booking system. We will find you a cheap deal on a car hire in Bulgaria so you can focus on other aspects of your holiday planning. Book with us today!
Book With the Top Car Hire Suppliers in Bulgaria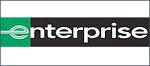 Auto Europe has established unique relationships with the top, trusted suppliers in the industry, allowing us to offer our clients fantastic rates on car hires. We work with trusted suppliers such as Enterprise at our convenient locations across Bulgaria, including Sofia. With diverse travel options such as luxury hires and passenger vans, Auto Europe has the vehicle that will fit your travel plans. Compare rates from our top car hire suppliers in Bulgaria and book with confidence knowing that Auto Europe will be there every step of the way.
---
Frequently Asked Questions About Car Hires in Bulgaria
Can I hire a car with unlimited mileage in Bulgaria?
The majority of car hire suppliers in Bulgaria offer unlimited mileage options for travellers. However, in some cases restrictions may apply on luxury and SUV hires.
Can I obtain car hire insurance though my credit card company?
Third party insurance can be used for car hires in Bulgaria and insurance plans are typically offered by credit card companies such as Visa, MasterCard, Discover and AMEX. Compare plans from your credit card provider and find out the best coverage plan available for you.
Can I book a one-way car hire in Bulgaria?
Whether you are planning a one-way hire within a single city or across an entire country, Auto Europe offer fantastic rates on one-way car hires in Bulgaria. Plan your dream holiday today by checking multiple drop-off locations and comparing rates in our booking engine.
---
Driving in Bulgaria
Discover the picturesque country of Bulgaria in your car hire. This beautiful country boasts a vast history with vibrant modern cities. Bulgaria is famous for its pristine beaches, stunning ski slopes, lush landscapes and is full of hidden gems waiting to be discovered.
Visit Bulgaria's capital, the captivating city of Sofia. This city offers a rich history, rolling greenery, urban streets and delicate mountainous landscapes. Explore the streets of Sofia and stop at one of the many cafes to have a coffee or try the delicious Bulgarian cuisine, which is a mix of Eastern European influences with a Turkish and Greek twist. Sofia's culture is amazing and also offers an energetic nightlife. Be sure to see the St Nikolai Russian Church. This fascinating church is located in the heart of Sofia and is painted with gold and boasts a vivid interior. Another popular spot to visit is the Vitosha Mountain. During the winter this mountain is famous for its skiing and snowboarding. During summer it is great to visit so enjoy a peaceful hike up the mountain and enjoy a breathtaking view of the city.
Stopover in the beautiful city of Varna. Popular amongst holiday makers, park by the seaside and take a dip in the crystal waters or soak up some sun on the golden beach. Popular attractions include the Varna Archaeological Museum or the Varna Aquarium where you can experience over 140 unique species of fish as well as other marine creatures. This town is also home to stunning architecture so make sure a stroll through the city is high on your to-do list.
Discover the seaside city of Burgas. This city offers sandy beaches, pristine water and plenty of activities to see and do. Try out one of the many seaside activities such as surfing, fishing, wind-surfing or beach sports. Burgas is a spirited city and has a popular music scene. Many clubs are also situated around the town so why not grab a few drinks and dance the night away.
Country Essentials
In Bulgaria, traffic travels on the right side of the road like many other countries in Europe with overtaking done on the left.
Speed limits in Bulgaria range from 50km per hour in the city up to 120km per hour on highways.
There is no permissible blood alcohol content allowed when driving in Bulgaria and its mandatory for both the driver and passengers to wear a seatbelt. Children are only allowed to sit in the front seat if they are aged 12 years and above.
Standard Inclusions
In Bulgaria, Collision Damage Waiver (CDW) and theft protection are included in our Auto Europe rates. The CDW and theft protection reduces the deductible (responsibility of the client) to a capped amount. Fire insurance is also included in your car hire. Excess Refund Insurance can be purchased from Auto Europe when you make your booking. This insurance refunds your excess costs up to $5000 should any damage occur to the vehicles during the duration of your car hire.
Licence Requirements
It is a requirement that visiting motorists carry their valid New Zealand drivers licence in addition to a valid International Driving Permit and the appropriate insurance documents.
The minimum age for hiring a car in Bulgaria is 20 years old and drivers must have held their licence for at least one year. Drivers under the age of 25 may have to pay a young driver fee and some suppliers also have a maximum age limit.
Tolls and Freeways
A Vignette toll sticker must be affixed to the windscreen of your car hire if you plan to travel on freeways and highways. This is this tolling system in Bulgaria and is taken seriously with fines issued to those who don't have a Vignette attached to their windshield properly.
Fleet Guide
Take a look at the large fleet selection we offer in Bulgaria. Browse different car models, manufacturers and luggage capacity to find the vehicle hire best suited to you. Please note that not all cars are available from all supplier locations and the exact make or model cannot be guaranteed.
Border Crossings
All travel with your car hire from Bulgaria to surrounding countries is on a strict request basis only and must be pre-approved with the supplier. Some suppliers will allow travel outside of Bulgaria for an additional fee however the approved locations will be at their discretion. Domestic one-way hires are available between selected locations and additional fees and minimum hire durations may apply. There are fees for international one-way hires and not all vehicles are allowed.
Useful Distances
Sofia Airport to Sofia (10km approx. 15min)
Sofia to Varna (510km approx. 5hr 30min)
Varna to Burgas (130km approx. 2hrs)
Car Hire in Bulgaria with Auto Europe
Book your car hire in Bulgaria with Auto Europe over our safe, reliable and secure online booking system. Our exceptional customer service and Beat Rate Guarantee assure the best savings and quality of service on your car hire. For more information, read our Car Rental FAQ page, read our Terms and Conditions, or Contact Us.
---
Additional Transportation Services in Bulgaria
In addition to offering industry competitive rates on traditional car hires, we also offer numerous alternative transportation services to provide our clients with even more value. With options such as luxury, motorhome, van hires and more, Auto Europe has the ideal vehicle to accommodate almost any travel plan. From coastal road-trips to camping out in the mountains, use our booking engine at the top of the page to compare rates and start the next step of planning your trip.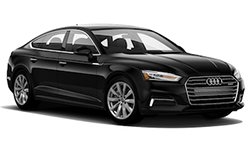 Luxury Car Hire Bulgaria
- Make your trip to Bulgaria a memorable one and travel behind the wheel of a luxury car hire. Compare rates on models from Mercedes, Audi, Porsche, Maserati, and more, to find the ideal vehicle for your trip. Start comparing rates and make your dream trip in Bulgaria a reality!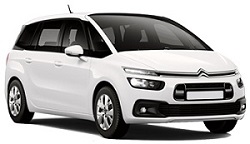 Van Hire Bulgaria
- Travelling with a large party or transporting large/heavy luggage? Don't fret! Auto Europe offers competitive rates on small, medium and large van hires able to accommodate your needs during your time in Bulgaria. Use our booking engine to compare rates, capacity, detailed specs and more.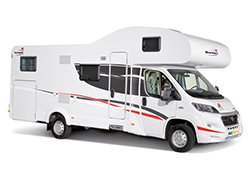 Bulgaria Motorhome Hire
- A motorhome or RV hire allows travellers to explore Bulgaria on their terms. Explore the roads your way and pitch at one of the many safe and accommodating locations throughout the nation. Your travel dreams have no limits behind the wheel of a motorhome hire. Compare rates and see for yourself why RV hires in Bulgaria are on the rise!