Car Hire Options in Bulgaria
Book your next car hire in Bulgaria with Auto Europe to take advantage of the easy start to finish booking system. With 24/7 customer service, you hardly have to lift a finger to book with Auto Europe. Even choosing the car is made easy with our fleet guide. Booking one of our luxury BMW 5 Series or the compact, but stylish, Suzuki Swift is made smile and easy with them being just a click of a button away.
With over 60 years of experience, Auto Europe is a leader in international car hire. View our page on Bulgaria for more information.
---
Why Rent an Economy Car in Bulgaria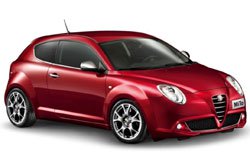 Rent an economy car in Bulgaria to explore enchanting landscapes, and the energetic capital city of Sofia. Economy car rentals afford you increased fuel efficiency and unlimited mileage, letting you save some money for your vacation instead of spending it all on car rental reservations before you get there. With accommodation for up to 3 passengers and regular availability of hefty discounts, many travellers choose to pick up an economy car rental when visiting Bulgaria.
Popular Economy Rental Car Models: Opel Corsa, Suzuki Splash, Toyota Yaris, Skoda Rapid, Volkswagen Polo.
Why Rent a Compact Car in Bulgaria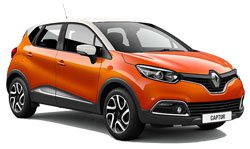 Renting a compact car in Bulgaria is a smart choice. Compact car rentals provide more mobility for navigating the narrow roadways of Europe, and great fuel economy allows you to explore all the sites in Bulgaria at a pace that best suits you. With quality room for luggage, compact car rentals come in 2-door and 4-door varieties, so no matter what your travel plans may be, a proper rental car can be found to match.
Popular Compact Rental Car Models: Suzuki Swift, Ford Focus, Suzuki SX4, Opel Astra, Peugeot 308.
Why Rent a Mid-Size Car in Bulgaria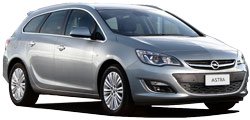 Considered by many to be the most versatile car class, a mid-size car rental in Bulgaria is far and away the most utilitarian choice you can make. Enjoy extra legroom, increased luggage capacity, and a more comfortable interior, for only incrementally more in fuel costs than a compact rental. Auto Europe's comprehensive mid-size car rental fleet lets you choose from a variety of excellent vehicles that can accommodate for all trips.
Popular Mid-Size Rental Car Models: Skoda Octavia, Suzuki S-Cross, Renault Fluence, Opel Vectra, Toyota Avensis.
Why Rent a Full-Size Car in Bulgaria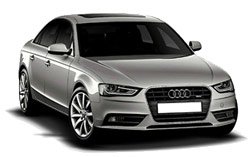 If you're planning to embark on a long vacation, a full-size car rental should be a strong consideration. Typically, renting a full-size car in Bulgaria affords you a significant increase in overall comfort, a safer, smoother ride, and more power to get you up the hills, and through the cities at a steady pace, uninhibited by slow moving traffic.
Popular Full-Size Rental Car Models: Subaru Forester, Audi A4, Skoda Superb, BMW 3 Series, Saab 9.3, Mercedes C Class.
Why Rent a Luxury Car in Bulgaria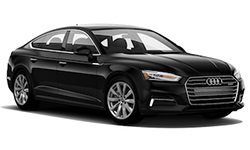 Much like its full-size counterpart, renting a luxury car in Bulgaria is should be a top consideration when planning your trip. Not only can you comfortably fit the whole family in a luxury rental, you get to explore Bulgaria in ultimate style, with the full gamut of modern tech and engineering. Beyond the comfort factor, when you rent a luxury car in Bulgaria, you will receive a significant increase in luggage capacity, and be able to choose from a plethora of the latest and greatest cars.
Popular Luxury Car Rental Models: Audi A6, BMW 5 Series, Mercedes E Class, Porsche Panamera, Mercedes S Class.
Why Rent an SUV or Van in Bulgaria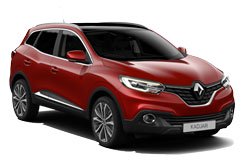 Sometimes travelling is more about the adventure than the relaxation, and when it comes to adventure, Auto Europe can help you explore with an SUV or van rental in Bulgaria. Made to accommodate a minimum of 5 people and luggage, and equipped with 4x4 capabilities, an SUV rental may be just the right vehicle to facilitate the ultimate road trip in Bulgaria. More than 5 in your party? No Problem, as a wide variety of van rentals, seating anywhere from 7 to 15 people, are available for unbeatable prices.
Popular SUV & Van Rental Models: Suzuki Grand Vitara, Hyundai H1, Opel Antara, Volkswagen Tiguan, Volkswagen Transporter, Opel Vivaro.
---
To find the perfect car for your trip do a quick search in the booking engine at the top of this page. Can't find what you're looking for? Give Auto Europe's knowledgeable team a call toll-free, at 0800 885 052.
Please note all vehicles are subject to availability.