Car Rental Hungary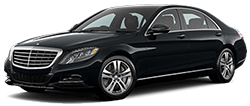 Why not book your road trip and travel around Hungary with Auto Europe? Our exceptional customer service and Beat Rate offer helps ensure you the best savings and quality of service for your car hire.
Popular Transportation Terminals with Car Hire Services in Hungary
Planning to travel to Hungary? Hire a car from Auto Europe and see more of the sights and sounds offered by Hungary. Auto Europe partners with leaders from the car hire industry, ensuring our customers' ability to hire a car from any major transportation hub within Hungary. use the booking engine at the top of the page and reserve your car today!
Book With the Top Car Hire Suppliers in Hungary
In Hungary, Auto Europe works with the top, trusted suppliers in the car hire industry. We have over 60 years of experience in the car hire business and have established unique relationships with these suppliers that allow us to offer our clients with great, competitve rates. Regardless of whether you are in need of a luxury car hire or a spacious van hire, we have the ideal car hire for you. Use our booking engine to compare rates from our top suppliers and take the next step in planning your holiday today.
---
Popular Questions About a Car Hire in Hungary
Can I obtain car hire insurance through my credit card company?

If you own a credit card from a major bank then chances are you already have car hire insurance coverage. With that said, every card policy is different, and we encourage you to check the specifics of your policy. If you aren't sure or have questions, call us. We'll be happy to discuss the particulars of your policy and car hire.

Can I book a one-way car hire in Hungary?

Great rates on one way car hire are available in most locations. Use our booking engine to request a free quote on your one-way car hire in Hungary. Check multiple drop-off locations to find the best rate for your itinerary.

Could I hire a car without a credit card in Hungary?

A credit card is required for most car hire bookings in Hungary, but Auto Europe can help you locate an agency which will accept debit cards if one exists in the area you're traveling to. Contact our auto hire specialists for more information.
---
Driving in Hungary
Drive through Hungary's magnificent capital city, Budapest or pick-up a car hire the Budapest Ferenc Liszt Airport experience the amazing architecture it has to offer. Travel along the banks of Danube in the city and be sure to keep an eye out for the parliament house on the west side of the river. If you travel along the east bank, you will have stunning views of Castle Hill, a restored area that showcases its historical architecture.
Amazing views of the entire city can be seen from the lookout on Gellerthegy, the large hill in Buda that is close to the Erzsebet Bridge. Statue Park isn't far from the city centre and is filled with history of 20th century Hungary. You can see artworks from communist times and brush up on your history from this period.
If you are visiting in the summer drive southwest from Budapest and visit Lake Balaton, the largest lake in Central Europe. This is a population destination for both locals and visitors and you can participate in many water sports including fishing, canoeing and wind sailing.
Hungary Essentials
In line with continental Europe, traffic in Hungary flows on the right side of the road and vehicles pass only on the left. Speed limits in Hungary range from 50km per hour in the city to 130km per hour on highways.
Standard Inclusions
In Hungary, Collision Damage Waiver (CDW) and Theft Protection (TP) are included in our Auto Europe rates. The CDW and TP reduce the excess to a capped amount. Along with other inclusions, Fire insurance may also be included in your car hire. Excess Insurance can be purchased from Auto Europe when you make your booking. The insurance refunds your excess costs up to $5000 should any damage occur to the vehicles during the duration of your car hire.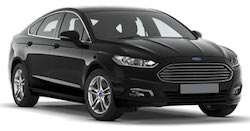 Licence Requirements
It is a requirement that visiting motorists carry their valid New Zealand driving licence in addition to a valid International Driving Permit which must be obtained before leaving New Zealand. To be eligible to hire a car in Hungary you must be aged 19 or over, however, a young driver's fee may apply to those under the age of 25. All drivers, however, must have held a full licence for a minimum of one year. Some suppliers may also have a maximum age limit of 75 years.
Tolls and Freeways
All motorways in Hungary are toll roads that are administered by the National Highway Authority. Toll roads are monitored electronically and paid using the e-Vignette. Be sure to check that the supplier has provided you with an e-Vignette with their car, otherwise you can purchase your own at the petrol station and register them. This is the only way to pay your tolls in Hungary.
Fleet Guide
Details of different car categories, manufacturers and models can be seen in the Hungry Fleet Guide. Please be aware that not all cars are available from all supplier locations, and that the exact model or make cannot be guaranteed.
Border Crossings
Most cars can be driven into Western Europe without restriction. Suppliers often allow cars that have been picked up in Hungary to be driven into other countries in Central Europe. Driving into Eastern Europe, however, is restricted and each supplier has a different policy so be sure to check this at the time of collection. Fees and charges may apply including cross-border fees which are usually paid locally or increased insurance costs for travel into different countries.
Useful Distances
Budapest to Budapest Airport (25km approx. 30min)
Budapest to Debrecen (230km approx.2hr 15min)
Budapest to Lake Balaton (135km approx. 1hr 30min)
Budapest to Vienna (Austria) (245km approx. 2hr 30min)
Car Hire in Hungary with Auto Europe
Book your car hire in Hungary with Auto Europe over our safe, reliable and secure online booking system. Our exceptional customer service and Beat Rate offer helps assure the best savings and quality of service on your car hire. For more information, read our Car Rental FAQ page, read our Terms and Conditions, or Contact Us.
---
Additional Transportation Services in Hungary
Allow Auto Europe to provide you with the ideal mode of transportation for your travel in Hungary. While we are known for excellent rates on traditional car hires, we additionally offer travel options such as luxury, motorhome, van hires and more. Whether you are planning on a lengthy road-trip or are simply in need of alternate transportation during your time in town, use our booking engine to compare rates and save on your ideal vehicle hire with Auto Europe today!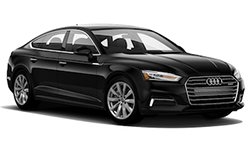 Luxury Car Hire Hungary
- Those looking for a stylish, comfortable and premium travel experience in Hungary should look no further than a luxury car hire. With available models such as Mercedes, Audi, Porsche, Maserati and more, you can compare rates with ease and choose the ideal vehicle for your plans. Continue planning your trip to Country today and learn more about our luxury hire rates.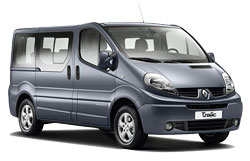 Van Hire Hungary
- Don't let a large travel party or heavy luggage slow down your travel plans. Auto Europe offers fantastic rates on small, medium and large van hires well-equipped to accommodate nearly any travel party. Compare our rates, different capacities, detailed specs and more to find the ideal van hire for your travel.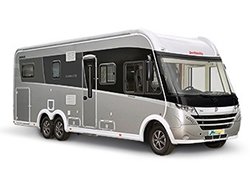 Hungary Motorhome Hire
- For an unforgettable travel experience, consider a motorhome or RV hire in Hungary. In a motorhome, travellers can venture off the beaten path and become truly immersed in everything Hungary has to offer. Learn more about popular locations to pitch and compare our rates on motorhome hires.