Car Rental Iceland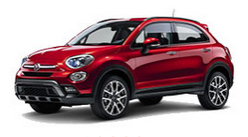 Book a car hire in Iceland with Auto Europe and save! Compare car hire prices, vehicles and suppliers to find a car that suits your holiday needs. Pick-up from top locations such as the Keflavik Airport or Reykjavik Airport and secure a deal online with Auto Europe today and save.
Popular Transportation Terminals with Car Hire Services in Iceland
By partnering with award winning car hire suppliers, Auto Europe ensures that our customers not only experience easy car hires, but also allows our customers to hire a car from any major transportation hub within Iceland. Reserve your car today by simply utilizing the booking engine at the top of the page.
Book With the Top Car Hire Suppliers in Iceland
When booking a car hire with Auto Europe, our clients have the confidence and peace of mind of knowing that we only work with the top car hire suppliers in Iceland. We have established unique relationships with trusted suppliers, such as Avis and Budget, during our 60 years of industry experience and offer options from traditional car hires to luxury hires and passenger vans. Compare rates from our top suppliers and allow Auto Europe to be there for you every step of the way.
| | | | |
| --- | --- | --- | --- |
| | | | |
---
Common Queries About Hiring in Iceland
Can I hire a car with a debit card in Iceland?
While credit cards are required for most car hires in Iceland, a handful of local companies will allow you to book with a debit card. This can be confusing to most travellers, so to help avoid confusion and guarantee you'll be allowed to pick-up your auto hire vehicle, call Auto Europe today.
Can I use third party insurance for my car hire in Iceland?
Major credit card companies like Visa, MasterCard, Discover, AMEX and others do offer car hire insurance plans that vary by card and provider. Compare plans to find out what coverage is available through your credit card.
Can I book a one-way car hire in Iceland?
Great rates on one-way car hires are available in most locations. Use our booking engine to request a free quote on your one-way car hire in Iceland. Check multiple drop-off locations to find the best rate for your itinerary.
---
Driving in Iceland
Iceland is located in the North Atlantic Ocean between Europe and North America and is best experienced on a self-drive holiday from Auto Europe. This beautiful country offers stunning landscapes and is known for its picturesque scenery and adventure.
The country's geographical location means that the sunlight varies drastically from season to season and month to month. For travellers who want to experience equal hours of daylight and darkness the best months to travel to Iceland would be March and September.
Travel on Iceland's famous Highway 1, also known as Ring Road. This is the most travelled on road in Iceland and if you drive the full circle this journey alone will take you up to two weeks. This drive will take you along the coastline and provide beautiful views of the ocean on one side and mountains and glaciers on the other.
Drive to any of the famous national parks in Iceland including the Þingvellir National Park, the original site of the longest running parliament in the world to the Vatnajökull National Park, Iceland's newest national park home to Iceland's highest mountain and largest glacier.
Be sure to try a traditional Icelandic dish such as dried fish with butter, smoked lamb or singed sheep's head when travelling through Iceland. This wonderful country has so much to offer to book a car hire online with Auto Europe today.
Country Essentials
The speed limit in Iceland ranges from 50km per hour in the city to around 90km per hour on the highways and freeways.
Traffic travels on the right side of the road and you should be on the lookout for domestic animals as they have right of way if you cross paths.
Parking in Iceland and particularly around Reykjavik is regulated by metres that often have a two-hour parking limit. Petrol stations in Reykjavik are usually open from 7:30 am to 8:00 pm, however, some are open until 11 pm.
There are two main road signs that drivers should familiarise themselves with when in Iceland. These include the "Malbik Endar" sign which means the road ahead will change from paved to gravel and the driver should approach with caution and slow down. The second sign is the "Einbreið Brú" which means that a one-lane bridge is ahead. Drivers should slow down when approaching the bridge and if there is another driver on the bridge then that driver has right of way.
Standard Inclusions
Auto Europe includes the Collision Damage Waiver (CDW) and Theft Protection in Iceland's auto hire prices. The CDW and Theft Protection reduce the liability and excess of the driver to a capped amount. Fire insurance is also included in the price of your car hire.
Auto Europe offers the option to purchase Excess Refund Insurance when you make your booking. If any damage occurs to your vehicle hire during the time it is in your possession, you can be refunded up to $5,000.
Licence Requirements
In Iceland, drivers must be aged 20 years or over to hire a car, however, drivers under the age of 25 may incur a young drivers fee from some suppliers. It is required that drivers have held their licence for a year. It is required that drivers carry their New Zealand drivers licence with them at all times and an international drivers permit may also be required. It is the law in Iceland that cars must have their headlights on at all times.
Tolls and Freeways
There is only one toll road in Iceland which is the Hvalfjudor Tunnel. If you use this tunnel be prepared to pay a toll of approximately ISK 1,000 which is around NZ $8.
Border Crossings
Travel outside of Iceland in your car hire is not permitted. Domestic and one-way hires are available with some suppliers however minimal hire durations and fees may apply.
Useful Distances
Hafnarfjordur to Reykjavik (10.km approx.12min)
Reykjavik to Akranes (50km approx. 50mins)
Vogar to Akranes (415km approx. 5hr)
Reykjavik to Kjosarherppur (15km approx. 15min)
Car Hire in Iceland with Auto Europe
Book your car hire in Iceland with Auto Europe over our safe, reliable and secure online booking system. Our exceptional customer service and Beat Rate service help assure the fantastic savings and quality of service on your car hire. For more information, read our Car Rental FAQ page, read our Terms and Conditions, or Contact Us.
---
Additional Transportation Services in Iceland
Auto Europe is proud to offer our clients fantastic, competitive rates on traditional car hires. To provide our clients with even more value, we additionally offer great rates on unique vehicle hires such as luxury, motorhomes, vans and more. So, no matter what you and your travel party are in need of, Auto Europe has a mode of transportation that can make your travel dreams a reality. Compare rates in our booking engine and take the next step in planning your holiday.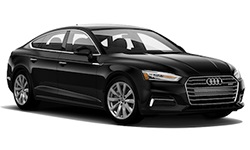 Luxury Car Hire Iceland
- With a luxury car hire, travellers can make the most of their time in Iceland. When behind the wheel of luxury models such as Mercedes, Audi, Porsche, Maserati, and more, you can have a premium car hire experience you will never forget. Compare rates and find your ideal vehicle today!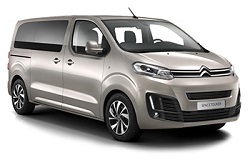 Van Hire Iceland
- When the capacity of a traditional car hire simply isn't enough, look no further than a van hire with Auto Europe. We offer small, medium and large vans that are ready to accommodate anything from large travel parties to heavy luggage, so you can travel comfortably and conveniently. Use our booking engine to compare rates on van hires in Iceland.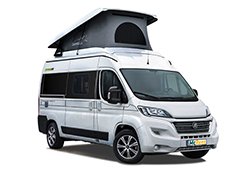 Iceland Motorhome Hire
- With a motorhome hire, unmatched levels of exploration in Iceland are at your fingertips. This increasingly popular mode of transportation allows travellers to experience Iceland in an unforgettable way with numerous locations safely pitch and immerse yourself in. When you pick-up an RV in Iceland, you can explore the city and beyond to make the most of your time in the region.