Car Rental Netherlands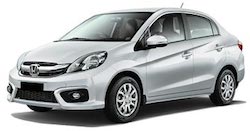 Hire a car in the Netherlands with Auto Europe and save! We've got an extensive fleet of car hires in the Netherlands and compare rates for multiple suppliers and car classes all in one place. At Auto Europe we have your transportation needs covered. Whether you want a luxury car or van hire or if you're looking to buy car hire insurance at a discounted rate, Auto Europe is here for you. We offer great rates on a range of car hires in the Netherlands and with our easy to use online booking system you can lock in a bargain today. Don't miss out.
Popular Transportation Terminals with Car Hire Services in the Netherlands
Auto Europe partners with industry leading suppliers to ensure customers have the ability to hire a car from any major transportation terminal in the Netherlands. Reserve your car today by utilizing the booking tool at the top of the page and experience the freedom of driving throughout the countryside or city during your trip.
Book with the Top Car Hire Suppliers in the Netherlands
Auto Europe works with the top car hire suppliers who do business in the Netherlands in order to provide a experience for our customers. We have been working with the top, trusted suppliers in the industry, including Europcar, Hertz, Thrifty and Alamo, for over 60 years and our unique relationships with these suppliers allow us to provide our clients with fantastic rates. Compare rates between suppliers using our booking engine above, find the ideal car hire for your travel plans and see why you should book with Auto Europe. Also be sure to view our driving information page for Dutch car rentals!
---
Frequently Asked Questions about Car Hires in the Netherlands
Can I hire a car without a credit card in the Netherlands?
Drivers without a credit card can still hire a car in the Netherlands. Auto Europe works with suppliers who allow alternative payment methods, such as debit card payment, and our reservation specialists are available to help our clients book their car hire in the Netherlands at 0800-855-052.
Can I use my licence to drive in the Netherlands?
In most countries, you can drive your car hire with only you domestic driver's licence. While an international driver's permit (IDP) is not necessarily required, Auto Europe still recommends an IDP as there is a chance that local police officers will issue a ticket to international drivers without an IDP.
Can you guarantee a car hire in the Netherlands with automatic transmission?
In the Netherlands, you can guarantee a car hire with automatic transmission from the majority of car hire suppliers. Additionally, we encourage you to contact us for assistance if you do not see the automatic transmission option in our booking engine at the top of the page.
---
Driving in the Netherlands
When you think of the Netherlands thoughts of cheese, windmills, painters and those cute wooden shoes may come to mind. It is a small but intriguing country and the perfect country to discover in a car hire. Explore the very flat countryside or get lost in one of the many colourful tulip fields. Amsterdam is a picturesque and lively city, full of old European charm, a bustling night-life and its many canals which criss-cross the city. Whether you want to party, relax or soak in some culture and history, this city offers plenty for everyone.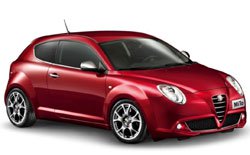 Home to the Queen of Holland, and the site of many important buildings and courthouses, The Hague is equally popular with locals as well as foreigners, as a place to explore well preserved medieval buildings and soak up a culture of art and history. Many squares dot the city and are home to restaurants and clubs, a perfect mix of history and nightlife. The city of Rotterdam is built around the largest harbour in the world and has grown to a multicultural city and a centre for industry, trade, design and architecture.
Country Essentials
In the Netherlands, cars travel on the right side of the road and overtake on the left. Speed limits vary from 50km per hour in the city to 130km per hour on freeways and motorways. Children aged 12 and under must have a suitable restraint system if they are travelling in the front seat. Child seats are also mandatory for children weighing up to 19 kilos and those below 1.35m in height. For additional information on driving in the Netherlands, we encourage our clients to refer to our specialised Netherlands Driving Information page.
Standard Inclusions
In the Netherlands Collision Damage Waiver (CDW) and Theft Protection are included in our rates. The CDW and Theft Protection reduce the liability of the driver to a capped amount. Fire insurance is also included in your car hire. Super CDW is usually offered locally to reduce the deductible of your auto hire to as low as zero. Please contact Auto Europe for further information on this. Excess Refund Insurance can be purchased from Auto Europe when you make your booking. This insurance refunds your excess costs up to $5000 should any damage occur to the vehicles during the duration of your car hire.
Licence Requirements
It is a requirement that people hiring vehicles in the Netherlands are aged 21 and over and must have held their driver's licence for a minimum of one year. A young driver surcharge may apply to those ages 25 and younger. Some suppliers may also have a maximum age limit, so this must be checked at the time of booking.
Tolls and Freeways
There are two tunnel toll roads in the Netherlands. These include the Killtunnel and the Westerscheldetunnel. A toll must also be paid if you use the 'Tolbrug' (Toll Bridge), located in Nieuwerbrug in the province of South Holland.
Fleet Guide
Take a look at the different car categories that Auto Europe has to offer in the Netherlands. Our fleet guide has information on the different manufacturers, models and luggage sises of different cars. Please be aware that not all cars are available from all supplier locations, and that the exact model or make cannot be guaranteed.
Border Crossings
If you plan on visiting more of Europe than simply the Netherlands, further restrictions apply. Upon booking, you will need to inform us of the countries you intend to visit. You must also inform the local supplier when you pick-up your car hire. As a general rule, travel across borders is permitted between west and central European nations however each provider has slightly different rules. Be sure to plan your driving route in advance to check if you will leave the Netherlands. Even crossing the border for a short on route to another Dutch city could cause problems. Fees may also be payable to the supplier, the main reason for this is to cover the insurance based on the safety of the area you are travelling to, and locally at border crossings.
Useful Distances
Amsterdam to The Hague (65km approx. 50 mins)
Amsterdam to Rotterdam (80km approx. 1hr)
Amsterdam to Brussels, Belgium (200km approx.2hr20min)
Amsterdam to Dusseldorf, Germany (225km approx.2hr30min)
Car Hire in the Netherlands with Auto Europe
Book your car hire in the Netherlands with Auto Europe over our safe, reliable and secure online booking system. Our exceptional customer service and Beat Rate Guarantee assure the best savings and quality of service on your car hire. For more information, read our Car Rental FAQ page, read our Terms and Conditions, or Contact Us.
---
Netherlands Driving Inspiration
To make your Netherlands self-drive adventure that little bit easier we have a range of resources to assist! You can download Auto Europe's Netherlands Travel & Driving Guide for free which provide useful information and touring ideas to create your own holiday itinerary or for the latest and greatest in Netherlands events and itineraries check out our blog.
---
Additional Transportation Services in the Netherlands
Regardless of where you plans in the Netherlands take you, Auto Europe has the ideal mode of transportation for all travellers. With the affordable and industry competitive rates, we take pride in providing our clients with this exceptional value. While we are known for our unmatched rates on traditional car hires, we additional offers rates on luxury, motorhome, van hires and more - so, our clients can ensure that they have the ideal vehicle for their travel plans. Compare rates in our booking engine and save today!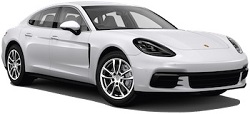 Luxury Car Hire Netherlands
- Seeking a premium travel experience during your time in the Netherlands? Consider a luxury car hire with Auto Europe for stylish and comfortable vehicles from manufacturers such as Mercedes, Audi, Porsche, Maserati, and more. Compare rates and find the ideal vehicle for your travel plans in the Netherlands!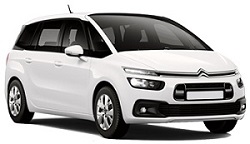 Van Hire Netherlands
- If a traditional car hire doesn't have enough space for your travel party, consider Auto Europe's fantastic rates on van hires. We offer small, medium and large vans, so whether you are enjoying the Netherlands in a large group or need to transport sizable luggage - Auto Europe has you covered. In our booking engine, compare rates, capacity, detailed specs and more.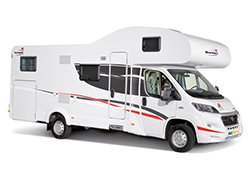 Netherlands Motorhome Hire
- Offering a unique way to explore and experience the Netherlands, motorhome hires are on the rise. While behind the wheel of an RV, your travel options have no boundaries. With safe and accommodating locations to pitch throughout the region, you can make the most of your time when travelling in the Netherlands and beyond.