Car Rental Luxembourg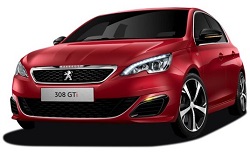 Book your car hire in Luxembourg online today with Auto Europe and enjoy an unforgettable holiday in the heart of Europe. We offer a wide range of vehicles and a large variety of locations: book online today with the worldwide car hire specialist and save on your next holiday in Luxembourg!
Book With the Top Car Hire Suppliers in Luxembourg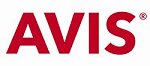 Auto Europe has established unique relationships with the top, trusted suppliers in the industry, allowing us to offer our clients fantastic rates on car hires. We work with trusted suppliers such as Avis at our convenient locations across Luxembourg. With diverse travel options such as luxury hires and passenger vans, Auto Europe has the vehicle that will fit your travel plans. Compare rates from our top car hire suppliers in Luxembourg and book with confidence knowing that Auto Europe will be there every step of the way.
---
Frequently Asked Questions About Car Hires in Luxembourg
Can I hire a car in Luxembourg if I am under 25?
Yes, hiring a car in Luxembourg when between the ages of 21-25 is possible and relatively simple. Anyone in this age group should be aware that they may have an additional charge from their car hire supplier known as a "young driver surcharge," however, this charge will vary.
Do I need an international driver's permit (IDP) to drive in Luxembourg?
Drivers in Luxembourg are not required to have an international driver's permit (IDP) in addition to their domestic driver's licence. For additional information on IDPs and how to acquire one, contact Auto Europe at 0800-855-052.
How much does it cost to hire a car in Luxembourg?
Car hire rates are constantly changing depending on the time of year and popularity of your destination. While this can make finding an excellent rate on car hires difficult, Auto Europe is still able to offer the excellent rates in the industry. To ensure our clients have attractive rates from our top suppliers, we offer a price match guarantee - so, if the rate of your car hire lowers before you pick-up, we will match and honour this lower rate.
---
Driving in Luxembourg
Surrounded by Germany, Belgium and France, the Grand Duchy of Luxembourg is the perfect place to start your driving holiday in Europe. This charming country offers endless options of leisure: discover the amazing contemporary architecture, explore the enchanted castles, enjoy the common Luxembourg cuisine or discover the wonderful countryside filled with enchanting landscapes.
Explore all the hidden treasures of this tiny country and visit the most important attractions at your own pace with the freedom of your car hire. Spend a few days in Luxembourg City, drive through The Moselle region tasting the finest local wines, enjoy an unspoiled nature area in the lovely region of Mullerthal or discover the amazing region of The Ardennes and its breathtaking landscapes.
Whilst travelling through Luxembourg, visit small cities and magical towns to feel the medieval environment of the well-preserved architecture. With more than 80 amazing castles, Luxembourg has one of the highest concentrations of castles in Europe, so be sure you visit some of the famous ones like Vianden Castle or Clervaux Castle. For the nature lovers, this country offers endless natural parks, scenic landscapes and many options for outdoor activities like hiking, horse riding or mountain biking. After visiting Luxembourg, you have the opportunity to drive to and explore Germany, Belgium or France.
Country Essentials
Traffic in Luxembourg flows on the right-hand side, and vehicles pass only on the left-hand side of the road like that of many other countries in Europe. Speed limits in Luxembourg range from 50km per hour in the city to 120km per hour on highways. It is compulsory for everyone in the car to wear a seatbelt. Children aged 4 and under must be sitting in a child's seat. Children under the age of 12 are only permitted to sit in the front if they are in an appropriate child seat.
Standard Inclusions
Auto Europe includes the Collision Damage Waiver (CDW) and Theft Protection in the Luxembourg car hire prices. The CDW and theft protection reduce the liability and excess of the driver to a capped amount. Fire insurance is also included in the price of your car hire. Excess Refund Insurance can be purchased from Auto Europe when you make your booking. This insurance refunds your excess costs up to $5000 should any damage occur to the vehicles during the duration of your auto hire.
Licence Requirements
To be eligible to hire a car in Luxembourg you must be aged 23, however, the age may vary by car category. You must also have held your driver's licence for a minimum of one year. Drivers under the age of 25 may incur a young driver's fee and some suppliers also have a maximum age limit.
Tolls and Freeways
There are currently no toll roads in Luxembourg.
Fleet Guide
You can find details of different manufacturers, models and luggage sizes between car category types in Luxembourg in our fleet guide. Please be aware that not all cars are available from all supplier locations, and that the exact model or make cannot be guaranteed.
Border Crossings
Most car categories can be driven anywhere in Western Europe without restriction but certain suppliers require this to be pre-approved. Please advise Auto Europe where you plan to travel so restrictions can be checked and requested by the supplier. There are restrictions on luxury car categories on travelling into certain countries due to insurance regulations. Please ensure that your intended itinerary will be possible with the car you plan to hire. Cars are not allowed into Eastern Europe. There may be fees for one-way hires and this is not available for all vehicles.
Useful Distances
Luxembourg City to Luxembourg Airport (35km approx. 35min)
Luxembourg to Germany (445km approx. 5hr)
Luxembourg to Belgium (175km approx.2hr)
Luxembourg to France (680km approx.6hr45min)
Car Hire in Luxembourg with Auto Europe
Book your car hire in Luxembourg with Auto Europe over our safe, reliable and secure online booking system. Our exceptional customer service and Beat Rate Guarantee assure the best savings and quality of service on your car hire. For more information, read our Car Rental FAQ page, read our Terms and Conditions, or Contact Us.
---
Additional Transportation Services in Luxembourg
In addition to offering industry competitive rates on traditional car hires, we also offer numerous alternative transportation services to provide our clients with even more value. With options such as luxury, motorhome, van hires and more, Auto Europe has the ideal vehicle to accommodate almost any travel plan. From coastal road-trips to camping out in the mountains, use our booking engine at the top of the page to compare rates and start the next step of planning your trip.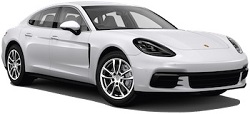 Luxury Car Hire Luxembourg
- Make your trip to Luxembourg a memorable one and travel behind the wheel of a luxury car hire. Compare rates on models from Mercedes, Audi, Porsche, Maserati, and more, to find the ideal vehicle for your trip. Start comparing rates and make your dream trip in Luxembourg a reality!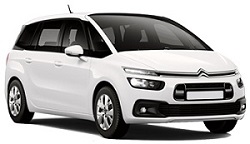 Van Hire Luxembourg
- Travelling with a large party or transporting large/heavy luggage? Don't fret! Auto Europe offers competitive rates on small, medium and large van hires able to accommodate your needs during your time in Luxembourg. Use our booking engine to compare rates, capacity, detailed specs and more.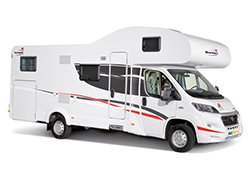 Luxembourg Motorhome Hire
- A motorhome or RV hire allows travellers to explore Luxembourg on their terms. Explore the roads your way and pitch at one of the many safe and accommodating locations throughout the nation. Your travel dreams have no limits behind the wheel of a motorhome hire. Compare rates and see for yourself why RV hires in Luxembourg are on the rise!