Car Rental Switzerland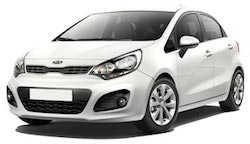 Beautiful Switzerland beckons with its breathtaking views of the Alps and the charming villages that dot the countryside side. A perfect destination to explore by car hire, book yours today with Auto Europe to save on your transportation costs in Switzerland. Book your next car hire with Auto Europe by using our easy online booking engine and discover how much you can save on your next Swiss car hire today!
Popular Transportation Terminals with Car Hire Services in Switzerland
Auto Europe partners with industry leading suppliers to ensure customers have the ability to hire a car from any major transportation terminal in Switzerland. Reserve your car today by utilizing the booking tool at the top of the page and experience the freedom of driving throughout the Swiss countryside during your trip.
Book with the Top Car Hire Suppliers in Switzerland
Auto Europe works with the top car hire suppliers who do business in Switzerland in order to provide a great experience for our customers. We have been working with the top, trusted suppliers in the industry, including Avis, Europcar, Hertz and Budget, for over 60 years and our unique relationships with these suppliers allow us to provide our clients with fantastic rates. Compare rates between suppliers using our booking engine above, find the ideal car hire for your travel plans and see why you should book with Auto Europe.
---
Frequently Asked Questions about Car Hires in Switzerland
Can I hire a car in Switzerland if I am under 25?
Yes, hiring a car in Switzerland when between the ages of 21-25 is possible and relatively simple. Anyone in this age group should be aware that they may have an additional charge from their car hire supplier known as a "young driver surcharge," however, this charge will vary.
Can I use third party insurance from my car hire in Switzerland?
Third party insurance can be used for car hires in Switzerland and insurance plans are typically offered by credit card companies such as Visa, MasterCard, Discover and AMEX. Compare plans from your credit card provider and find out the best coverage plan available for you.
Can I drive my car hire into other countries?
Driving throughout Western Europe typically has few restrictions for most car hires. However, premium car hires, such as luxury hires, may be subject to travel restrictions - though, this depends on the supplier and your travel plans.
---
Driving in Switzerland
Switzerland is a land of great culture and geographical wealth. Switzerland has four official languages and an astounding amount of chocolate, but there is more to Switzerland than just chocolate. Enjoy downhill skiing on the Alps or a relaxing tour of the unique Swiss vineyards on Lake Geneva. More adventurous travellers can indulge with a trip on a paraglider taxi.
There are twelve regions, or cantons, in Switzerland each home to their own unique food and culture. Sample cheese fondue in Baden after a day on the slopes, or enjoy a steaming bowl of pasta with prosciutto and lardo after the Rabadan carnival. Soak up the atmosphere in a French bistro in Geneva. You will have the opportunity to indulge in a veritable smorgasbord of cuisine that mixes regional dishes with each other to create the perfect meal out.
Switzerland is full of both adventure and relaxation, regardless of the season of the year. Full of the most exquisite European hiking trails, taking a car hire to the mountains is a perfect option. Take a hot air balloon ride through the Alps on a crisp autumn afternoon, or be pampered in a legendary Swiss spa. Many lakes dot Switzerland making it a perfect opportunity for a leisurely sail. With so much to experience in Switzerland, a car hire will give you the freedom to explore and take in the sights at your own pace. Use your car hire in Switzerland to travel through the different linguistic regions of the country and immerse yourself in the distinct cultures while you sample the traditional fare.
Country Essentials
In Switzerland, traffic flows on the right-hand side of the road.
Geneva is on the border with France, so if you are driving around the city make sure that you have all the necessary documents and equipment to comply with French road rules also.
Standard Inclusions
Collision Damage Waiver (CDW) and Theft Protection are included in Auto Europe's rates in Switzerland. The CDW and theft protection reduces the deductible (responsibility of the client) to a capped amount. Fire insurance is also included in your car hire. Super CDW is usually offered locally to reduce the deductible of your vehicle hire to as low as zero.
Excess Refund Insurance can be purchased from Auto Europe when you make your booking. This insurance refunds your excess costs up to $5000 should any damage occur to the vehicles during the duration of your car hire.
Licence Requirements
When driving in Switzerland you must carry your valid New Zealand driving licence in addition to an International Driving Permit. This permit must be sourced before leaving New Zealand. The minimum age to hire a car in Switzerland is 18 years, though some suppliers may charge a fee for young drivers (25 and under) and you must have held a full licence for a minimum of one year. Some suppliers may have a maximum age limit of 75 years.
Tolls and Freeways
When you are driving on highways in Switzerland you require a vignette (toll sticker). Cars collected in Switzerland will include this sticker but if you collect your car outside of Switzerland and intend to travel into Switzerland you will need to purchase a vignette.
Fleet Guide
You can find details of great cars available for hire, the luggage space and different car categories in Switzerland by checking out our fleet guide. Please note that not all cars are available at all locations and we can't guarantee a specific make or model.
Border Crossings
When you collect a car booked through Auto Europe travel is permitted in to most Western European nations, all though some restrictions apply on travel in to Italy for some car categories. For travel east, it is necessary to confirm with Auto Europe which countries are permitted to travel in to. Cross-border fees may apply and increased insurance costs may be required locally. Ensure that your itinerary is permitted before you travel.
Useful Distances
Zurich to Zurich Airport(15km approx. 25min)
Zurich to Geneva(290km approx. 3hr)
Zurich to Basel(95km approx. 1hr 30min)
Zurich to Baden(25km approx. 40min)
Car Hire in Switzerland with Auto Europe
Book your car hire in Switzerland with Auto Europe over our safe, reliable and secure online booking system. Our exceptional customer service and Beat Rate Guarantee assure the best savings and quality of service on your car hire. For more information, read our Car Rental FAQ page, read our Terms and Conditions, or Contact Us.
---
Additional Transportation Services in Switzerland
In addition to offering industry competitive rates on traditional car hires, we also offer numerous alternative transportation services to provide our clients with even more value. With options such as luxury, motorhome, van hires and more, Auto Europe has the ideal vehicle to accommodate almost any travel plan. From coastal road-trips to camping out in the mountains, use our booking engine at the top of the page to compare rates and start the next step of planning your trip.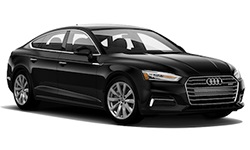 Luxury Car Hire Switzerland
- Make your trip to Switzerland a memorable one and travel behind the wheel of a luxury car hire. Compare rates on models from Mercedes, Audi, Porsche, Maserati, and more, to find the ideal vehicle for your trip. Start comparing rates and make your dream trip in Switzerland a reality!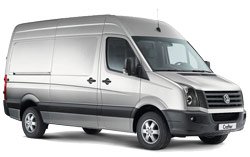 Van Hire Switzerland
- Travelling with a large party or transporting large/heavy luggage? Don't fret! Auto Europe offers competitive rates on small, medium and large van hires able to accommodate your needs during your time in Switzerland. Use our booking engine to compare rates, capacity, detailed specs and more.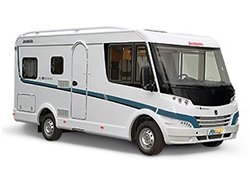 Switzerland Motorhome Hire
- A motorhome or RV hire allows travellers to explore Switzerland on their terms. Explore the roads your way and pitch at one of the many safe and accommodating locations throughout the nation. Your travel dreams have no limits behind the wheel of a motorhome hire. Compare rates and see for yourself why RV hires in Switzerland are on the rise!