Car Rental Basel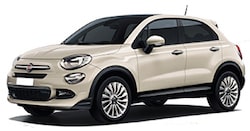 Discover the beautiful city of Basel in your car hire. Located in the heart of Europe, it lies where the borders of Switzerland, Germany and France meet. This charming city is famous for its fascinating medieval town centre, several world-class art museums and its famous vibrant culture.
Take your Basel holiday at your own pace and experience the freedom of a car hire. As public transport can be a hassle, hiring your own car is the perfect choice to get between destinations. Auto Europe offers several Basel car hire pick-up locations and a large car hire fleet for you to choose from. Auto Europe offers fantastic rates on car hire so you don't need to worry about finding another rate elsewhere.
Where to Pick-Up a Car Hire in Basel
Auto Europe offers pick-up and drop-off locations throughout Basel. We work with suppliers including Europcar, Hertz and Budget at our airport, city and rail locations. Find the ideal vehicle for your travel at one of these convenient locations by comparing rates in our booking engine and we encourage you to inquire about our fantastic rates on one-way car hires that allow you to pick-up in one location and drop-off in another location in Basel or throughout Switzerland.
Book with the Top Car Hire Suppliers in Basel
Auto Europe works with car hire suppliers who do business in Basel in order to provide a great experience for our customers. We have been working with trusted suppliers in the industry, including Europcar, Hertz and Budget for over 60 years and our unique relationships with these suppliers allow us to provide great rates for our clients. Compare rates between suppliers using our booking engine above, find the ideal car hire for your travel plans and see why you should book with Auto Europe.
---
Tour with a Car Hire in Basel
Drive your car hire out to popular Basel Zoo. This zoo is Switzerland's most popular attraction and is home to an assortment of animals such as rhinoceroses, cheetahs, zebras, lions, snow leopards, otters, elephants and meerkats. Take a stroll through the zoo and visit all the unique animals and stop for a bite to eat or a coffee at one of the many cafes and restaurants located in the large zoo.
Basel boasts itself as the art capital of Switzerland as it is home to over 40 museums. Most of these museums are close to each other so it's easy to make a day of visiting them. Be sure to visit Foundation Beyeler which is home to artworks created by Edger Degas, Claude Monet, Andy Warhol, Henri Matisse, Pablo Picasso and Vincent Van Gogh. Other fantastic museums and galleries include the Antikenmuseum Basel and Sammlung Ludwig, Galerie Beyeler and the Galerie Carzaniga.
Basel prides itself on its beautiful sites. Take a walk through the peaceful woods surrounding the city or during summer, take a dip in the clear waters of the Rhine River. Many parks are dotted around the city and there are nearby recreational areas in Baselland, in the Black Forest, and in Alsace.
Useful Driving Distances and Day Trip Ideas in Basel
---
Car Hire Options in Basel
At Auto Europe we partner with trusted local suppliers to give you access to discounted rates on the full inventory of cars to hire in Basel. If you filter your search in Auto Europe's booking engine by vehicle type, then you should be able to swiftly choose the ideal vehicle for your trip to Basel.
Economy Car Hires
If you are looking to save money, or don't expect to have any long drives in your Basel car hire, you may want an economy car. These gas-sipping cars are a joy to park and do not require much fuel.

Compact
When you require a bit more space, but you still want a low-cost, efficient sedan for your adventure in Basel, we think you should consider a Compact car hire. These vehicles will frequently offer 12-14 cubic feet of space for your luggage and bags.

Mid-Size Car Hires
The ideal car hire class for quite a few travelers visiting Basel, a mid-size sedan will provide 15-17 cubic feet of storage in its trunk and also provides plenty of seating. Many mid-size models will offer enough capacity for three to four medium-sized suitcases.

Full-Size Car Class
At 15 to 25 MPG, the fuel economy on a family size 4-door car isn't great, however if you want rear-seat leg room and sufficient trunk space for 4 rolling suitcases, then a large sedan may be perfect for your trip!

Luxury Car Hire Class
At Auto Europe, we specialize in upscale, luxury models for travelers accustomed to the best-of-the-best who wish to enhance their time in Basel. Auto Europe offers a great selection of luxury models including Porsche, Mercedes-Benz, Audi, and even brands like Aston Martin, you'll be excited about our impressive selection of luxury cars for hire.

SUV Cars
Ideal for traveling with a group of friends or family, these big safe vehicles will offer ample space for packing suitcases and travel bags, and are comfortable to drive.

Van Hire
Enjoy plenty of space to comfortably seat your entire family during your trip to Basel. With a comfortable minivan hire you are free to tour in style.
---
Book your Car Hire in Basel with Auto Europe
With Auto Europe, a car hire in Basel is both easy and affordable. You can pick-up your car hire from several Basel depots located in both airports and cities. Book your car hire in Basel with Auto Europe over our safe, reliable and secure online booking system. For more information, see our Car Hire FAQ page, check our Terms and Conditions, or Contact Us.