Car Rental Finland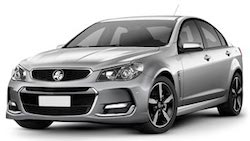 Booking your car hire in Finland is easy with Auto Europe. Let us search and compare major car hire suppliers to find you the most competitive price on a vehicle best suited to your European holiday needs. Booking is easy through our online booking engine, so book today!
Book With the Top Car Hire Suppliers in Finland
Auto Europe works with the top, trusted suppliers in the industry in order to provide our clients with a fantastic car hire experience. With over 60 years of experience in the car hire industry, we are able to offer our clients with great rates on car hire in Finland through our unique relationships with suppliers such as Avis, Europcar and Budget in our locations found in popular cities, including Helsinki. Whether you are in need of a traditional car hire, a luxury vehicle, or a passenger van, Auto Europe can help make your travel plans a reality with our low rates and high quality service. Compare prices from our top car hire suppliers in Finland and no matter who you choose, Auto Europe will be there every step of the way.
---
A Collection of Queries On the Subject of Finland Car Hires
Why book a car hire in Finland with Auto Europe?

Auto Europe works exclusively with pre-screened, top-rated and trusted local car hire companies. We verify that every car hire booked is reserved through a company that has a track-record of excellent customer service, and if you run into any issues during your trip, you can call our customer support team 24/7. We have been helping travellers arrange car hire in Finland for over 60 years, and we hope you'll put our experience to work for you to ensure you have a hassle-free car hire experience.

May I hire a vehicle in Finland if I am under 25?

If you are a driver who is between 21 and 25 years of age you can hire a vehicle within Finland, but you'll want to know that you will likely be responsible for a "young driver" fee or surcharge. This fee is often assessed to every car hire driver that is under the age of twenty five.

Is zero deductible car hire insurance available in Finland?

Auto Europe offers a range of affordable car hire insurance coverage options in Finland. Often the rate on zero deductible / excess coverage on your Finland car hire will be more affordable than insurance you would be offered locally at the car hire pick-up desk.
---
Driving in Finland
Famous for stunning wilderness, creative design and cutting edge technology, Finland is a popular destination for travellers in Europe. One of the largest countries in Europe by area with one of the smallest populations has resulted in vast expanses of untouched areas teeming with wildlife and ready for you to explore, so don't leave it to the Europeans to keep this country to themselves.
Finland has more museums per capita than any country in the world, with all manner of art, design and history devoted museums throughout many cities, so be sure to keep an eye out for those that interest you. Helsinki is the capital of Finland and the first port of call for most visitors. Packed with attractions, the city has something to offer every traveller.
Drive to the Senate Square in Helsinki, home to several famous sites. The Palace of the Senate is found here, as is the University of Helsinki, both featuring unique neo-classical design. Near the Senate Square, you can also visit Temppeliaukion, a famous church carved into rock, and also Helsinki Cathedral, an enormous building visible for many miles.
Head west from Helsinki along the famous Kings Road towards the city of Turku. Once the path was taken by kings and nobles travelling across the lands, Kings Road is an amazing drive and a must do for anyone lucky enough to be touring Finland with a car hire. Along the route, you will come across medieval churches, picturesque forests and hills and also historic mansions in which kings and nobles stayed in on their journeys. At Turku visit Turku Castle, built in the 13th century and also housing a Viking museum.
For a truly breathtaking experience, drive towards the north of the country, and visit Lemmenjoski National park, the largest in Finland. The park covers enormous areas and touring through it with a car hire you will get to see amazing hills and forests, and the local wildlife throughout the area.
Country Essentials
Like many other countries in Europe, vehicles travel on the right-hand side of the road in Finland with all overtaking done on the left. Speed limits in Finland range from 50km per hour in the city to 120km per hour on highways. All passengers travelling in the car must wear a seatbelt and child seats are mandatory for those aged 3 and under. Most major cities in Finland have metered parking areas. When there are no meters, pay-and-display parking vouchers must be displayed on the dashboard. These can be obtained from petrol stations.
Standard Inclusions
Auto Europe includes the Collision Damage Waiver (CDW) and theft protection in the Finland car hire total prices. The CDW and theft protection reduce the liability and excess of the driver to a capped amount. Fire insurance is also included in the price of your car hire. Auto Europe offers the option to purchase Excess Refund Insurance when you make your booking. If any damage occurs to your vehicle hire during the time it is in your possession, you can be refunded up to $5,000 on your return to Australia.
Licence Requirements
To hire a car in Finland the driver must be at least 19 years old and have held a licence for a minimum of 1 year. Drivers under the age of 25 may incur a young drivers surcharge.
Tolls and Freeways
There are no toll roads in Finland.
Border Crossings
Many suppliers have restrictions on travelling outside of Finland. Please ensure that your intended itinerary will be possible with the car you plan to hire. Generally, vehicles can only be driven into Sweden, Denmark and Norway, however, this must be pre-approved by the supplier. Domestic one-way hires are available and fess and minimum hire durations may apply. International one-ways are generally not permitted.
Useful Distances
Oulu to Rovaniemi (224km approx. 3hr)
Turku to Tampere (160km approx.2hr )
Lahti to Mikkeli (130km approx.1hr30min )
Car Hire in Finland with Auto Europe
Book your car hire in Finland with Auto Europe over our safe, reliable and secure online booking system. Our exceptional customer service and Beat Rate service help assure great rates and quality of service on your car hire. For more information, read our Car Rental FAQ page, read our Terms and Conditions, or Contact Us.
---
Additional Transportation Services in Finland
No matter what your travel plans are, Auto Europe can provide the ideal mode of transportation. We take pride in providing our customers with affordable, and competitive rates in the industry for their transportation needs. Use our booking engine at the top of the page to compare daily car hire rates with luxury, motorhome, van or any type of transportation to find the ideal option for you and your travel party.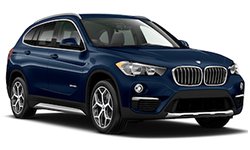 Luxury Car Hire Finland
- Take to the streets of Finland in style with a luxury car hire. Compare rates between Mercedes, Audi, Porsche, Maserati, and more to find the ideal vehicle for your trip to Finland Start comparing rates for your trip today!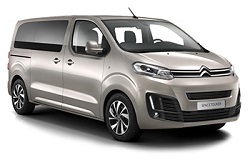 Van Hire Finland
- Customers travelling in large parties or transporting large/heavy luggage may find a van hire the ideal option for their time in Finland. Auto Europe has great rates on small, medium and large van hires in Finland. Find rates, capacity, detailed specs and more with Auto Europe.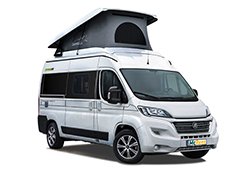 Finland Motorhome Hire
- A motorhome or RV hire unlocks a whole new level of opportunity and exploration for your trip to Finland. With many safe and accommodating locations to pitch and explore it is no surprise motorhome hires in Finland are on the rise!