Car Rental Helsinki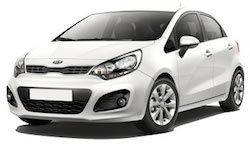 Located in the south of Finland along the shores of the Baltic Sea, Helsinki is a remarkable city, shaped by both Scandinavian and Russian influences. A city which features both old and new, Helsinki is a highly popular destination for all varieties of travelers. Here you will find historic architecture and great art collections alongside modern design and cutting-edge technology. Begin your visit is by going to the Helsinki City Museum, which is housed in a number of buildings around the city. The highlight is Sofiankatu, a small street which has been restored as it was in the 1930s, providing exquisite insight into Helsinki's past. Not far from here you can also visit the Ateneum Art Museum, the largest of its kind in Finland. A short drove west of here is one of the city's most famous attractions, Temppeliaukion Kirkko, the Church in the Rock. Built in the 1960's, the huge church is carved out of solid rock and truly is a spectacular site. To relax, go to a Finnish sauna for an authentic local pastime.
Spend a day in Suomenlinna, and is an island just to the south of the city. Once a mighty fortress, the island has been preserved in remarkable condition and features fortifications, catacombs and cannons. Just 60km from Helsinki you can visit Porvoo, Finland's second oldest town. This winsome village filled with old wooden houses offers a wonderful glimpse into Finnish country life. From Helsinki, you can drive to Tampere, the second largest city in Finland and birthplace of Finnish industry. Tampere is home to one of the last Lenin museums in the world as well as a number of fascinating museums and historic factories.
Where to Pick-Up a Car Hire in Helsinki
Auto Europe offers pick-up and drop-off locations throughout Helsinki. We work with suppliers including Avis, Europcar, Hertz and Budget at our airport, city and downtown locations. Find the ideal vehicle for your travel at one of these convenient locations by comparing rates in our booking engine and we encourage you to inquire about our fantastic rates on one-way car hires that allow you to pick-up in one location and drop-off in another location in Helsinki or throughout Finland.
Book with Trusted Car Hire Suppliers in Helsinki
Auto Europe works with car hire suppliers who do business in Helsinki in order to provide a great experience for our customers. We have been working with trusted suppliers in the industry, including Avis, Europcar, Hertz and Budget, for over 60 years and our unique relationships with these suppliers allows us to provide great rates for our clients. Compare rates between suppliers using our booking engine above, find the ideal car hire for your travel plans and see why you should book with Auto Europe.
---
Parking and Tolls in Helsinki
On-street parking is available in the centre of Helsinki, though rates may change depending on zone. The average cost per hour is between €1.00-4.00. Off-street parking is also available parking garages, with rates generally between €3.00-6.00 per hour. Helsinki also offers a number of a free Park and Ride options at many bus stops and metro stations on the outskirts of the city.
There are no toll roads in Finland.
Useful Driving Distances and Day Trip Ideas in Helsinki
Helsinki to Vantaa Airport (20km approx. 25min)
Helsinki to Porvoo (60km approx. 45mins)
Helsinki to Tampere (178km approx. 2hr)
---
Common Conerns About Hiring in Helsinki
What age do you need to be in order to hire a vehicle in Helsinki?
To legally hire an automobile in Helsinki, all drivers must be over the age of 20.
Can I use third party insurance for my car hire in Helsinki?
If you have a Visa or another major credit card then you likely have some level of car hire insurance provided by your card. With that said, every card's plan is different, and we've seen limitations and exclusions from these plans leave clients in a tough spot. Check the specifics of your plan, and speak with an Auto Europe car hire specialist if you have any questions.
Can I pick-up my Helsinki car hire in one city and return it in another?
Great rates on one way car hire are available in most locations. Use our booking engine to request a free quote on your one way car hire in Helsinki. Check multiple drop-off locations to find the best rate for your itinerary.
---
Book your Car Hire in Helsinki with Auto Europe
Compare and save on your next car hire to Helsinki. With over 60 years of car hire expertise, you will always find great deals when you hire with Auto Europe. Book your car hire in Helsinki over our safe, reliable and secure online booking system. For more information, see our
Car Hire FAQ
page, check our Terms and Conditions, or
Contact Us
.