Car Rental Sweden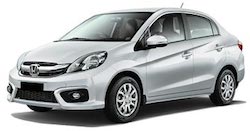 Hiring a car in Sweden is made easy with Auto Europe. Visit us online today to compare car hire in Sweden. Auto Europe works with all major suppliers to help you find a car that suits all your car hire needs.
Popular Transportation Terminals with Car Hire Services in Sweden
Hiring a car in Sweden does not need to be difficult. Simply use the Auto Europe booking engine at the top of the page to reserve your car. Auto Europe works with leaders in the car hire industry to make sure our customers are able to hire a car from any major transportation location within Sweden.
Book With the Top Car Hire Suppliers in Sweden
Over our 60 years of car hire experience, Auto Europe has established unique relationships with the top suppliers in the industry. These relationships allow us to offer our clients exceptional value and excellent, affordable rates. In Sweden, we work with suppliers such as Avis, Europcar, Hertz and Budget at our convenient locations in major cities such as Stockholm. From luxury hires to passenger vans to standard car hires, Auto Europe has the ideal vehicle for your travel plans. Compare rates from our top car hire suppliers in Sweden and no matter where the roads take you, Auto Europe will be there for your travel needs.
---
Popular Questions about Hiring a Car in Sweden
How old do you need to be to hire a car in Sweden?
In Sweden, drivers must be a minimum age of 18 to hire a car.
Is zero deductible car hire insurance available in Sweden?
In most countries zero deductible insurance is available and Auto Europe offers fantastic rates on this zero excess coverage. In fact, our rates are often more affordable than buying basic insurance directly from the supplier countre at the time of pick-up.
Can I cancel my car hire reservation in Sweden?
Yes. If you have any questions on Auto Europe's cancellation policy, we encourage you to contact one of our live reservation specialists toll-free at 0800 885 052.
---
Driving in Sweden
Explore the captivating and vibrant city of Sweden from the comfort of your car hire. In a country that is boasted to have some of the best highways and roads in Europe, it would be silly to miss this experience.
The first stop on your Sweden holiday should be Stockholm the capital and largest city of Sweden. Stockholm is sometimes nicknamed "the Venice of the North" due to it being built mainly on a network of fourteen different islands on the waters of Lake Mälaren and is connected by bridges which make the capital city a spectacular site. Stockholm boasts stunning architecture, museums for the more cultured traveller and an out of this world nightlife for the more adventurous of us.
For an amazing view of the city make some time to take your Auto Europe car hire a short distance east of the city centre to Kaknastornet which is a TV tower built in the 1960's and was the tallest building in Scandinavia for many years. From the towers indoor and outdoor observation deck you will get a city of the city that many won't ever believe.
Before leaving Stockholm, make sure to stop in at one of the city's most popular attractions, the Vasa Museum. The maritime museum is located on the island of Djurgården and houses the Vasa a warship. The ship is from 1628 and sank on its maiden voyage in 1628. If you are looking for more museum's you cannot pass up to the opportunity to visit the Swedish Museum of Natural history, the museum displays many of the flora and fauna that is so popular in the region.
Once you have done everything there is to do in Stockholm, head to Gothenburg the capital of West Sweden. Gothenburg is the second largest city in Sweden after Stockholm and is a must see. Gothenburg is home to many university students due to having both the University of Gothenburg and Chalmers University of Technology located in the city walls. The city hosts the annual Gothenburg Film Festival in January every year, this makes it a must do for any travelling film buffs.
Country Essentials
When you're driving your car hire in Sweden please keep in mind that the traffic travels on the right-hand side of the road with the steering wheel being located on the left. Speed limits in Sweden rage from 50 km/hr in the city and 110km/hr on highways. Always keep a look out for the road signs and remember that each the road rules can change from country to country. Be aware that all your passengers must always wear a seatbelt while driving in Sweden, like driving in New Zealand it is illegal to have anyone in the car not wearing a seatbelt. Children up to 7 years of age must wear an age-appropriate restraint.
Standard Inclusions
Auto Europe offers its customers a wide variety of issuance options for driving in any country. Most Auto Europe auto hire rates include basic insurance - Collision Damage Waiver (CDW), Third Party Liability and Theft Protection (TP). In the event that something was to happen to the car and it was accidentally damaged, the excess is the maximum amount the renter is liable for. Another great option Auto Europe offers is Excess Refund Insurance which is an optional pre-paid product offered by Auto Europe to refund the excess amount charged by the car hire supplier. This option provides you with hassle-free cover when hiring a car. For only NZD9 a day, you will be covered for the supplier's damage and theft excess costs incurred locally.
Licence Requirements
You must be 19 years or older to hire a car in Sweden, however, this age may vary by car category. Drivers under the age of 25 may incur a young drivers surcharge depending on the supplier, and some suppliers may have a maximum age limit. Any driver hiring a car in Sweden is required to carry a valid New Zealand driving licence as well as a valid International Driving Permit which must be obtained before leaving New Zealand. Anyone interested in hiring a car must have held their licence for a minimum of 1 year.
Tolls and Freeways
The fact that there are no toll highways in Sweden is one of the many great things about driving in Sweden. If you plan on using the Öresund and Svinesund bridges to enter Denmark and Norway, you will be charged a fee for crossing.
Fleet Guide
To find details and compare all the great cars available for hire in Sweden by checking out our fleet guide. Please note that not all cars are available at all locations and we cannot guarantee make or model.
Border Crossings
Before driving in Sweden please note that cars hired in Sweden are not allowed to enter Eastern Europe, while most car categories can be driven anywhere in Western Europe and Central European nations without any restrictions. Please be aware that some car categories, such as luxury, may have restrictions on them due to insurance regulations.
Simply let us know what countries you are intending to visit at the time of booking and when you collect your vehicle if you plan on visiting more of Europe than simply Sweden. This is because we want you to be aware that each provider has slightly different rules regarding travel into certain countries and we want to make sure that your planned driving route is in accordance with any international restrictions in place. Fees may also be payable to the supplier, the main reason for this is to cover the insurance based on the safety of the area you are travelling to, and locally at border crossings.
Useful Distances
Stockholm to Oslo (528km approx. 6hr 10min)
Stockholm to Uppsala (69.6km approx. 1hr)
Stockholm to Gothenburg (470km approx. 4hr 52min)
Jonkoping to Norrkoping (167km approx. 1hr 46min)
Gothenburg to Malmo (271km approx. 2hr 45min)
Car Hire in Sweden with Auto Europe
Book your car hire in Sweden with Auto Europe over our safe, reliable and secure online booking system. Our exceptional customer service and Beat Rate Guarantee assure the best savings and quality of service on your car hire. For more information, read our Car Rental FAQ page, read our Terms and Conditions, or Contact Us.
---
Additional Transportation Services in Sweden
Whether you are planning on an extended road-trip or a leisurely holiday, Auto Europe has the ideal vehicle for your travel needs. In addition to offering our clients great rates on traditional car hires, Auto Europe offers exceptional rates on luxury, motorhome, van hires and more. Use our secure booking engine to compare rates and find the ideal transportation option for your next adventure.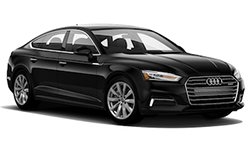 Luxury Car Hire Sweden
- For travel in unmatched style and comfort, explore Sweden in a luxury car hire. With top models from Mercedes, Audi, Porsche, Maserati, and more, compare rates to find the ideal vehicle for your trip to Sweden. Start comparing rates and take the next step in planning your trip today!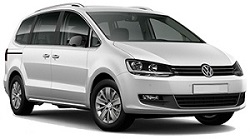 Van Hire Sweden
- If you are in need of a vehicle to accommodate your large travel party, large/heavy luggage or anything in between - look no further than a van hire for your time in Sweden. With great rates on small, medium and large van hires, use Auto Europe's booking engine to compare rates, capacity, detailed specs and more.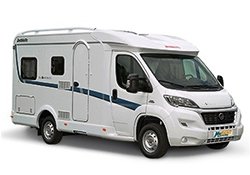 Sweden Motorhome Hire
- Looking for a unique way to travel in Sweden? Consider a motorhome or RV hire, as this mode of transportation allows you to take to the roads with an unmatched level of freedom and exploration. With many safe and accommodating locations to pitch, see for yourself why motorhome hires in Sweden are on the rise!