Car Rental Norway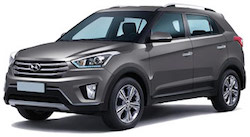 Discover the best of Norway with a car hire from Auto Europe. With more than 60 years of experience in car hire, we guarantee a pleasant car hire experience. Find quick quotes and compare the leading suppliers for car hire in Norway and save yourself time and money.
Popular Transportation Terminals with Car Hire Services in Norway
Auto Europe ensures our customers are able to hire a car from any major transportation hub in Norway by partnering with industry leaders within the Car hire industry. Do and see more of the Norwegian cities and countryside with a car hire from Auto Europe. Reserve your car today with our booking engine at the top of the page.
Book With the Top Car Hire Suppliers in Norway
In Norway, Auto Europe works with the top, trusted suppliers in the car hire industry including Avis, Europcar, Hertz and Sixt. We have over 60 years of experience in the car hire business and have established unique relationships with these suppliers that allow us to offer our clients with great, competitive rates. Regardless of whether you are in need of a luxury car hire or a spacious van hire, we have the ideal car hire for you. Use our booking engine to compare rates from our top suppliers and take the next step in planning your holiday today.
---
Frequently Asked Questions about Hiring a Car in Norway
Can I hire a car with a debit card in Norway?
Auto Europe knows that not all travellers have a credit card. So, Auto Europe works with a selection of suppliers that allow drivers to hire a car without a credit card. For more information on which car hire suppliers offer this option, contact us toll-free and 24/7 at 0800-855-052.
Is car hire insurance required in Norway?
The minimum requirement for car hire insurance in Norway is third party liability insurance and without it, travellers cannot even drive their car hire off the supplier lot. To take the confusion and out of car hire insurance, all Auto Europe car hire rates include both third party liability and fire insurance - so, our clients can pick-up with ease and be on their way.
Why book a car hire in Norway with Auto Europe?
Auto Europe offers excellent rates in Norway and works with the top, trusted car hire suppliers in the industry. With our 60 years of experience in the industry, 24,000 locations across the globe and 24/7 live customer service, look no further than booking your car hire in Norway with Auto Europe.
---
Driving in Norway
The capital of Norway, Oslo is a mixture of old and new with modern architecture alongside exquisite examples of 18th and 19th-century buildings. Just outside the city, you can find the Bygdov Peninsula, where you will find a wide range of museums. The Museum of Cultural History is an outdoor museum, telling many stories about the history of the nation. Also, check out the Viking Ship Museum which houses 3 of the best preserved Viking ships in existence and offers a great insight into the early days of Scandinavia.
Norway is known for its vast natural beauty. The Voringsfossen Waterfall is over 180 metres tall and is located west of Oslo. The Jostedal Glacier National Park is set around the largest glacier in continental Europe. Located in the north of Norway, it is a sight not to be missed and is best reached in your hire car. Stop off at Briksdal Glacier, which is an arm of the larger ice mass, and here you can see the magnificent formation up close.
The Trollstigen Mountain Road is a magnificent scenic route which winds its way up to towards the summit of the mountains. Enjoy the spectacular views, before reaching the parking area near the peak. From here you can walk to a lookout area, offering amazing panoramic views of the mountains and valleys below. With such an abundance of dramatic natural beauty, your holiday in Norway will lead you to visit places unlike anywhere else in the world. From the famous fjords along the coast to the vast plains of the east, your car hire will take you to places you have only seen before on postcards.
Country Essentials
Cars drive on the right side of the road and pass on the left In Norway. Speed limits in Norway range from 50km per hour in town centres to 100km per hour on highways. It is mandatory for all vehicles on the roads in Norway to drive with dipped headlights at all times. Winter tyres are required from the end of the European autumn to the beginning of spring. Most suppliers in Norway include winter tyres in the rates, however, some suppliers may charge winterisation fees. Seatbelts are mandatory for both the driver and passengers. Children under 4 years of age must sit in a child seat.
Standard Inclusions
Auto Europe's rates in Norway include Collision Damage Waiver (CDW) and Theft Protection. This reduces the deductible (responsibility of the client) to a capped amount. Your car hire rate includes fire insurance also. Personal Effects Protection ensures select items if stolen from the car hire and is available with select suppliers. Personal Accident Insurance is also available locally with select suppliers. Optional insurance coverage is available with select suppliers only, rates subject to change without notice.
Licence Requirements
To hire a car in Norway you must be at least 18 years old, however, this can vary by car category. A Young Drivers Surcharge may be required for drivers under the age of 25. You must have held your licence for a minimum of 1 year. Some suppliers may have a maximum age limit.
Tolls and Freeways
In Norway there are around 50 toll roads. There is an automatic toll pass system available called AutoPASS. When you drive through an automatic toll plaza without a toll tag, a photograph is taken of your vehicle registration plate and an invoice will be sent to the owner of the car - in this case, the supplier. This applies to Norwegian as well as foreign registered vehicles. Ask your supplier about the different options for paying tolls when you pick up your vehicle.
Fleet Guide
Compare the many cars available from Auto Europe in Norway and find more details in our fleet guide. Please note that not all cars are available from all locations.
Border Crossings
There are a few things to bear in mind if you plan on visiting more countries than just Norway. In general, travel across borders is permitted into surrounding Scandinavian countries. Travel between other west and central European countries is permitted with some suppliers. Travel must be requested at the time of booking and additional fees may apply. Each provider has slightly different rules regarding travel in to certain countries and it is advisable to make sure that your planned driving route is in accordance with any international restrictions in place.
Useful Distances
Oslo Airport to Oslo (50km approx. 35min)
Oslo to Stavanger (457km approx. 7hr 15min)
Bergen to Oslo (462km approx. 7hr)
Oslo to Gothenburg (289km approx. 3hr 11min)
Oslo to Kristiansand (316km approx. 4hr)
Book Car Hire in Norway with Auto Europe
Book your car hire in Norway with Auto Europe over our safe, reliable and secure online booking system. Our exceptional customer service and Beat Rate Guarantee assure the best savings and quality of service on your car hire. For more information, read our Car Rental FAQ page, read our Terms and Conditions, or Contact Us.
---
Additional Transportation Services in Norway
Allow Auto Europe to provide you with the ideal mode of transportation for your travel in Norway. While we are known for excellent rates on traditional car hires, we additionally offer travel options such as luxury, motorhome, van hires and more. Whether you are planning on a lengthy road-trip or are simply in need of alternate transportation during your time in town, use our booking engine to compare rates and save on your ideal vehicle hire with Auto Europe today!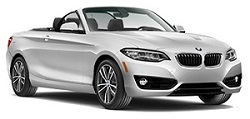 Luxury Car Hire Norway
- Those looking for a stylish, comfortable and premium travel experience in Norway should look no further than a luxury car hire. With available models such as Mercedes, Audi, Porsche, Maserati and more, you can compare rates with ease and choose the ideal vehicle for your plans. Continue planning your trip to Norway today and learn more about our luxury hire rates.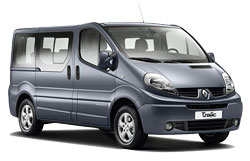 Van Hire Norway
- Don't let a large travel party or heavy luggage slow down your travel plans. Auto Europe offers fantastic rates on small, medium and large van hires well-equipped to accommodate nearly any travel party. Compare our rates, different capacities, detailed specs and more to find the ideal van hire for your travel.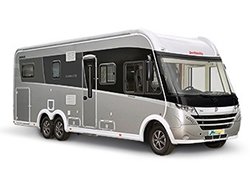 Norway Motorhome Hire
- For an unforgettable travel experience, consider a motorhome or RV hire in Norway. In a motorhome, travellers can venture off the beaten path and become truly immersed in everything Norway has to offer. Learn more about popular locations to pitch and compare our rates on motorhome hires.