Car Rental Czech Republic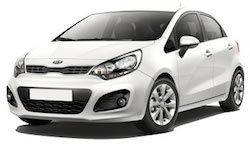 Car hire in Czech Republic through Auto Europe is both easy to do and incredibly affordable using our secure and reliable online booking system. At Auto Europe, we will find you a fantastic deal on car hire in the Czech Republic so that you can enjoy your next holiday stress-free. Book with Auto Europe today and save!
Book With the Top Car Hire Suppliers in the Czech Republic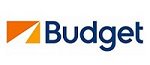 In the Czech Republic, Auto Europe works with the top, trusted suppliers in the car hire industry including Budget. We have over 60 years of experience in the car hire business and have established unique relationships with these suppliers that allow us to offer our clients with great, competitive rates. Regardless of whether you are in need of a luxury car hire or a spacious van hire, we have the ideal car hire for you. Use our booking engine to compare rates from our top suppliers and take the next step in planning your holiday today.
---
Common Questions On the Topic of Czech Republic Car Hire
Can I hire a car with unlimited mileage in Czech Republic?
Czech Republic car hire options often include unlimited mileage at no additional charge, but if you are hoping to book a large vehicle (such as a Sport Utility Vehicle) or if you plan to hire a luxury car then unlimited mileage may no be offered in your location.
Can I use my licence to drive in Czech Republic?
In most cases foreign drivers are allowed to use their domestic licence to drive a car hire. Most car hire agencies do not require drivers carry an International Driver's Permit, but Auto Europe recommends that you obtain one before your trip. If local police pull you over or are called to the scene of an accident, you may be fined for not carrying one (and even if there is no fine, having an IDP can expedite any run-ins with local authorities).
Can I book a one-way car hires in Czech Republic?
One-way car hire itineraries in Czech Republic can be confusing, but they are possible. Auto Europe has a great deal of experience helping travellers arrange complex itineraries. Get started with a city-to-city one-way car hire search on this page, and if you have any questions about your hire give us a call. Our team of specialists is standing by and waiting to assist you!
---
Driving in Czech Republic
Discover the old but beautiful country of Czech Republic in your car hire. This aged country has plenty of modern aspects brought to its traditional way of life as well as significant history and culture waiting to be discovered by tourists.
Visit the Czech Republic's capital city, Prague. This city offers beautiful buildings, monuments and plenty of other tourist attractions to see. Visit the Old Town Square for a teleportation into the past. Go to the Astronomical Clock and learn all about its history. Bike ride over Charles Bridge and admire the beautiful Vltava River.
Make sure you take a drive and visit Brno. Brno is the second largest city in the Czech Republic and is also the historical capital city of Moravia. Visit the Spilberk Castle and learn all about its history. Go paint balling with the locals and visit the Moravian Karst and Caves.
Country Essentials
In the Czech Republic, traffic travels on the right-hand side of the road.
Speed limits in Czech Republic depend on where you are driving. City driving is 50 km per hour, however, highway driving is 130 km per hour.
The permissible blood alcohol content allowed when driving within Czech Republic is 0.00% and it is mandatory to wear seatbelts. Children below the age of 12 are not allowed to sit in the front passenger seat when driving.
Standard Inclusions
In Czech Republic Collision Damage Waiver (CDW) and Theft Protection are included in our rates. The CDW and theft protection reduces the deductible (responsibility of the customer) to a capped amount. Fire insurance is also included in your car hire.
Excess Refund Insurance can be purchased from Auto Europe when you make your booking. This insurance refunds your excess costs up to $5000 should any damage occur to the vehicles during your hire.
Licence Requirements
It is a requirement that visiting motorists carry their valid New Zealand driver licence in addition to a valid International Driving Permit and the appropriate insurance documents.
The minimum age for hiring a car in Czech Republic is 19 years old and drivers must have held their licence for a minimum of at least one year. Drivers under the age of 25 may also have to pay a young driver fee and some suppliers also have a maximum age limit.
Tolls and Freeways
A toll sticker is mandatory when driving in Czech Republic when driving on the expressways. This sticker is to be displayed on the windshield of the vehicle.
Fleet Guide
Take a look at the large fleet selection we offer in the Czech Republic. Browse different car models and luggage capacity to find the vehicle hire best suited to you and your holiday. Please note that not all cars are available from all supplier locations and the exact make or model cannot be guaranteed.
Border Crossings
All driving from Czech Republic to surrounding countries in your car hire is on a strict request basis only and must be pre-approved by the suppliers. Fees may apply. Domestic one-way hires are available between selected locations and additional fees and minimum hire durations may apply. There are fees for international one-way hires and not all vehicles are allowed.
Useful Distances
Prague Airport to Prague City (20km approx. 25mins)
Prague to Sumava (155km approx.2hr 10min)
Prague to Brno (205km approx. 2hr 10min)
Prague to Ostrava (375km approx. 3hr 40min)
Car Hire in Czech Republic with Auto Europe
Book your car hire in Czech Republic with Auto Europe over our safe, reliable and secure online booking system. Our exceptional customer service and Beat Rate service helps assure fantastic savings and quality of service on your car hire. For more information, read our Car Rental FAQ page, read our Terms and Conditions, or Contact Us.
---
Additional Transportation Services in the Czech Republic
Allow Auto Europe to provide you with the ideal mode of transportation for your travel in the Czech Republic. While we are known for excellent rates on traditional car hires, we additionally offer travel options such as luxury, motorhome, van hires and more. Whether you are planning on a lengthy road-trip or are simply in need of alternate transportation during your time in town, use our booking engine to compare rates and save on your ideal vehicle hire with Auto Europe today!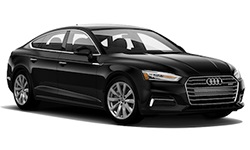 Luxury Car Hire Czech Republic
- Those looking for a stylish, comfortable and premium travel experience in the Czech Republic should look no further than a luxury car hire. With available models such as Mercedes, Audi, Porsche, Maserati and more, you can compare rates with ease and choose the ideal vehicle for your plans. Continue planning your trip to the Czech Republic today and learn more about our luxury hire rates.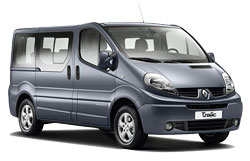 Van Hire Czech Republic
- Don't let a large travel party or heavy luggage slow down your travel plans. Auto Europe offers fantastic rates on small, medium and large van hires well-equipped to accommodate nearly any travel party. Compare our rates, different capacities, detailed specs and more to find the ideal van hire for your travel.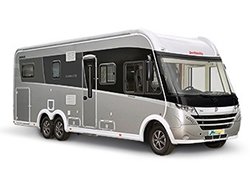 Czech Republic Motorhome Hire
- For an unforgettable travel experience in the Czech Republic, consider a motorhome or RV hire. In a motorhome, travellers can venture off the beaten path and become truly immersed in everything the Czech Republic has to offer. Learn more about popular locations to pitch and compare our rates on motorhome hires.