Car Rental Slovakia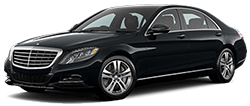 Car hires in Slovakia can be booked through Auto Europe's secure online booking system. Let us compare a range of vehicles from major global suppliers and local suppliers in Slovakia to find you the best deal on an auto hire. Auto Europe offers unbeatable car hire rates so secure a great deal today!
Book With the Top Car Hire Suppliers in Slovakia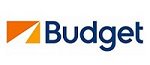 In Slovakia, Auto Europe works with the top, trusted suppliers in the car hire industry including Budget. We have over 60 years of experience in the car hire business and have established unique relationships with these suppliers that allow us to offer our clients with great, competitive rates. Regardless of whether you are in need of a luxury car hire or a spacious van hire, we have the ideal car hire for you. Use our booking engine to compare rates from our top suppliers and take the next step in planning your holiday today.
---
FAQs about Hiring a Car in Slovakia
Can I hire a car without a credit card in Slovakia?
Auto Europe knows that not all travellers have a credit card. So, Auto Europe works with a selection of suppliers that allow drivers to hire a car without a credit card. For more information on which car hire suppliers offer this option, contact us toll-free and 24/7 at 0800-855-052.
Do I need an international driver's permit (IDP) to drive in Slovakia?
In Slovakia, an international driver's permit (IDP) is not required to drive. Auto Europe recommends an IDP as some local police officers may issue a ticket to international drivers without an IDP, in the event that they are pulled over.
How much does it cost to hire a car in Slovakia?
In a similar fashion to airplane tickets, car hire rates are always changing. While this can make finding a great rate on a car hires difficult, Auto Europe is still able to offer excellent rates on car hires in Slovakia. We even offer a price match guarantee on our rates, so if the rate of your car hires lowers before the time of pick-up - we will honour the lower rate.
---
Driving in Slovakia
Discover the culturally rich and beautiful country of Slovakia in your car hire. Located in the heart of Europe, this country boasts unmatched natural beauty, charming villages, rolling meadows, lively cities, ancient ruins and a fascinating history. Although a small country, Slovakia has so much to see and do, so relax and enjoy the freedom of exploring this country at your own pace.
Visit Slovakia's vibrant capital city: Bratislava. Wander through the cobbled streets and discover this city's diverse mix of old and new. Stop by at a pub for a drink or two or grab a coffee at one of the cozy cafes located all over the city.
The Old Town is especially beautiful and features many fine boutiques, restaurants and local markets. A popular place to visit is the UFO observation deck. This deck is located 95 metres above the ground and is home to a delicious restaurant with bonus panoramic views of the whole city. Other popular attractions include the Devin Castle, Michael's Gate and the Slavin monument.
Kosice is located on the Hornad River and is Slovakia's second largest city. This city is known for its warmth and authentic Slovakian culture. Marvel at the beautiful architecture and interesting buildings. Park your car hire near the gothic St. Elisabeth Cathedral. This impressive cathedral dates from 1230 and is known as the most impressive in Slovakia.
The Dobsinska Ice Cave is listed on the UNESCO World Heritage list and a must-see destination when visiting Slovakia. The cave is made up of icicles that have been forming over thousands of years with some elevated nearly a kilometre high. Spisske Podhradie is a small town filled with history. Explore the Spis Castle, famous for the medieval architecture it is surrounded by lush green countryside and hard to miss.
Country Essentials
Vehicles travel on the right in Slovakia and all overtaking is done on the left-hand side of the road. The speed limit in Slovakia ranges from 50km per hour in the city to 110km per hour on highways. Children under the age of 12 are not permitted to sit in the front passenger seat of the vehicle and everyone in the car must be wearing a seatbelt.
Standard Inclusions
In Slovakia, Collision Damage Waiver (CDW) and theft protection are included in our prices. The CDW and theft protection reduces the deductible (responsibility of the client) to a capped amount. Fire insurance is also included in your car hire. Excess Refund Insurance can be purchased from Auto Europe when you make your booking. This insurance refunds your excess costs up to $5000 should any damage occur to the vehicles during the duration of your car hire.
Licence Requirements
The minimum age to hire a car in Slovakia is 19 years old and may vary by car category. Drivers must have held their licence for a minimum of 1 year. Drives under the age of 25 years may incur a young drivers surcharge and some suppliers have a maximum age limit. It is required that drivers carry their New Zealand drivers licence with them at all times as well as an International Driving Permit.
Tolls and Freeways
The four main toll motorways in Slovakia include the D1, D2, D3 and D4. If you plan on using these motorways it is necessary to have a Vignette sticker fixed to your windscreen to pay for the use of these roads.
Border Crossing
Cars that are hired in Slovakia may not be driven in Eastern Europe. Domestic one-way hires are available and additional fees and minimum auto hire duration may apply. International one-way hires are currently not available.
Useful Distances
Bratislava Airport to Bratislava (15km approx. 15min)
Bratislava to Old Town (2km approx. 5min)
Slovak Paradise National Park to Dobsinska Ice Cave (16km approx. 30min)
Kosice to Spisske Podhradie (75km approx. 1hr)
Car Hire in Slovakia with Auto Europe
Book your car hire in Slovakia with Auto Europe over our safe, reliable and secure online booking system. Our exceptional customer service and Beat Rate Guarantee assure the best savings and quality of service on your car hire. For more information, read our Car Rental FAQ page, read our Terms and Conditions, or Contact Us.
---
Additional Transportation Services in Slovakia
Allow Auto Europe to provide you with the ideal mode of transportation for your travel in Slovakia. While we are known for excellent rates on traditional car hires, we additionally offer travel options such as luxury, motorhome, van hires and more. Whether you are planning on a lengthy road-trip or are simply in need of alternate transportation during your time in town, use our booking engine to compare rates and save on your ideal vehicle hire with Auto Europe today!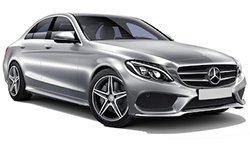 Luxury Car Hire Slovakia
- Those looking for a stylish, comfortable and premium travel experience in Slovakia should look no further than a luxury car hire. With available models such as Mercedes, Audi, Porsche, Maserati and more, you can compare rates with ease and choose the ideal vehicle for your plans. Continue planning your trip to Slovakia today and learn more about our luxury hire rates.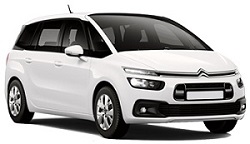 Van Hire Slovakia
- Don't let a large travel party or heavy luggage slow down your travel plans. Auto Europe offers fantastic rates on small, medium and large van hires well-equipped to accommodate nearly any travel party. Compare our rates, different capacities, detailed specs and more to find the ideal van hire for your travel.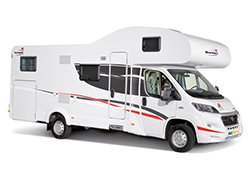 Slovakia Motorhome Hire
- For an unforgettable travel experience, consider a motorhome or RV hire in Slovakia. In a motorhome, travellers can venture off the beaten path and become truly immersed in everything Slovakia has to offer. Learn more about popular locations to pitch and compare our rates on motorhome hires.