Car Rental Austria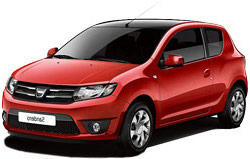 Book your car hire in Austria through Auto Europe today to save on your transportation costs in Austria. We work with a number of trusted and reliable suppliers in Austria to be sure our customers have a hassle-free car hire experience. Auto Europe will help you find you a great deal on a car hire in Austria so that you can focus more on planning the perfect holiday. Book with Auto Europe in Austria today!
Popular Transportation Terminals with Car Hire Services in Austria
Allow Auto Europe help with your car hire needs, while on holiday in Austria. We offer great prices at all major transportation hubs throughout the country, enabling you to see more of the sites and sounds that Austria has to offer. Use the booking engine at the top of the page to reserve your car today!
Book with the Top Car Hire Suppliers in Austria
Auto Europe works with car hire suppliers who do business in Austria in order to provide great experiences for our customers. We have been working with the top, trusted suppliers in the industry, including Avis, Europcar, Budget and Buchbinder, for over 60 years and our unique relationships with these suppliers allow us to provide our clients with fantastic rates. Compare rates between suppliers using our booking engine above, find the ideal car hire for your travel plans and see why you should book with Auto Europe.
---
FAQs about Hiring a Car in Austria
Can I hire a car with a debit card in Austria?
Although most suppliers require a credit card for insurance, Auto Europe knows which suppliers have options for travellers who do not have a credit card and are looking to book a car hire with a debit card. Contact us for more information at 0800-855-052.
Can I use third party insurance from my car hire in Austria?
Major credit card companies, like Visa, MasterCard, Discover and AMEX, do offer car hire insurance plans that vary by the card and provider. Compare insurance plans and find out what coverage is available for your travel plans.
Can I pick-up my car hire in Vienna and return in Salzburg?
Yes, Auto Europe offers great rates on one-ways in Austria. Use our booking engine to request a free quote and check multiple drop-off locations to find the best rate for your travel plans.
---
Driving in Austria
Discover the beautiful country of Austria in your car hire. This picturesque country has an abundance of history and culture with classical and elegant architecture, history dating centuries back and astonishing landscape that is a must-see for everyone's bucket list. Austria is famous for its snow-capped mountains, stunning lakes, buildings and also the filming location of The Sound of Music.
Visit Austria's capital, the intricate and exquisite Vienna. This city offers enriched culture, deep history and an abundance of extravagant architecture, elegant restaurants and beautifully and naturally sculptured mountainous landscapes. Explore the streets of Vienna and take a short, delectable break at one of the many cafes and restaurants before setting off and exploring Vienna in depth. Vienna has an exciting nightlife to juxtapose the rich and exciting lifestyle of day to day life. Visit the dark underground Viper room for a secluded experience or see the techno hideout that is Donau Techno. During the day there are many things to see in Vienna. Visit some of the amazingly structured palaces throughout all of Austria as well as gardens and sculptured art forms.
Be sure to drive to the breath-taking city of Salzburg. A beautiful and incredible city to spend your holiday in. Salzburg is beautiful and perfect all year round, however, for a wonderful and white Christmas spend it in Salzburg, a city known for its Christmas spirit. If you do not appreciate the cold than Salzburg in summer is also a delight with the many amazing scenic experiences to visit as well as incredible attractions to see for a delighting and amazing holiday you will never forget.
Country Essentials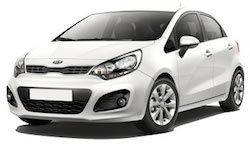 In Austria, drivers travel on the right-hand side of the road like most countries in Europe. Driving is also done on the left-hand side of the vehicle. Speed limits in Austria depend on the kind of road you drive on. On Motorways the speed limit is 130km per hour, country roads are 100km per hour and the speed limit in town between local road signs is 50km per hour. The permissible blood alcohol content allowed when driving within Austria is 0.05% and it is mandatory to wear seatbelts. Children are only allowed to sit in the front seat of any vehicle if they are aged 12 years or over.
Standard Inclusions
In Austria Collision Damage Waiver (CDW) and Theft Protection is included in our Auto Europe rates. The CDW and theft protection reduces the deductible (responsibility of the customer) to a capped amount. Fire insurance is also included in your car hire. Excess Refund Insurance can be purchased from Auto Europe when you make your booking. This insurance refunds your excess costs up to $5000 should any damage occur to the vehicles during your rental.
Licence Requirements
It is a requirement that visiting motorists carry their valid New Zealand drivers licence in addition to a valid International Driving Permit and the appropriate insurance documents. The minimum age for hiring a car in Austria is 18 years old and drivers must have held their licence for a minimum of at least one year. Drivers under the age of 25 may also have to pay a young driver fee and some suppliers also have a maximum age limit.
Tolls and Freeways
A Vignette toll sticker must be affixed to the windscreen of your car hire if you plan to travel on freeways and highways. This is this tolling system in Austria and is taken seriously with fines being issued to those who don't have a Vignette attached to their windshield properly. Some Car Hire companies offer prepaid toll options so check at the time of collection or contact us.
Border Crossings
All travel from Austria to surrounding countries in your car hire is on a strict request basis only and must be pre-approved by the suppliers. Some suppliers will allow travel outside of Austria for an additional fee however locations will be at their discretion. Domestic one-way hires are available between selected locations and additional fees and minimum hire durations may apply. There are fees for international one-way car hires and not all vehicles are allowed.
Useful Distances
Vienna to Salzburg (295km approx. 2hr 45mins)
Vienna to Liechtenstein (645km approx.7hr)
Vienna to Prague (310km approx. 3hr 50min)
Bratislava to Vienna (80km approx. 55min)
Vienna to Innsbruck (475km approx. 4hr 40min)
Vienna to Munich (435km approx. 4hr)
Vienna to Klagenfurt (325km approx. 3hr 20min)
Fleet Guide
Take a look at the large fleet selection we offer in Austria. Browse different car models, manufacturers and luggage capacity to find the vehicle hire best suited to you and your holiday. Please note that not all cars are available from all supplier locations and the exact make or model cannot be guaranteed.
Car Hire in Austria with Auto Europe
Book your car hire in Austria with Auto Europe over our safe, reliable and secure online booking system. Our exceptional customer service and Beat Rate Guarantee assure the best savings and quality of service on your car hire. For more information, read our Car Rental FAQ page, read our Terms and Conditions, or Contact Us.
---
Additional Transportation Services in Austria
No matter what your travel plans are, Auto Europe can provide the ideal mode of transportation. We take pride in providing our customers with affordable, and competitive rates in the industry for their transportation needs. Use our booking engine at the top of the page to compare daily car hire rates with luxury, motorhome, van or any type of transportation to find the ideal option for you and your travel party.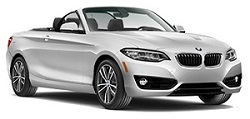 Luxury Car Hire Austria
- Take to the streets of Austria in style with a luxury car hire. Compare rates between Mercedes, Audi, Porsche, Maserati, and more to find the ideal vehicle for your trip to Austria. Start comparing rates for your trip today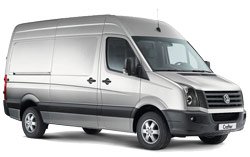 Van Hire Austria
- Customers travelling in large parties or transporting large/heavy luggage may find a van hire the ideal option for their time in Austria. Auto Europe has great rates on small, medium and large van hires in Austria. Find rates, capacity, detailed specs and more with Auto Europe.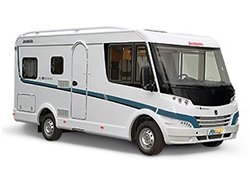 Austria Motorhome Hire
- A motorhome or RV hire unlocks a whole new level of opportunity and exploration for your trip to Austria. With many safe and accommodating locations to pitch and explore it is no surprise motorhome hires in Austria are on the rise!