Car Hire Croatia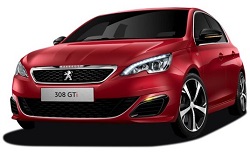 Car hire in Croatia through Auto Europe is both easy and affordable by using our secure and reliable online booking system. At Auto Europe, our mission is to find great deals on car hires in Croatia so that you can save money and enjoy your holiday. Book with Auto Europe today and see the savings for yourself!
Popular Transportation Terminals with Car Hire Services in Croatia
Auto Europe partners with top suppliers to ensure that our customers can hire a car from any major transportation hub in Croatia, such as airports and or train stations. To reserve your car today, simply use the booking engine at the top of the page.
Book with the Top Car Hire Suppliers in Croatia
Auto Europe works with car hire suppliers who do business in Croatia in order to provide a great experiences for our customers. We have been working with the top, trusted suppliers in the industry, including Fleet, Active, Avant and Alamo, for over 60 years and our unique relationships with these suppliers allow us to provide our clients with fantastic rates. Compare rates between suppliers using our booking engine above, find the ideal car hire for your travel plans and see why you should book with Auto Europe.
---
Frequently Asked Questions about Car Hires in Croatia
How old do you need to be to hire a car in Croatia?
To hire a car in Croatia, drivers must be over the age of 18. Additionally, all drivers under the age of 25 should be aware that they will likely be subject to a daily "young driver surcharge."
Do I need an international driver's permit (IDP) to drive in Croatia?
An international driver's permit (IDP) is not required to drive in Croatia. While some car hire suppliers may not require an IDP to drive your car hire off the lot, Auto Europe still recommends an IDP as there is a chance that some local police officers may issue a ticket to international drivers without an IDP, in the event that you are pulled over.
How much does it cost to hire a car in Croatia?
In the car hire industry, rates are constantly shifting due to a variety of market factors. With over 60 years of experience in the car hire industry, Auto Europe is still able to offer our clients with exceptional rates from top, trusted suppliers - despite this ever changing market. To ensure the best rate on your car hire, we recommend you book as early as possible and with the confidence of being backed by our price match guarantee - where we will match the rate of your car hire, in the event that the rate lowers before the time of pick-up.
---
Driving in Croatia
Discover the scenic, cultural and beautiful country of Croatia in your car hire. This astonishing country has over 1,000 islands, 48 of them being uninhabited. Croatia is famous for their beautiful turquoise beaches, natural wildlife and extravagant boat parties.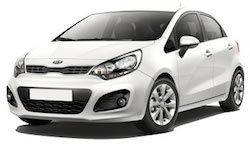 Visit Croatia's capital city, Zagreb. This city offers amazing architecture and nature with plenty to see and do. Visit some of Croatia's stunning islands such as Brač and Mljet. Go sailing on a party boat with some of the locals. Scuba dive and sunbathe along the astonishingly clear and vibrant beaches as well as visit the stunning Plitvice National Park.
Make sure to visit the party destination of Split, Croatia. Split is a relaxed city with amazing palaces and plenty of nightclubs. If you want a relaxing day by the waterfalls and then an exciting night in the club then Split is your next holiday destination.
Country Essentials
In Croatia, traffic travels on the right-hand side of the road like most countries located in Europe. Speed limits in Croatia depend on where you are driving. City driving is 60 km per hour, however, Highway driving is 130 km per hour. The permissible blood alcohol content allowed when driving within Croatia is 0.05% and it is mandatory to wear seatbelts.
Standard Inclusions
In Croatia Collision Damage Waiver (CDW) and Theft Protection are included in our Auto Europe rates. The CDW and theft protection reduces the deductible (responsibility of the customer) to a capped amount. Fire insurance is also included in your car hire. Excess Refund Insurance can be purchased from Auto Europe when you make your booking. This insurance refunds your excess costs up to $5000 should any damage occur to the vehicles during your hire.
Licence Requirements
It is a requirement that visiting motorists carry there valid New Zealand drivers licence in addition to a valid International Driving Permit. The minimum age for hiring a car in Croatia is 19 years old. All drivers must have held their licence for a minimum of one year. Drivers under the age of 25 may also drive by paying a young driver surcharge. Some suppliers may have a maximum age limit.
Tolls and Freeways
A toll is charged on most Croatian motorways. Payment for the toll is accepted in Kuna, Euro and also by the use of credit card from any major credit card company.
Border Crossings
All driving from Croatia to surrounding countries in your car hire is on a strict request basis. Auto Europe must contact the supplier to get this pre-approved by the suppliers. Domestic one-way hires are available between selected locations but additional fees and minimum hire durations may apply. There are fees for international one-way hires and not all vehicles are allowed.
Fleet Guide
Take a look at the large fleet selection we offer in Croatia. Browse different car models and luggage capacity to find the car hire best suited to you and your needs. Please note that not all cars are available from all supplier locations and the exact make or model cannot be guaranteed.
Useful Distances
Zagreb Airport to Zagreb City (20km approx. 25mins)
Zagreb to Split (415km approx.3hr 55min)
Split to Dubrovnik (230km approx. 3hr)
Dubrovnik to Sarajevo (225km approx. 4hr)
Zagreb to Ljubljana (143km approx. 1hr 40min)
---
Info to Help You Pick the Perfect Size Vehicle to Hire
At Auto Europe we understand that every adventure is unique, and that's why we invite you to compare rates and features among every car available in the city you're visiting. The following guide was written to help you decide upon the ideal vehicle for your upcoming trip.
Economy Hire Class
A fuel-efficient economy model coupe will usually accommodate 4 adults, 2 medium-sized bags or suitcases, and a light-weight carry-on bag. Economy sedans are simple to park on narrow city streets and they are an low-cost vehicle to drive for short trips.

Compact
If you need some extra space, but still would like a budget-friendly, fuel-efficient vehicle for your tour of Croatia, we think you should consider a Compact sedan. These popular models will often offer 12-14 ft of storage space for your bags.

Mid-Size Cars
Enjoy a roomy hire with plenty of room to store four bags when you reserve a mid-size car hire in Croatia. Mid size sedans will usually be the preferred budget-friendly option for travellers who require a little extra room for passengers and bags.

Full Size Vehicles
A full size 4-door car will often provide 18 or more cu ft of luggage space in the vehicle's trunk, easily accommodating 4 medium-size bags or suitcases. We can recommend a full size 4-door sedan or larger to travellers planning a road trip or if you will be travelling with more than 2 people.

Luxury
If you're laying down your hard-earned cash on your trip to Croatia, why not drive in style? A luxury sedan or performance car hire from Auto Europe enables you to treat yourself and more comfortably get around Croatia in a premium car.

Van Class Vehicles
With an assortment of minivans, sprinters, and passenger vans available for hire, Auto Europe can help you when you review inventory and find minivan hire options in Croatia.

Sport Utility Vehicle Cars
Large, safe, and high-powered. A mid-size or large SUV hire will generally come equipped with 4x4 drive, and will sometimes come equipped with a roof rack for storage and/or tires that scoffs at tough road conditions. These more expensive vehicles are the ideal choice for groups of travellers with an above-average quantity of bags, luggage, and other equipment.
---
Car Hire in Croatia with Auto Europe
Book your car hire in Croatia with Auto Europe over our safe, reliable and secure online booking system. Our exceptional customer service and Beat Rate service assure fantastic savings and quality of service on your car hire. For more information, read our Car Rental FAQ page, read our Terms and Conditions, or Contact Us.
---
Additional Transportation Services in Croatia
Regardless of where you plans in Croatia take you, Auto Europe has the ideal mode of transportation for all travellers. With the affordable and industry competitive rates, we take pride in providing our clients with this exceptional value. While we are known for our unmatched rates on traditional car hires, we additional offers rates on luxury, motorhome, van hires and more - so, our clients can ensure that they have the ideal vehicle for their travel plans. Compare rates in our booking engine and save today!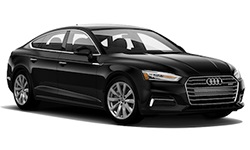 Luxury Car Hire Croatia
- Seeking a premium travel experience during your time in Croatia? Consider a luxury car hire with Auto Europe for stylish and comfortable vehicles from manufacturers such as Mercedes, Audi, Porsche, Maserati, and more. Compare rates and find the ideal vehicle for your travel plans in Croatia!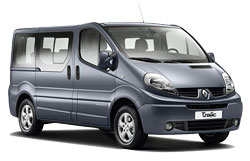 Van Hire Croatia
- If a traditional car hire doesn't have enough space for your travel party, consider Auto Europe's fantastic rates on van hires. We offer small, medium and large vans, so whether you are enjoying Croatia in a large group or need to transport sizable luggage - Auto Europe has you covered. In our booking engine, compare rates, capacity, detailed specs and more.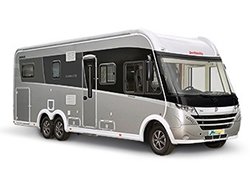 Croatia Motorhome Hire
- Offering a unique way to explore and experience Croatia, motorhome hires are on the rise. While behind the wheel of an RV, your travel options have no boundaries. With safe and accommodating locations to pitch throughout the country, you can make the most of your time when travelling in Croatia and beyond.